Hello steemjetters and SF delegates, please just spend a little more of your time to read this post that I made to direct us back on the line after @dimimp made a little modification to the steemjet codes with the introduction of the STEEMJET LAUNCH CODES, through @lordjames. There has been a great development in the last few days and as I said earlier steemjet is a very dynamic community and we do absorb some modifications/upgrades in order to help us grow. For that reason I made this post in order to give you guys more understanding of what needs to be done. so that we won't be working for steemjet in confusion. The instruction is that Everyone must abide to steemjet launch codes which are clearly stated below but you also have to also help in the department in which you have been attached to contribute in order to make steemjet more efficient
PLEASE NOTE THAT THIS IS THE INITIAL ORGANOGRAM AND WILL ADAPT TO FURTHER CHANGES DUE TO ANY GOOD DEVELOPMENT
ABOUT THE STEEMJET LAUNCH CODES
The launch codes is applicable to everyone aboard steemjet for this will help us (steemjet) grow exponentially, so the department in which you are attached is just where steemjet currently needs your help for efficiency. So my advice for us is: "Just do what you think is best that can help steemjet grow abiding to the launch code"
Below are the launch codes stated by @dimimp himself.
Launch Code 1
When in doubt, that the steemjet vision can be achieved spread it out (upvotes using you SP delegation).
I try to upvote EVERYONE, even when I don't like what they post (like spam). This way I can logically assume that they read my reply, and therefore I then have the right to downvote/flag them if they persist with the spam. Some people who post spam are spammers. Others are just dim like myself but they will only spam once (initially) and will follow the rules after the first warning.
You must first upvote them to see if they are sincere (their second post will show you if they are learning or if they have negative intentions of a smart spammer. This way, we are bringing talented people into our community who have a proven ability to LEARN, and this is the logic behind our feasible plan on achieving mass adoption through global distribution to every person on the planet who is sincere and capable of learning.)
For Steemjet to reach its ultimate goal of global adoption, there will need to be a Space Force 8 and it will consist of 100 members at least. SF9 (1000 people). Because if you think that this WORLD has a lot of people to teach, then just imagine how many people in the cosmos there are!
I have upvoted thousands of DIFFERENT people, but now I need to spend my time on other initiatives that are lagging. So it is logical to assume that our 70 member Space Force will be able to utilize our SP more effectively for this objective, than undistributed SP in a single account can.
Launch Code 2.
Upvote those who are on-boarding new steemians and steemjet riders.
Launch Code 3
Show that you are on-boarding new members.
Launch Code 4
Help bring the cream of the conversation to the top of my posts
Launch Code 5
Show us something impressive - prove your superstardom
Launch Code 6
Effectively evaluate the performance (or lack of) of other Space Force members. Whistle-blowers will be rewarded. This is the FASTEST path to promotion, but is also the most difficult task to perform EFFECTIVELY. Self auditing is a necessary requirement of ALL successful adventures.
If you think that YOU can do a BETTER job than a Space Force member, then show us YOUR results, and you will find yourself aboard Steemjet heading into space!
ABOUT STEEMJET REPORTS. PLEASE READ THE INSTRUCTIONS FROM @dimimp
Now that you know the types of tasks that contribute to the success of our initiatives, you will know what to expect when I come around for the bi-annual employee evaluations. Now that we have the Launch Codes there is no longer the need for periodic "steemjet reports" unless you want to do them on your own. You can work either independently or with a group. It might be easier to work as part of a group because they will be able to vouch for your performance when I come around for employee evaluations. Independent workers will have to prove their worth themselves
the above reason is why I grouped the delegates into teams so please every delegates should adopt these launch codes and PLEASE also help in the departments that you have been attached to work for efficiency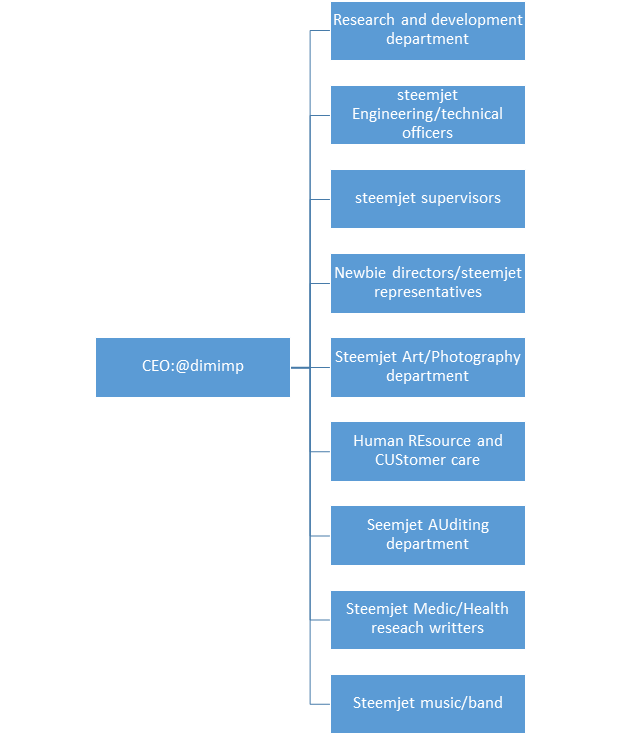 STEEMJET MUSIC/BAND.
This group is consist of musical stars and voice artist like @mrprecious @kristienantai01 @etemi @vheobong @matemandy @profchydon @inieson.
For now they should be in charge of curating and reviewing the voice entries of the steemjet contest
@mathemandy suggested that a different tag should be used to submit each entry, so for the voice entry also add #steemjetvoice if you are submitting a voice entry for the contest so that you can be found and curated but you do not exclude #steemjet no matter what the entry may be.
STEEMJET ARTS/STEEMJET PHOTOGRAPHY
Headed by @mbj and it consist of @ubongj @mrrpiusz @faith49 @aaniejack(works for empato365) @mariapatrick(works for empato365) @sancti( works for empato365) @lovelymkylie(works for empato365)
@omoumi @jogreh @shuta @shartzy @jbee007 @machnbirdsparo @moeenali @owaniofficial @applo @jesse12 @sistem @samuel9135 @soufiani @gnarlyanimations @mindtrap @joshuaedoja @abdulmanan @sweetim @anikearn @ungest (2nd department) @geyzee(2nd department) @essiential (2nd department) @aideedavies (2nd department) @peterakpan (3rd department) @empato365(3rd department)
Their works is to curate mostly on artwork and photography and also give most of their artworks/photography to the steemjet community. so if you are submitting any entry for the art contest please use #steemjetart to be found and #steemjetphotography if you are dedicating major photos to steemjet and the delegates in that department will upvote you as far as your content is original.
STEEMJET RESEARCH AND DEVELOPMENT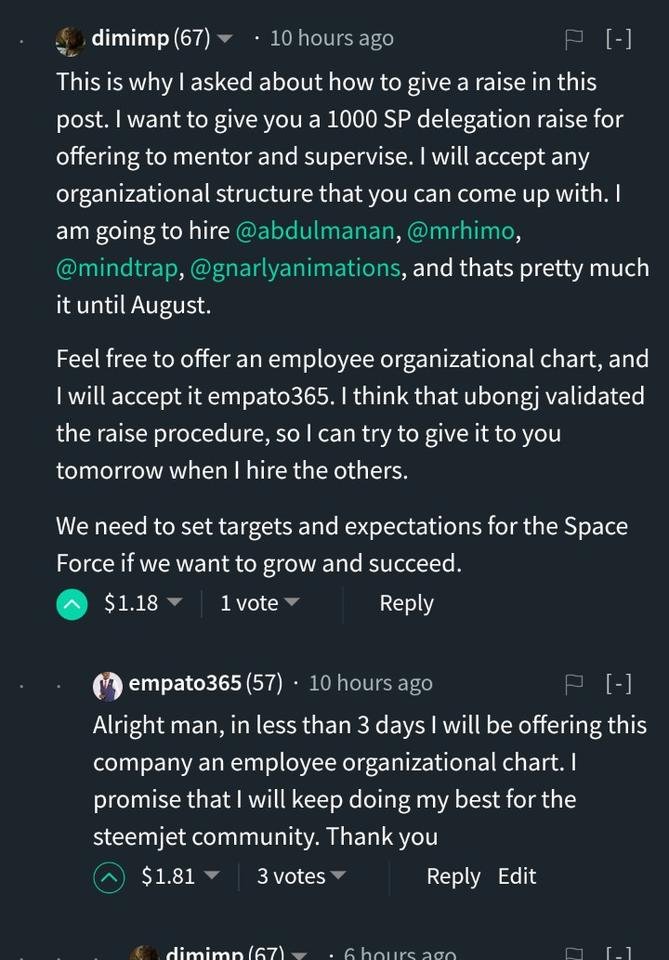 This department is headed by me @empato365(1st department) and it consist of @mhizsophie @geyzee(1st department) @essiential(1st department) @aideedavies(1st department) @peterakpan(1st department) @aaniejack(1st department) @mariapatrick(1st department) @sancti(1st department) @lovelymkylie(1st department)
The people in this department typically revolves around all the steemjet department
So if you have any ideas that you can offer us to help steemjet grow(just like mathemandy did in my recent post), please do well to contact any of the people in this department and the information will always get to me. If it is a technical advice or development please do well to contact the guys in the Engineering/Technical development department.
ENGINEERING/TECHNICAL DEVELOPMENT OFFICERS
Headed by @gutzygwin and it consist of @prochydon ( 2nd department) @kilatunzii @machinbirdsparo (2nd department) @yhualez @afolwalex(2nd department) who works on the steemjet discord server. @mathemandy (2nd department)
So please you can give them technical ideas and advice then it will forwarded to SF 1 for a review and then adopted
HUMAN RESOURCES/CUSTOMER CARE DEPARTMENT
headed by @joshuaetim and it consist of @ninoh22 @ungest(1st department)
this department MAY keep the records of steemjetters in terms of total numbers, sex etc, then this record is uploaded for steemjetters to view on @Joshuaetim's blog. This will be usefull for us to know how fast we are growing
STEEMJET ACCOUNTING/AUDITING DEPARTMENT
This department is headed by @penking and it is consist of @empato365(2nd department) and @lifeofdarlington (2nd department). We know what we are supposed to do here and it will be updated by any of us
STEEMJET MEDICS/HEALTH DEPARTMENT
This department headed by @peterakpan( 2nd department) and it is quite necessary because they will go into research and teach steemjetters the value of good health and healthy living. You can read updates on their blogs. This team consist of
@fidelmboro @sirdeza. @enolife @udembahenry @aideedavies (2nd department)
STEEMJET SUPERVISORS
THEY HAVE THE RIGHT TO FLAG just like any other steemjet delegate who finds a comment or post under steemjet tags as spam or plagiarism. They all flag Spamming, abuse, submitting the same entries twice especially on dimimp's blog especially people just fishing for upvotes with chit chats like "Hey man!, Nice post, Nice comment" etc. @dimimp said that he doesn't wanna see such no more, so it's part of the work of the people in this team to flag that.
The team is headed by our Pilot @lordjames and it consist of @lifeofdarlington(1st department) @rextyge @longmining @dromz @davisedoma @afolwalex(1st department)
NEWBIE DIRECTORS AND STEEMJET REPRESENTATIVES
Their work is to welcome incoming newbies and party/steembath them with upvotes to make them feel welcomed to steemjet and feel at home. Then try to encourage more people to become a part of steemjet, to encourage them learn about cryptos especially STEEM itself.
This team is headed by @deandaniel and it consist of @sheriffakin @muhasib @izuchukwu1506 @josemiguel @jlordc @kabolo @obaidb2 @tudors @dimix @gacorniel @samal9135 @mydivatgthings @lucentbrix @bomaprecious @matytan @mrhimo @chuckwunalu @rjunaid12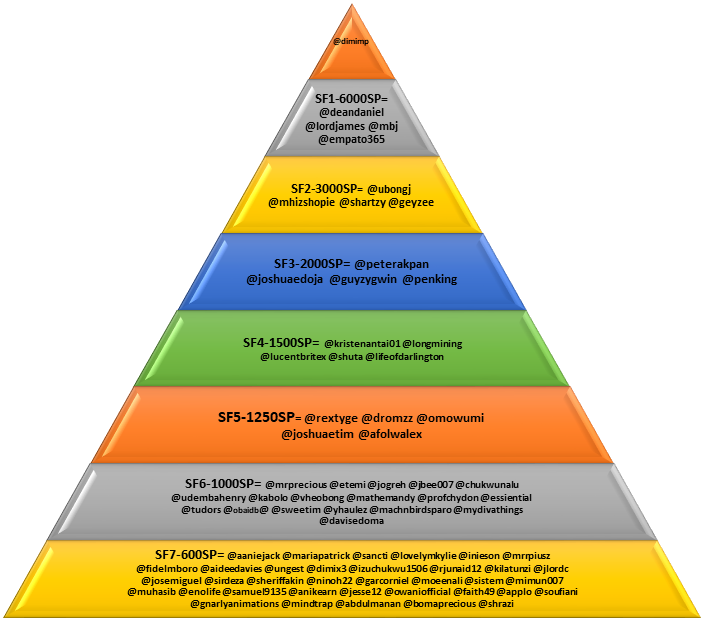 Please note that these department is where steemjet currently needs your help but your main line of duty is to abide to the steemjet launch codes.
secondly if you haven't seen your name in any of the departments please indicate so that the post can be edited and you are attached
lastly if you do not like you department and you wish to be changed or you wish to work for more than one departments that will help you in your steemjet report and the department you think you can work to help steemjet grow, please do well to indicate with a reply stating the department in which you would love to help and you request will be adopted as far as you are currently a delegate. Non-SF delegates are also allowed to contribute but will need to contact the head of that department
Please do well to resteem the post so that it will enable other delegates steemjetters to read it and ask their questions. all questions and comments will be sincerely replied this time. Thank you!
Join steemjet discord channel through: https://discord.gg/Et5mWZE