demotivated.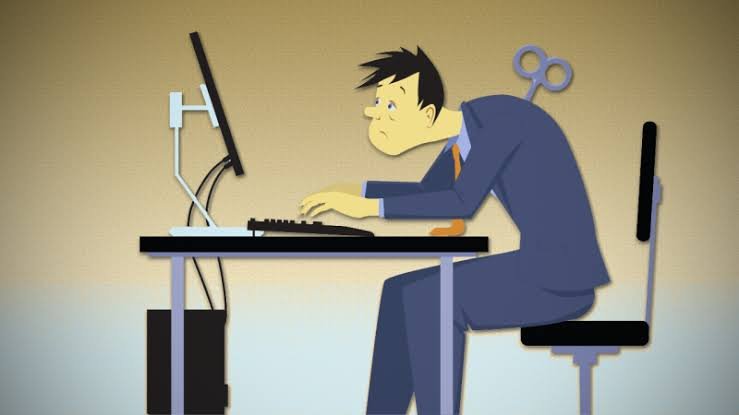 For long now, I haven't posted any thing here, reason "could be the dip of cryptocurrency " or could be "academic resumption " or could be lack of words (speechless) ,but the truth is ,all sucks and am back here again, miss you all.
O yeah demotivated ,it doesn't happen quickly, it comes slowly and take away motivations , 4 things you should now that might demotivate you.
poor Time management: time is money we all knows that. Most people seeking fortune in their time zone run out of time most especially when you have not back up to support your vision, will be stuck at getting a job (which is not in line with your carrier ) and creating a job for your carrier. The money which your earn on your hourly or daily job will finally get to finish before you know due to unforeseen expansive leaving you with lots of questions: can I do this? How am I suppose to pay my bills? Who will support me? and the most tedious part is you have reach out for help and get knock out or turn down. You extremely become weak but I tell you what "don't quite ".

working alone : most people do prefer to work alone than to work together because of the so much disagreement when it comes to decision making. Working alone is boring, leaving all the loads of a single person, when some thing happens , no one to cheer you up, to tell you we can make ,to give you hope once more. This reason falls on individuals.

not have a role model : this fact might not actually work for every body, some might decide to have competitors, or get inspired randomly , or be them self but which ever never get demotivated else what you seek will be far from you. Having either role model or competitors create more motivates to do more.

Lack of ambition : you might have dream, but no ambition to achieve that dream, dream and ambition are not brother but close friends, don't mistake ambition for dream.
From Oxford dictionary, Ambition is define as the
desire and determination to achieve success
-oxford dictionary-
The word ambition has some connection with success which implies that success can't be attend if you are demotivated for which you seek.
you can choose to be motivated or not.