EPISODE 6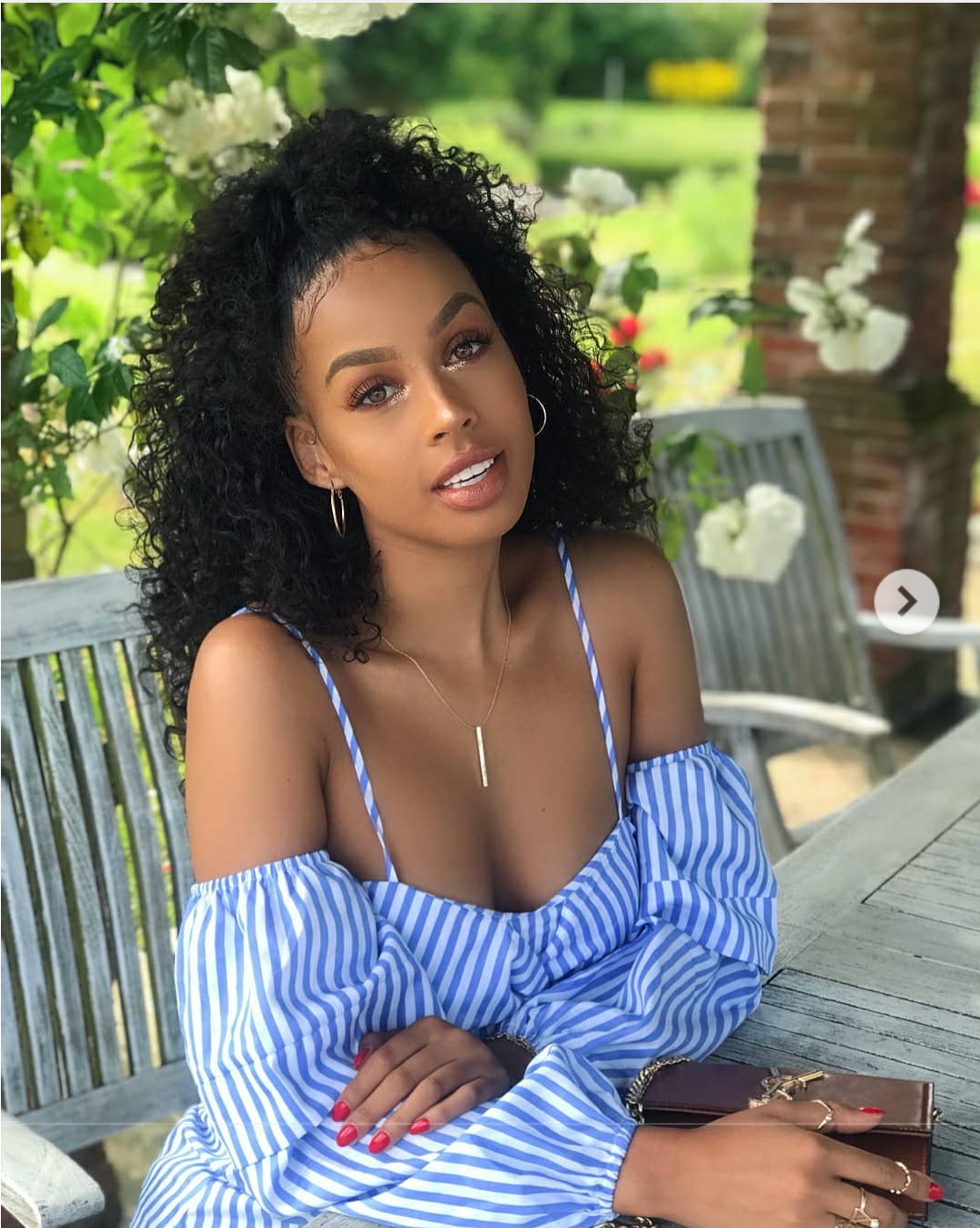 "Aren't you going to eat?" He asked.
"I'm not hungry at the moment." I replied, making some seducing body movements. "I just want to watch you eat.
"My friend go and brush so that you can eat," He barked with a rather howling look. "You want to develop ulcer in this house?"
"But I'm not hungry. I'll eat later." I begged.
"Let's sit down and watch each other then."
It became obvious that he was not going to eat unless I did and I wanted him to eat my food once again. I wasn't hungry one bit but I had to eat to make him happy.
"Naughty boy" I said as I indolently pranced to the kitchen to brush my teeth.
I went back in sooner than he expected and met him busy with his mobile phone. He was startled when he saw me and quickly put the phone away. I felt I should make inquiries but a tiny little voice in my head told me not to. Ratherishly, I perched on the seat and we started eating. There was dead silence in the room as we both continued to munch away our food.
"So how have you really been?" He broke the ice.
"I've been fine," I replied. "Church activities have really occcupied my time. I joined the choir last week."
"Aha! the doer and undoer!" He exclaimed, dropping his spoon. "I thought the choir was supposed to be for young school leavers. What is a woman of your age doing in the choir biko?
"Hello Fred, I'm just 25, what rule prevents a 25 year old from joining the choir. You need to go to church more often so that you can understand how things work around there and stop living with vague ideologies."
"I'm sorry Ma, he apologized." "I just felt the choir was more for the teenagers."
I paused and looked at him for some seconds and shook my head.
"That's not true please."
"I gawked at his gold-coloured flat plate and spotted an unusually fat slice of plantain and I proceeded to help myself with it."
" By the way, I've been having a good time in the choir."
"How is Wedding Republic?" He asked.
"My dear!!! It's been waxing strong." I replied, excited. "We exhausted our stock and I was even planning to travel to Dubai to restock when you came back."
"Wow! Isn't that amazing?" He exclaimed, dropping his spoon on his plate one more time and with a loud clinching sound. "Babe, isn't that the highest sales you've ever had since you officially unveiled this business 6 months ago?" His eyes were opened wide and directly rooted on my face while I continued grinning.
"I mean, you restocked that shop just before I travelled offshore. Didn't you?"
"Oya stop shouting before the devil would hear," I said after gathering my breath. " I think the business is getting grounded."More people are now patronizing us. The paid advert on our Facebook page is going viral and sales rate is going astronomical."
He adjusted his seat and I continued.
" Just after you left, we won a contract to fully handle the Wedding of the daughter of the former Comissioner of Education.."
"Mr Aniekan Isong's daughter?" He cut in.
"Yes o! His second daughter."
"When did that young girl get ripe for marriage? Hm! God is really good o. So what and what did you handle in the wedding?"
"Everything Babe! Everything! They informed us quite late but we couldn't reject the deal since they offered to pay anything we would request. Who rejects a business deal with the daughter of a Comissioner anyway?"
We both drowned in laughter.
" She bought the 500 000 Naira worth wedding gown and also bought the rings and all the needed accessories from us. The bridesmaids clothing were all made by us. The cakes, event decoration, feeding, virtually everything."
"That's the kind of news I want to come back to my wife and hear." He said with a huge smile.
" Ehh! Nwam! I'm glad to learn that your personal business is now booming. You can now comfortably call yourself CEO." We both laughed again
"Now you'll be able to afford anything your heart desires even the ridiculous things." I frowned when he said that but he skilfully ignored it.
"Soon you can start spreading your tentacles to neighbouring states and even invest in other businesses. I'm proud of you Mon Amor."
I blushed red at the sound of this. It felt good to know that the man I adored, was proud of me and I cherished this fact. I was bent at working even harder to ensure that Wedding Republic became the best wedding and events business in town.
As soon as he took the last bite of the last slice of plantain, there was a knock on the gate. We ignored it for the first few minutes thinking that our gate man would get it but the knock persisted.
At that point, we realized that he must have slept off as he had the habit of doing this. He stayed awake all night to protect the compound and therefore spent most of the day sleeping.
Adamu was good at what he did. At night, we could sleep with both eyes closed because we felt safe knowing that he was on guard. He didn't have a gun and even when Fred satisfied all the requirements to get a licensed gun from the local authorities, he refused to accept it.
He had a bow and arrow and he insisted that we bought a dog, being particular about the German Shepherd. We couldn't recount the number of times Adamu had repelled armed robbers attack in our compound.
Surrounding our house was a very tall fence, about 10ft tall which scared the hell out of people. People believed that houses with unusually tall fences had something clandestine about it. We never commited any crimes in our apartment and the tall fence was actually just for security but the people wouldn't accept this. We stopped trying to convince them when we realized that it was absolute futility. At the apex of the fence was an electric barbed wire which ran along the perimeter of the fence. This wire harboured electricity twenty four hours a day as there was never a power outage in our mansion.
As Fred stepped out to see who was at the gate, I swiftly stood up to inspect the area where he was sitting to see if he had mistakenly dropped his phone. I was lucky. Behold! it was there and the screen was not yet locked since he had been texting just before he left. I quickly opened his messages. That same mobile number appeared at the top of his WhatsApp chats. My heart skipped . That same number! Who could have been the person behind that number? There was no significant chat apart from a 'Hi'. I knew he must have been clearing those chats.
I checked his call logs and as usual, there were repeated calls to the number. I knew at that point that I had to memorize that number, find the owner and destroy her before she destroyed my marriage.
"070...." I had started memorizing it when I felt Fred's breath brush against my upper neck.
"Why are you ransacking my Phone, Mon Amor?"
#penking
#myhusbandswife
#uniuyotalentandawards
#shakushakufornaija