INTRODUCING steemjetmedia.com, THE OFFICIAL WEBSITE FOR STEEMJET MEDIA
It's been a pleasure working in this great community and for long now i have been working with @steemjetmedia and i'm glad to say we've been one of the most productive department in this community.
I introduce to you my personal contribution to the community. The steemjet media official website steemjetmedia.com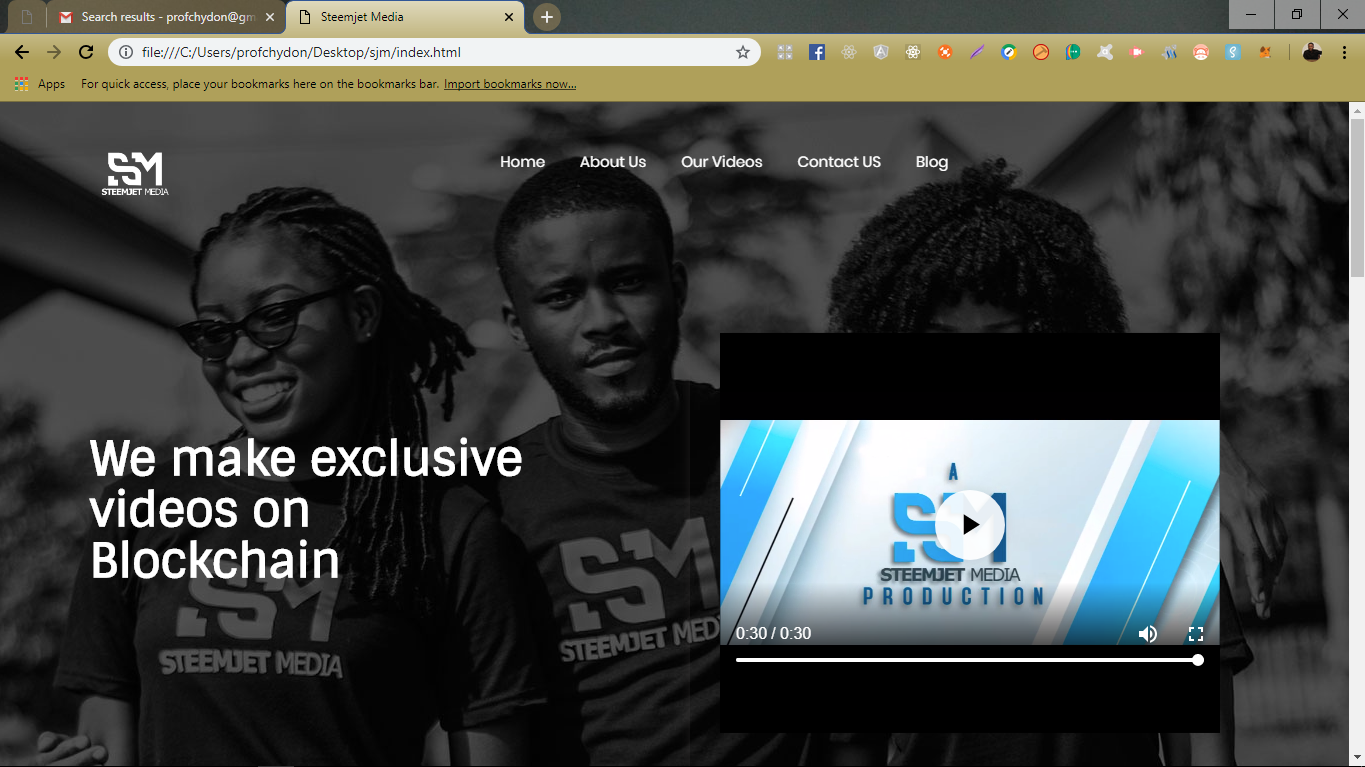 As a developer, i have decided to create something useful for my team and steemjet at large. The media team is evolving greatly with new and great ideas that it will be bad for our brand if we don't have a website to host and have control over our own content.
Basically, i will briefly outline the reasons why steemjet media needs this and why i embarked on this project.
Steemjet Media is a brand:

Steemjet media is not just a group of people gathered together to play around with cameras, mics and our skills, we are creating a vision and making it happen so that the word steemjet media won't bring to mind random things but things we are known for.

Tokenize our content:

These contents we create, are valuable to everyone and most especially to us, so come SMT, we shall tokenize our contents. I'm hoping to collaborate effectively with the team in charge of creating Steemjet Token so we can create utility tokens for the steemjet community which i will use for this steemjet media website.

Podcast of our radio shows:
Since the inception of the steemjet radio show, we have had influential people as guess who talk and educate the community in various fields. Unfortunately anyone who missed the show misses everything but with this website, we shall host podcast of our weekly radio shows for download.

Gain control over our contents:

Having these plans in mind, it will be foolish not to plan ahead by still relying on youtube and dtube for hosting our contents. A website of our own that works similar is surely needed.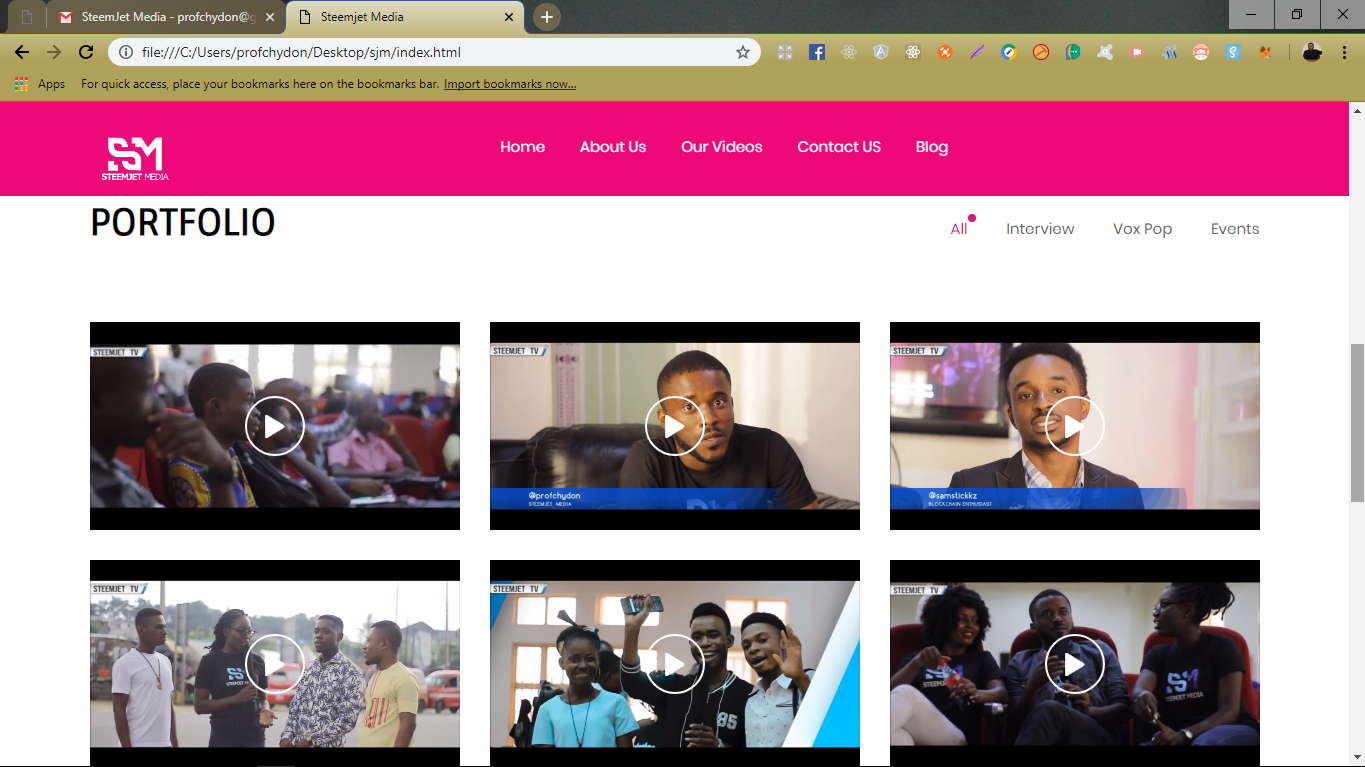 This site shall be optimized for :
Mobile
Search engines
To provide viewers with the lowest possible media file size.
Shall make use of ServiceWorkers to ensure offline first. So recently viewed contents shall be displayed to viewers even while they are offline.
Requirements
Unlike image files which are small in size and takes up less storage space, video files are often large and takes up large amount of space. So for this to function effectively and to enable scaling less difficult we will be making use of the best resources available
The website is still in progress and there are a whole lot of work to be done.
I do wish you approve this project and ask for 6000 steem (considering the current rate of steem) to accomplish this it and get it done ASAP.
I understand you are sending people to steemfest and it's really choked right now but iif you can send an initial funding of 2000 steem now for me to pay for domain name, hosting, cloudinary service, and all the important stuffs first to get this project rolling as we go, then later you could complete the funding.
Here's a little video on progress so far
cc:
@steemjet
@steemjetmedia
@steemjetnewbies
@steemjetrecords
@steemjetceleb