Well first of all this is not a financial advice blog, it's just my oppinion on things, and how I decided to spend my steem.
So, SteemKnights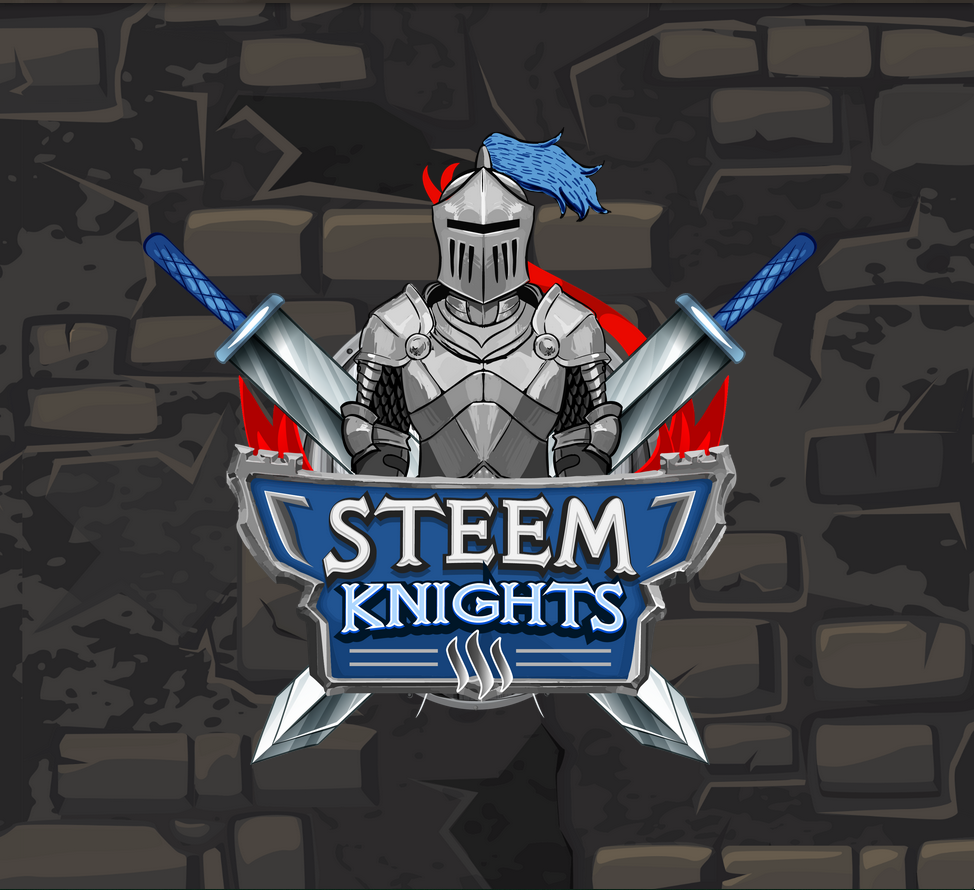 What is this Steem Knights ?
It's an upcoming game, that I personally am really excited about.
They have an official Teaser up on youtube, if you would like to watch that.

From the teaser I see that the game is kinda based on the famous game Chess, and they have added a kind of an Rock, Paper, Scissors mechanic, so it should be pretty interesting to play the game.
Currently on their Website they have alot of important information about the upcoming game.
When you firstly arrive on the website you will see the games logo, aswell as a menu bar on the top left, and a "login" button on the top right (I suggest you just log in).
You can operate the site by clicking on the menu bar or just simply scorlling, I myself like to scroll.
Also if you click on your profile picture, this will pop up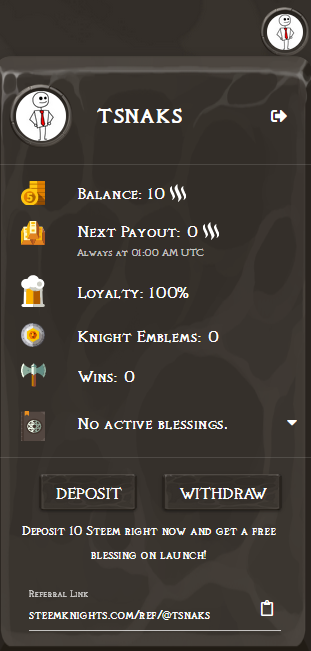 As you can see they are advertising that if you deposit 10 steem before the launch (which by the time of posting is in 2 Days and 14 hours, You can see it by clicking "play now" on the main screen) you will be getting a free blessing.
So that's exactly why I have deposited 10 steem, as you can see by my balance.
Currently I am not sure what the other things are, well obviously I know what "Wins" will be for, and what "Next Payout" will be for, but I am not sure what the "Loyality" and "Knights Emblems" will be for. Also no clue what the blessing are yet. but I guess it wouldn't hurt to invest this 10 steem and find out :)
The Menu Bar


How to play
Pretty self explanatory page



Battle Rules
And as I said before, this explains how the "RPS" mechanic works in this game.



How to Earn
This page explains how you can earn steem from this game, and what the "Loyality" and "Emblems" are. Also this explains how to earn the emblems, and how does the referrals system work (BTW Use my link if you want to support me :) Steem Knights



Referrer system
This is just a little more detailed explanation of the referrer system for Steem Knights



Why Blockchain ?
Here they explain that basically blockchain is really transparent, and that's why they chose to do their project here.



Roadmap
Roadmap is where they say what their future plans are. Definetaly interesting to see.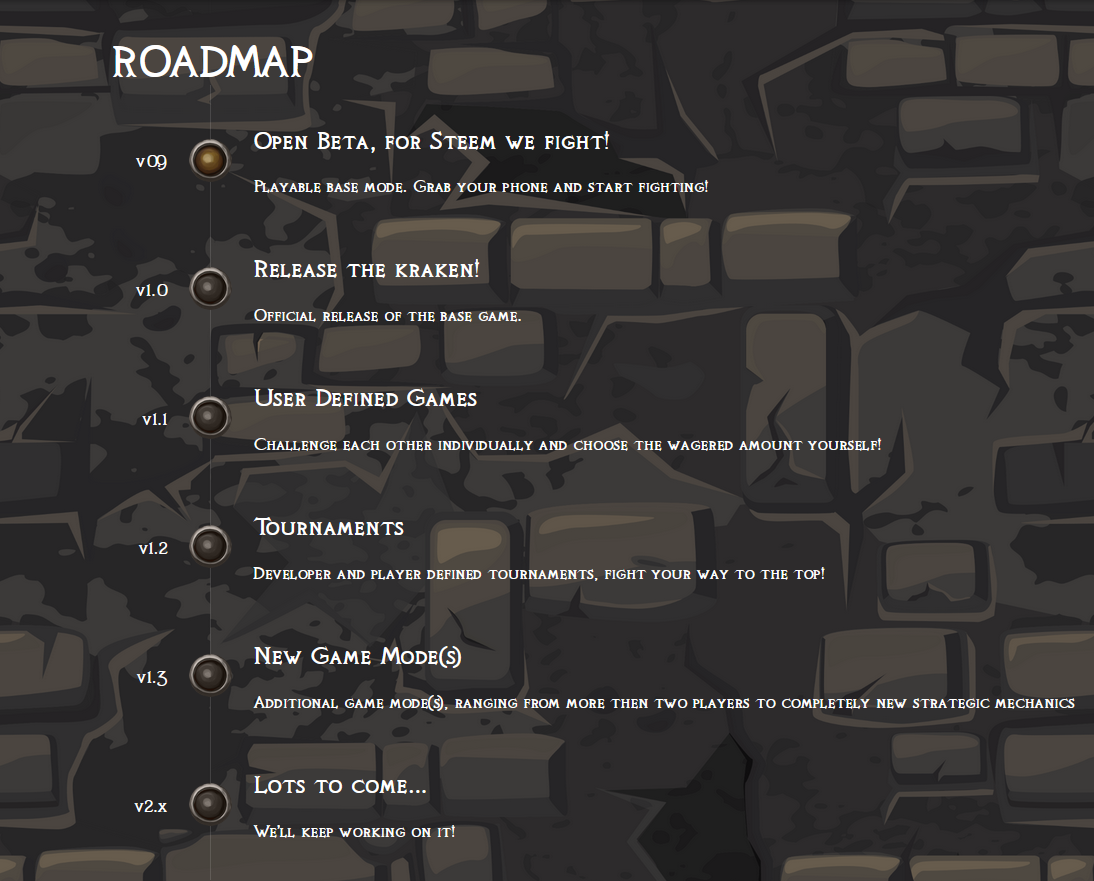 And all of this very soon, so be ready, and have your 10 Steem deposited.

Thank you for reading my post, I hope it wasn't too much of an hassle to understand the mess that I wrote, and if you have any questions leave them below.