Greetings,
This is my first time on Steem Leo, I had a small airdrop thanks to PAL and I immediately staked all of it. I am a beginner at trading but I always have liked learning more about it.
I like to look at the daily movements on BTC and how it behaves on supports and resistances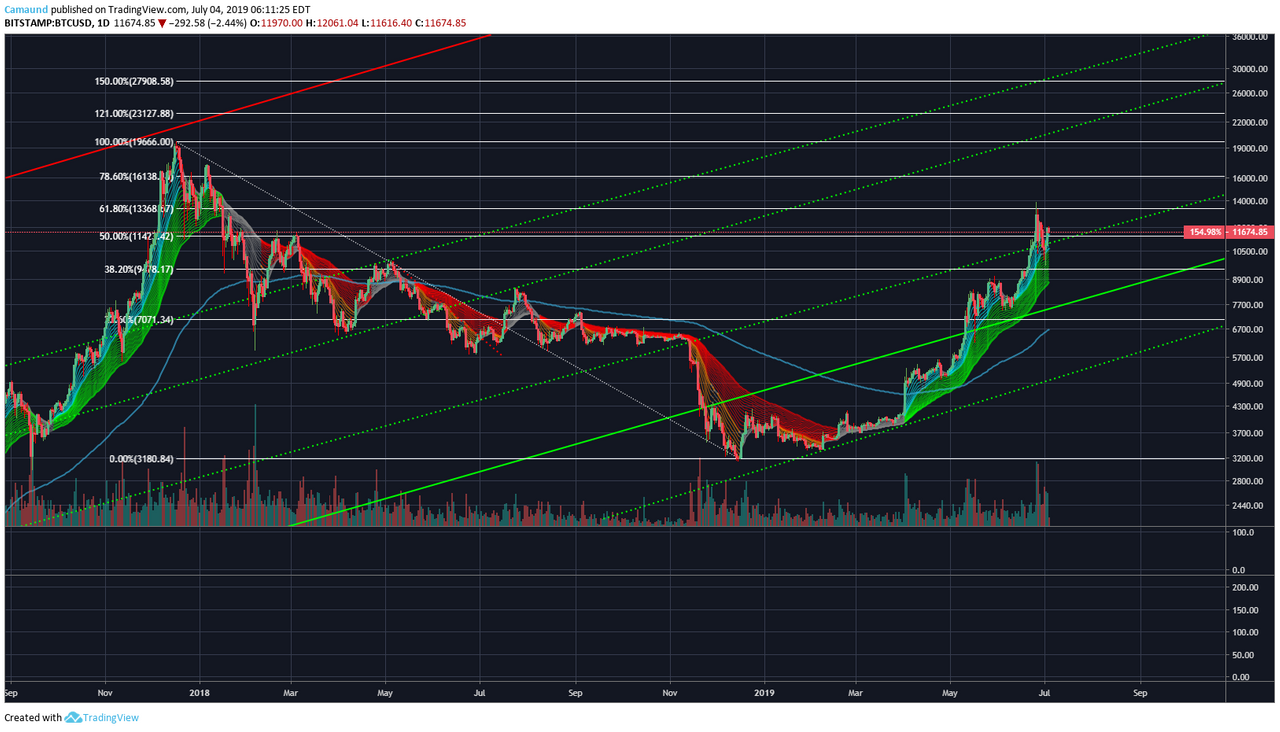 To start, Bitcoin we are up 50% retracement from last ATH. BTC went from $ 19,666 to $3,180. Then up to where we are now at 11,674. We are half way on the retracement.
Now, if we zoom in using the 4h time frame (image below) we can see several things but first the indicators I am using.
I have added CM's Supper Guppy trend lines. I quite like it because it really shows the strength of the trends. If its green is a bull trend, red for bear. If the fast trends get a teal color it indicates a really strong bull trend, and orange indicates a strong bear trend. Finally, gray indicates swing and there is not a specific trend.
The other indicator I like is the stochastic RSI, it helps to indicate when you should do a buy or sell. This is best used only to start or close a trade, because i find it hard to use oscillators with BTC, you can get a sell signal and BTC just continues to go up, or the other way around in a bear market.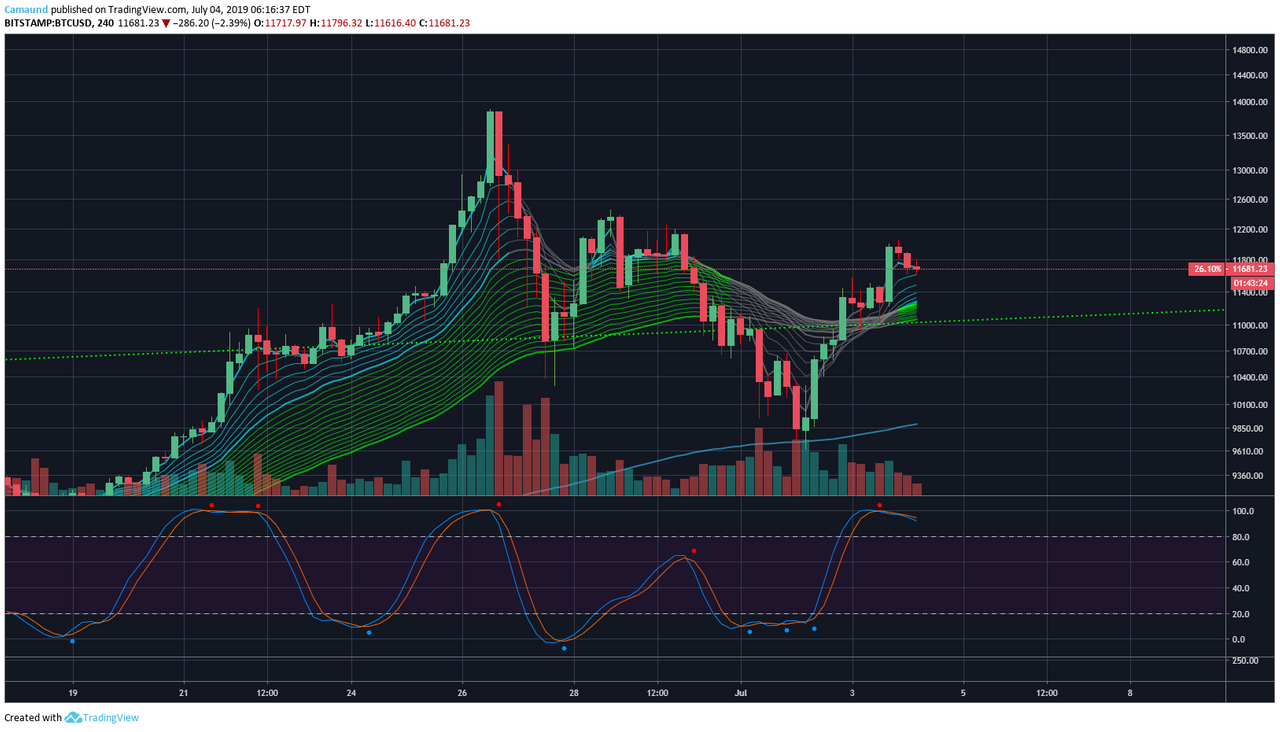 Right now I see BTC as bullish, guppy indicates we are starting a new bullish trend, the dashed green dotted line is a trend that starts from 2016 to 2018 highs, and it looks like we are getting a nice support from it. Finally, the green horizontal lines are the latest supports, while the red horizontal lines are resistances.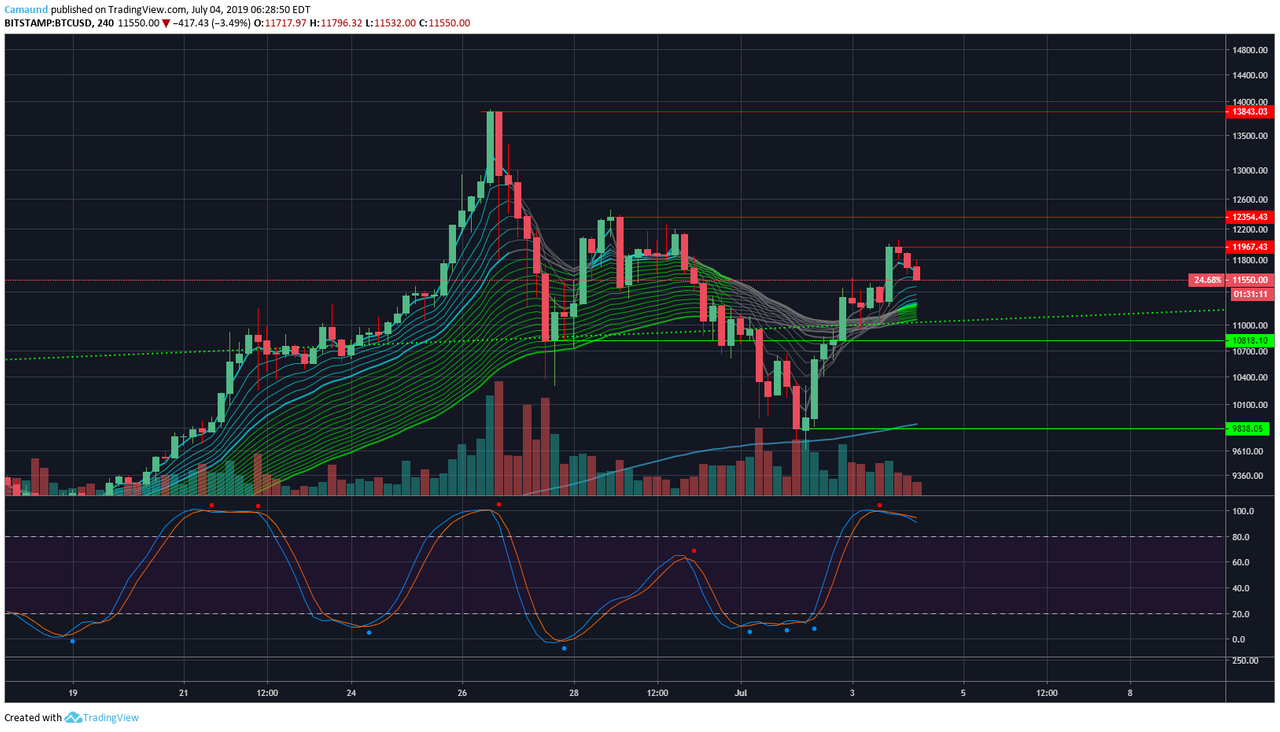 I see a good trade forming if we get a bounce between 11,350 to 11,100, it is important to always wait for the bounce, even if we don't get a perfect long. Always wait for confirmation, using the Stoch RSI can also help to when to open the trade.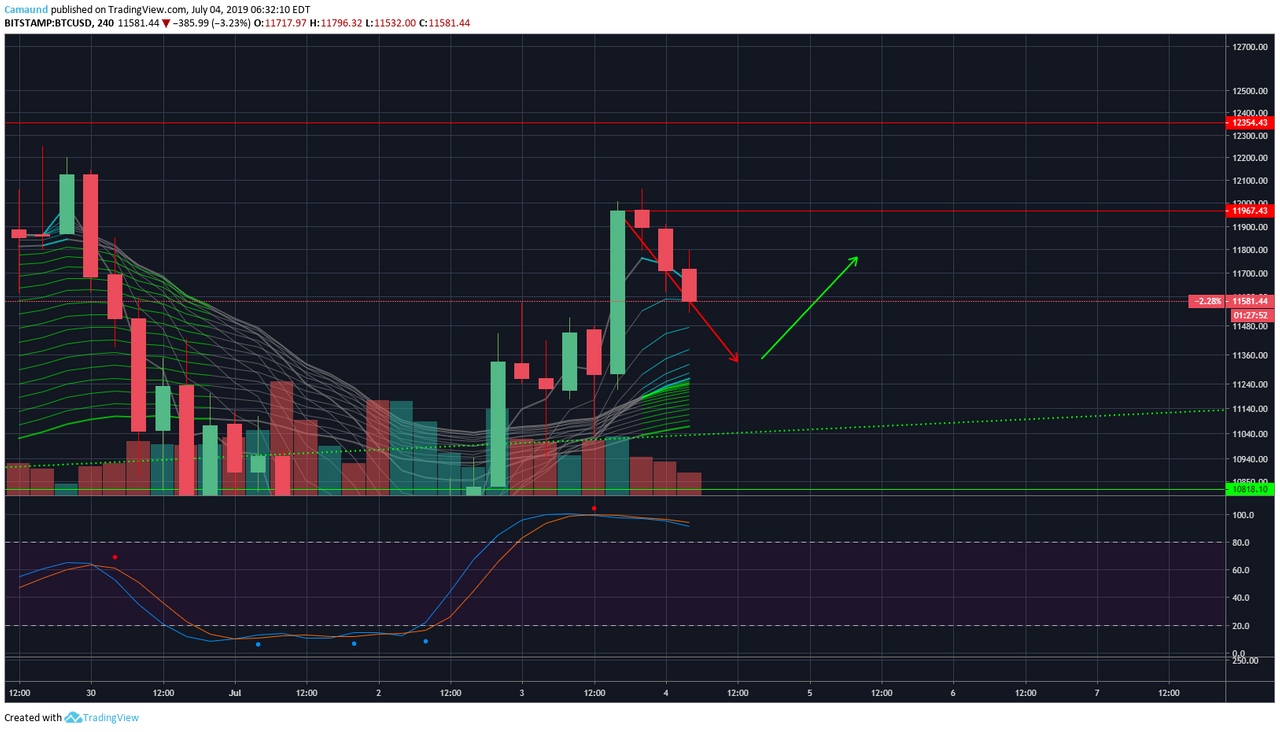 DISCLAIMER: As usual do your own research, you are all grown up and responsible. I am not a financial advisor and always with high volatile investments, there is a high risk involved. Trade responsibly and never invest money you are not comfortable with losing.