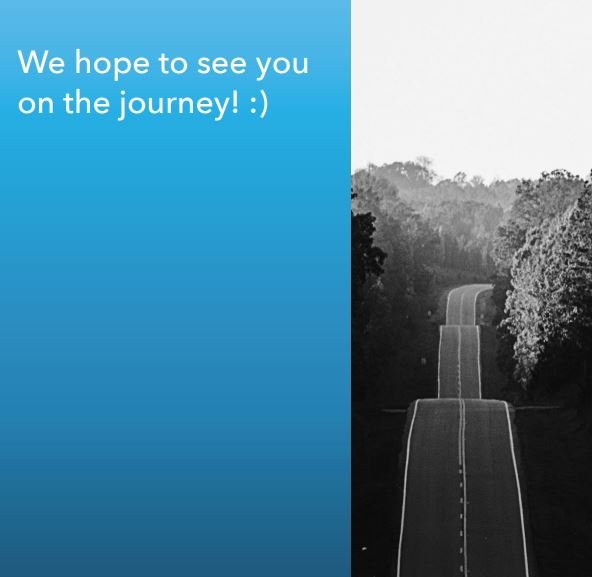 Would you like to earn free crypto every day for the usual tasks you do every day?
Presearch is the answer. Every day we do a lot of searches on Google, Safari, Internet Explorer and nobody pays us for that. But Presearch does.
What is Presearch?
Presearch is a crypto search engine which you can install on your Google Chrome as a plugin on your desktop or your mobile app. You can also install this plugin on Brave which is another great crypto search engine which pays you BAT coins for tips and referrals.
This month you can be given 0.5 PRE per every search you execute when you set up Dsearch as your preferred search engine. You can earn up to 8 PRE per day for a total 16 paid searches.
In the same Presearch browser, you can configure Presearch to your favorite search engine provider, it can be Youtube, Google, Bing, Safari, Ecosia, Twitter, Facebook or whatever you prefer. There are also crypto companies such as Coinmarket Cap, Etherscan, Coindesk.
If you click at: https://www.presearch.org/account/homepage-providers you will find a wide variety of choices, who to pick and place under the search bar. And guess who got there recently?
UPTRENND.
Yes UPTRENND IS THERE.
You can set up Uptrennd as a homepage provider. This has been done thanks to the effort of the strategic alliance between the team of Presearch and Uptrennd.
There have appeared lot more options from the last time when I saw this option. Excellent job Presearch team!
So I pull the Uptrennd logo to my prestablished Homepage providers, move it to the left and click on Uptrennd. Then I enter the keyword "Bitcoin" and I get immediately here: https://www.uptrennd.com/search-post?search_txtbox=Bitcoin. That is a huge saving of time.
In case you want to use other search engine provider, you click on Dsearch and you can navigate in more portals all around the web.
REFERRALS
You can check your referrals https://www.presearch.org/account/referrals.
If you refer a friend, your friend will get 25 PRE after downloading Presearch https://www.presearch.org/signup?rid=890767
You will get them after your meet 2 conditions:
Your friend stays active on Presearch for at least for 60 days

He/she earns at least 100 PRE.
After that you can claim your 25 PRE credits.
TOKENS
The Presearch native's token is called PRE.
If I want to check its latest quote I select Coingecko Icon; and look for Presearch. The URL https://www.coingecko.com/en/coins/presearch will get me directly to Coingecko's site.
So I don't have to lose my time searching twice on Google. This saves a lot of time.
In the section of Rewards Accounts: https://www.presearch.org/account/tokens/rewards, there are two important classifications of tokens:
Rewards account
Those are the tokens you earn from your paid searches. You can withdraw once you get 1,000 eligible PRE (which is around 50-60% of all earned tokens, this depends on your level) – that means you have to accumulate around 2,000 PRE. You can withdraw them, send them to your ERC-20 wallet and store it there or exchange it.
Portal account
There you have also the option of Portal Account. That stands for the tokens which you can buy directly on site of Presearch. You can buy them with ETH, BTC or by your credit card.
Coingecko indicates that Presearch has total supply of 170 million coins, and circulating supply of 96 million coins.
Exchanges
You can buy or sell PRE on HitBTC or Probit exchange. The option of onsite purchase is also available.
Last November I bought them on HitBTC. First I had to deposit my ETH. And bought them on limited order. The disadvantage of this option was that I had to wait for some hours to get my order. But the wait was worth it. If you want it fast, you can use market quote but in that occasion I would have gotten 12,500 PRE, instead of 22,500 PRE. The only thing I honestly didn't like about HitBTC was a very high withdrawal fee which was around 1,900 PRE (around 9% of my total order).
Today the Market Cap stands at 535, 608 USD and Market Cap of Pre ranks at Number 808.
                    PRE USD EVOLUTION

In January 2018 the maximum price of PRE was 0.81 USD, today on December 12th the price is 0.0055 USD; which marks still a very convenient price for purchase. I want to state here that I am not a financial expert and don't intend to influence your trading decisions because the crypto market implies tons of volatility.
I started to observe PRE/USD from last year, the value of PRE started in October 2018 at 0.06 USD, it fell down to 0.014 USD in February 2019, and then it climbed up to 0.095 in 3 weeks, a dramatic increase of over 400% in few weeks. After the Alts wave peaked in April, there was a steady decrease of Presearch to 0.0015 USD. In the last 30 days there was an increase of 230% of the value of PRE. I was looking for other coins with similar profit and there aren't almost any like this one.
This wave of bear market might have affected the value of our crypto portfolio in terms of USD, thanks God, PRE has helped me to maintain the value of my portfolio. So my purchase PRE tokens was totally worth it.
                                                                              GIVEAWAY FOR UPTRENND USERS

Presearch also runs a very cool giveaway for Uptrennd users. They are giving away 10,000 PRE to 10 randomly selected Trenndians. I wish I were one of them. 10,000 PRE is 55 USD ATM. Check out Tmod Marco's post: https://www.uptrennd.com/post-detail/100k-pre-550-giveaway-on-uptrennd-december-promo-month~MTgxNTU3
If you want to participate on this giveaway and you aren't still on Uptrennd, then join Uptrennd: ​https://www.uptrennd.com/signup/NDQwMg​​​
What I like about Presearch is its decentralized search engine. The censorship and loss of data privacy in traditional search engines makes me really worried. Google and Facebook know so much about you, and these data are used for behavioral targeting campaigns, and we don't get any profit out of it. Lot of ecoactivist have been killed all around the world by protecting nature and rain forests thanks to the loss of data privacy.
According TMod Marco: "Once the whole ecosystem is liquid and solid, we'll be in a spot where we can open up pools with bounties for everything we need built. This includes: running the decentralized infrastructure, host the index, serve the search results. A full governance model would be a part of this, where people vote on decisions, activities, and how much to compensate those working on all this." (Uptrennd.com)
MORE INFO ON PRESEARCH
If you want to get a complete info about Presearch, click here: https://www.presearch.io/
You can check their whitepaper here: https://www.presearch.io/#whitepaper
Presearch has also their store where you can buy promotional articles or services: https://store.presearch.org/product-category/services/
For example you can obtain here newsletter, new provider application fee, social promotion fee, provider review and medium promotion fee and default provider listing fee.
The PRE tokens you can be using them for advertising purposes as well. There is a section of Advertising in the section of My Account where you can set up your advertisement subjected to team's approval.
On Dsearch search engine, you can find Dsearch adwords, so Presearch starts to count on variety of different income for their blockchain project.
PRESEARCH ON SOCIAL MEDIA
You can find Presearch on;
Twitter: https://twitter.com/presearchnews
Telegram: https://t.me/presearchnews and https://t.me/presearch
Facebook: https://www.facebook.com/presearch.io
Youtube: https://www.youtube.com/channel/UCgU-2uscwUP6x27mUpCGWwg
Right after I finish this post I will use their social media channels to spread my review.
Remember also that Presearch has its own community on Uptrennd.
WHAT WILL I DO WITH MY PRE TOKENS?
At this moment I will tell you: Hoddl!
1UP, Dash and PRE are untouchable. I would really get angry to sell them now and find out that in January they cost more, it would hurt my feelings. I would prefer to sell my beach chairs instead of these 3 cryptos.
PRE despite its fall of price during this year, has recorded high gains in November and it's found in the consolidation pattern in the last week which is a huge difference of other Altcoins.
Presearch has a dynamic team which has done an efficient positioning of Presearch and makes Presearch an extra option to earn free cryptos (PRE) for any crypto lover.
In case you enjoyed my article and you want to contribute to sterilization campaign of street animals of Mexico, here is an ERC20 Wallet:
0xC2fcF42D3E86c86a49aB164092c8E6371b6E770E
If you have any questions or want to drop some comment below, please do so, I will gladly answer you.