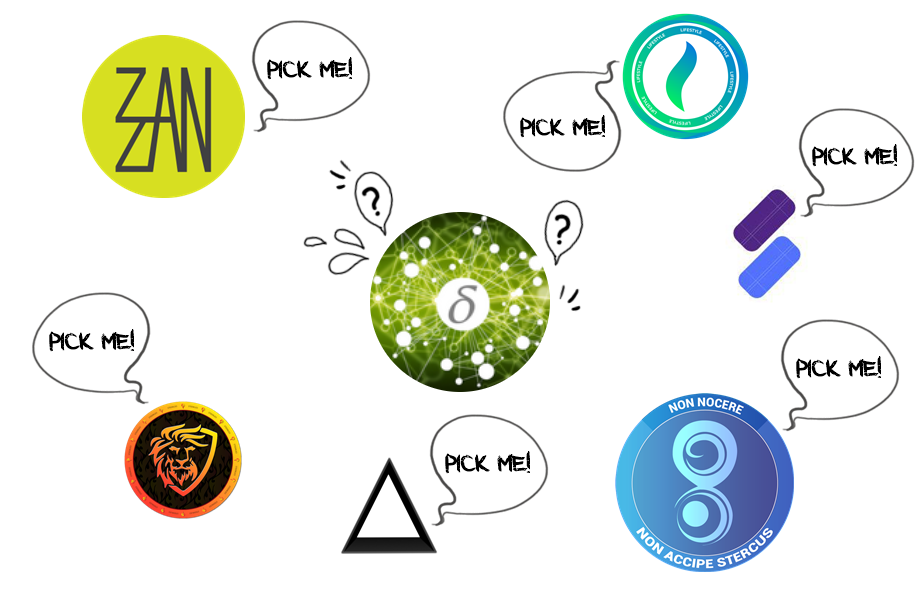 According to @davidke20 , there are at least 20 active SCOT tokens running ferociously to gain the attraction from content creators. And some of them, they are clan specific ; while others are quite generalized, based on their community identity.
Yet how many content creators out there really bank in at least a few of their favourite choices in order to support (or worse case scenario - milk) the community tokens?
#dses has undoubtedly seen some of the really potential coins that are doing pretty good because of the good moderators out there, but most of these strong tokens are very content specific.
Yet even a token that started off very strong, sportstalk recently also had quite a bit of a bear-share (pun not intended) when people flock towards the roadtosteamfest and blocktradessteemfest contest with actifit.
So I have taken the liberty to skim through what #teammalaysia , one of dses supporting community curating their content, and see how well verse are they in what hashtags should be use for their specific content.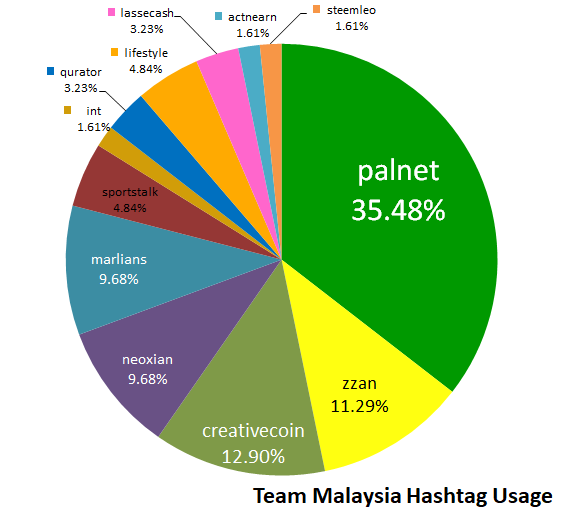 To my surprise, a lot are only banking on one particular token, maybe perhaps they were not very well informed with the recent upbeat of new tokens. I personally have noticed that despite of a substantial support for #palnet token, the curation returns are hardly there.
Probably one of the reason that I have specifically insist that no member who's shilling cryptocurrency can use the community bot to avoid abuse.
But after discussing TM core-team this morning, the best way to support a community in vast category would only to bank in the common tokens; while for specific tokens we will have other moderators / curators to look specifically in order not to waste the Voting Power too much and not able to reward great content writers who deserve them.
Planning forward
As it is a waste of time to unstake and purchase main coins to build DSES's SCOT token support, most likely I will be delegating category specified posts to a specific moderator; while concentrating on the more common tokens that DSES can help build content creators' SCOT rewards.
There are still much to understand how each token's role in supporting the community, right now, it will only be more observation and hopefully something more tangible will work.
Perhaps getting the whole community to write specific category in a contest form might do some good.
Right now I will go by the chart and when my SCOT account is stronger I can take this account further and look at other community's posts specific hashtag and support the other great writers / bloggers / vloggers out there.
#steemxp is another wider and growing community for South East Asia, but so far I am seeing only a few really good ones from our neighboring Indonesia who's very hardworking and their choice of token is already in this list.
What about you? What's your favourite SCOT token so far? Which community could really thrive with really good quality content that worth every token award to it, and could possibly expand an ecosystem further?
Until then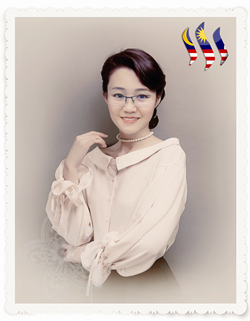 #dses
initiative member.
A technology can come and go; but when a lifestyle is applied to it, it becomes a new revolution.