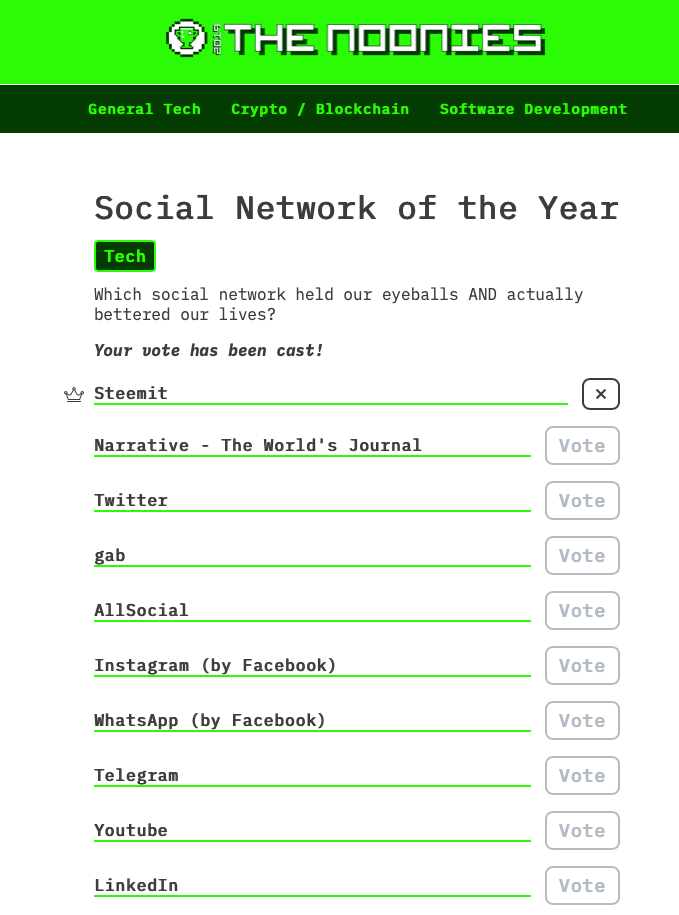 Have you voted Steemit?
If you haven't cast your vote, you can go to the link below and cast your vote!!
How did I get to know about this? It is from the post that being featured on Steemit.com. The post was written by @matt-a, you can read the post below and get an idea of what is the Noonies Awards! I didn't know anything about Noonies not until @matt-a post!
https://steemit.com/steem/@matt-a/go-vote-for-steemit-as-social-network-of-the-year-on-hackernoon-s-the-noonies-awards
Don't forget to cast your vote Steemians!!!