Gotta love a lion! SteemLeo is a fave tribe of ours as what they're doing to make an amazing interface that has the potential to onboard users is super inspiring. A few weeks back, when they announced their DEX, we jumped at the chance. Though we've had LOTUS listed on SteemLeo Dex for weeks now, we kinda forgot to tell you all about it. And we need to, because by buying LOTUS here, you actually support the LOTUS economy.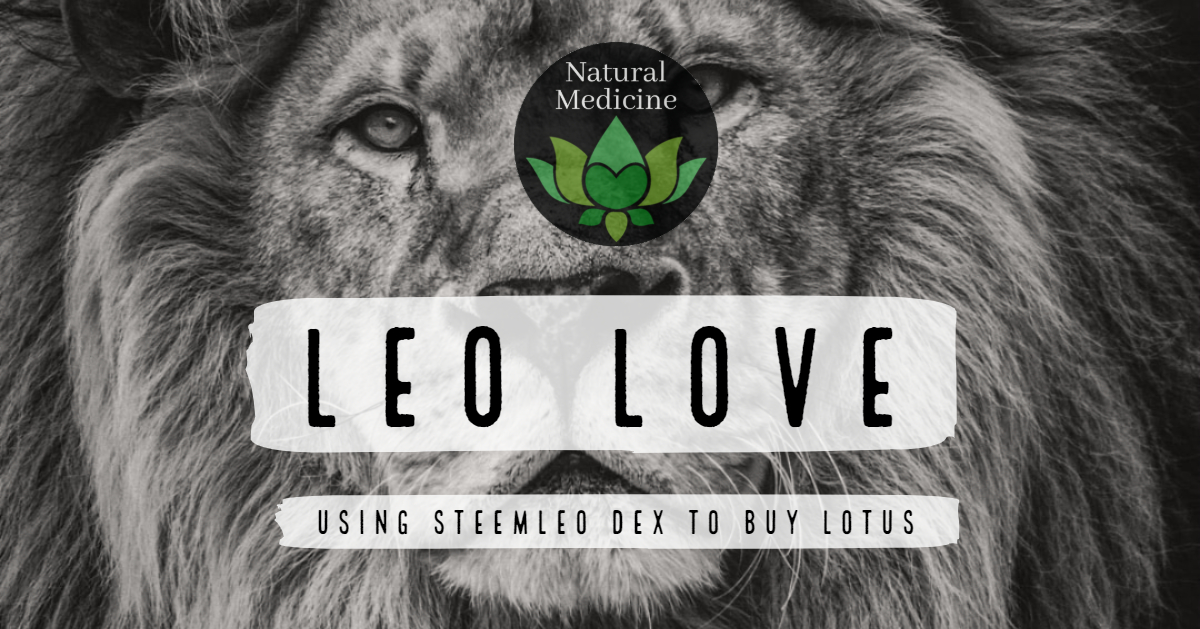 To get to SteemLeo DEX, all you need to do is click on the link in the right hand column of www.naturalmedicine.io, accessed via the hamburger menu, and log in to SteemLeo with the exact same key you'd log into ANY Steem front end. From there, you're good to go!

Or, you can just click on the link below and save it on your bookmarks bar! Too easy! If you're using KEYCHAIN it's even easier - you don't need to worry about logging in every time.
https://dex.steemleo.com/market/LOTUS
Now, you can buy and sell LOTUS! It's pretty self explanatory. You can see all the open orders and the rising price of LOTUS too. Woo hoo! There's a little bit more detail about this in this post, but we reckon it's so sweet and simple that even a lion with big clumsy paws could figure it out!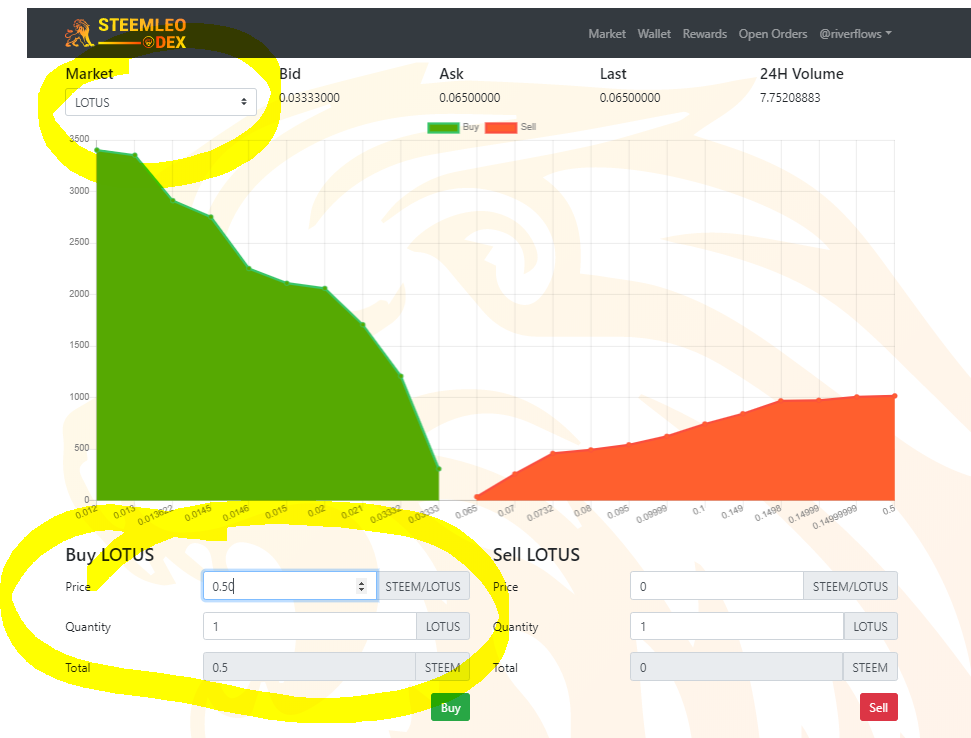 What we really like is that we can easily and quickly flip between 'rewards' and 'market' and so on across the top menu. I can see all my tokens there too and claim them all at once if I like.

Pretty cool huh??? Give it a go - buy some LOTUS on the market, and let us know how easy it was in the comments! All comments will be upvoted and we'll burn 100 LOTUS for the first 10 people to try it and comment about their experience below.
Oh, and again - speaking of LOTUS burns - Steemleo are burning any LOTUS made from trading on their platform! They say, in this post:
We've decided to have the account distribute the fees evenly to each token that has been listed on the SteemLeo DEX by buying their respective token at market price and burning it to @null.
So every time you buy LOTUS here, you're helping the LOTUS ecosystem! Cool huh!

Oh, and if you're wondering what tags to curate? Our curators look at most of these tags and much more! Check out www.naturalmedicine.io for a full list of supported tags.
| naturalmedicine | health | healing | yoga |
| --- | --- | --- | --- |
| spirituality | herbalism | homesteading | innerblocks |
| vegan | meditation | wellness | cbd |
| qi gong | keto | tai chi | herbs |
Thinking about writing a #naturalmedicine post this week? We have upvotes to burn and will resteem the best of you to nearly 1,000 followers! Go you! We're also resteeming on our @uplotus account, so go give that a follow too! That's the one where you'll see the LOTUS rewards.
All the curation and author rewards in LOTUS for this post will be burnt to help the ecosystem.

We need YOU! Please consider delegating to help keep this collective going. The minimum entry for membership is 20SP (free for members under 150SP), and helps give YOU upvotes, contests, meditation sessions, an awesome discord support group, and so much more!
50SPII100SPII200II300SPII500SPII1000SP