Hello and good afternoon everyone, I hope you all had a nice weekend! I recently started a new job and cannot contain my excitement, there are big, game-changing moves in the works. Today I'd like to focus on Bitcoin, how amazing was that recent jump? If you're not familiar with the reasoning behind the increase, it was because of the speech given by Chinese President Xi Jinping. Essentially, the Chinese believe they can discover great value in Blockchain Technology, which is very true! If you're wondering how I found out about this, it was all on one of my favorite apps, Robinhood. In my last post, I hyped up Robinhood, and for good reason, check out the News in the image below: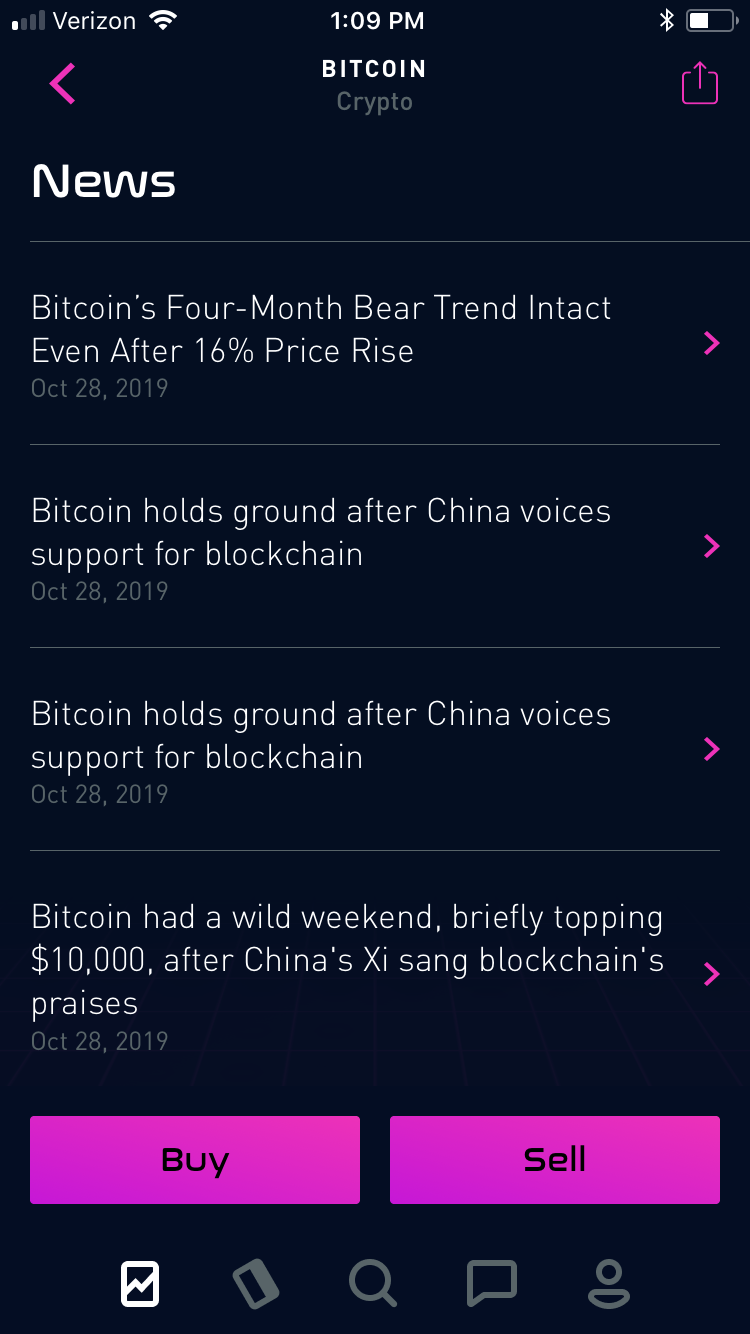 Robinhood makes it so easy for me to check out the most recent news articles, which can help me determine a good time to buy or sell. After this recent increase, I decided to sell about 10% of the total amount of Bitcoin I own.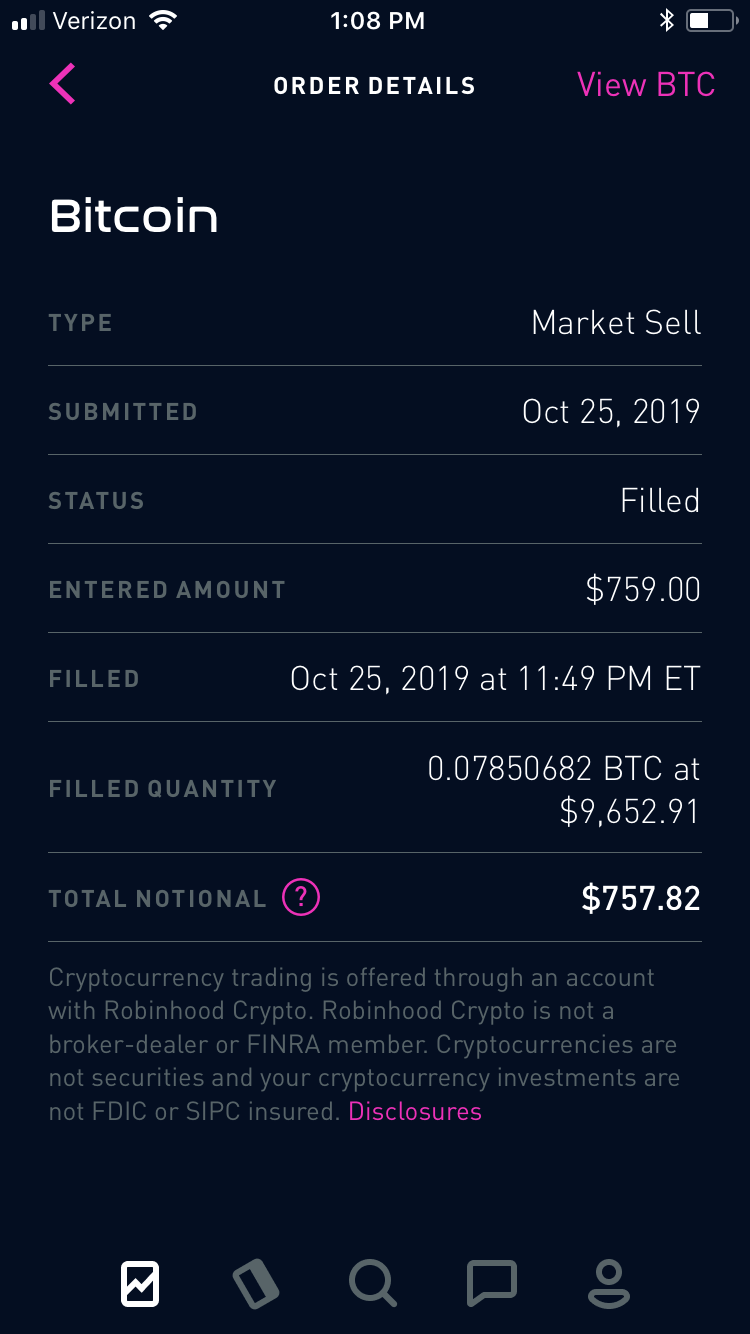 I know... I missed that little bump when Bitcoin breached 10k, but I am happy about this sell. I cannot wait to see what the next price jump will be, If I had to predict, I would say the value should be around 12-13k in just a matter of time. I'd also just like to make an additional shout-out to Robinhood, my success would not be possible without this investment tool. Keep stacking up those cryptos everyone!