How's it going folks, back at it again today and I'm focusing on the new, amazing Dashboard that's now available in the top right corner. My dash is visible below, I just wanted to share it because I'd like to point out some additions that I really like, and then areas I believe can be improved.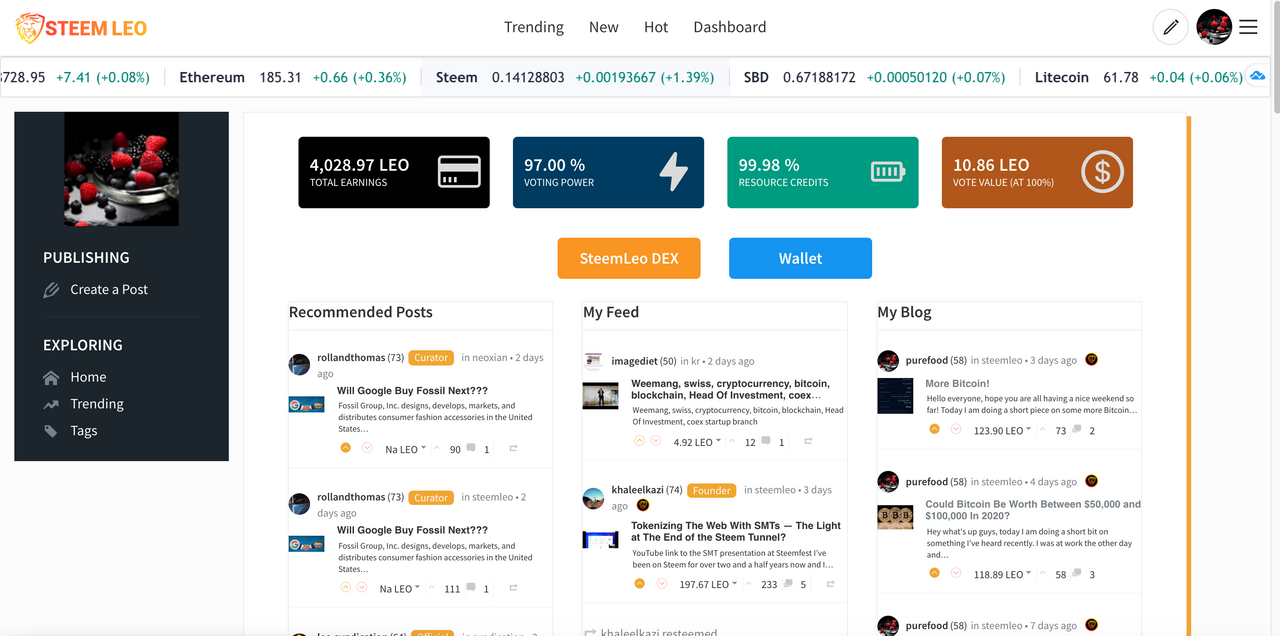 Top 3 Best Parts About The Dashboard:
The metrics at the top are absolutely awesome, now that I'm able to see the total amount of Leo i've earned, I'm inspired to keep racking up that number.

Quick links to the Wallet and SteemLeo Dex is very nice and handy!

The Recommended Posts Column is a very nice addition because rather than scrolling through the feed for high-quality content, I can rely on the source that is spotlighting the posts.
What I Would Change Or Revisit:
Please see the image below, I have pointed out the panel to the left side specifically. In my opinion, there could be a change here to match the simple, elegant style of the page.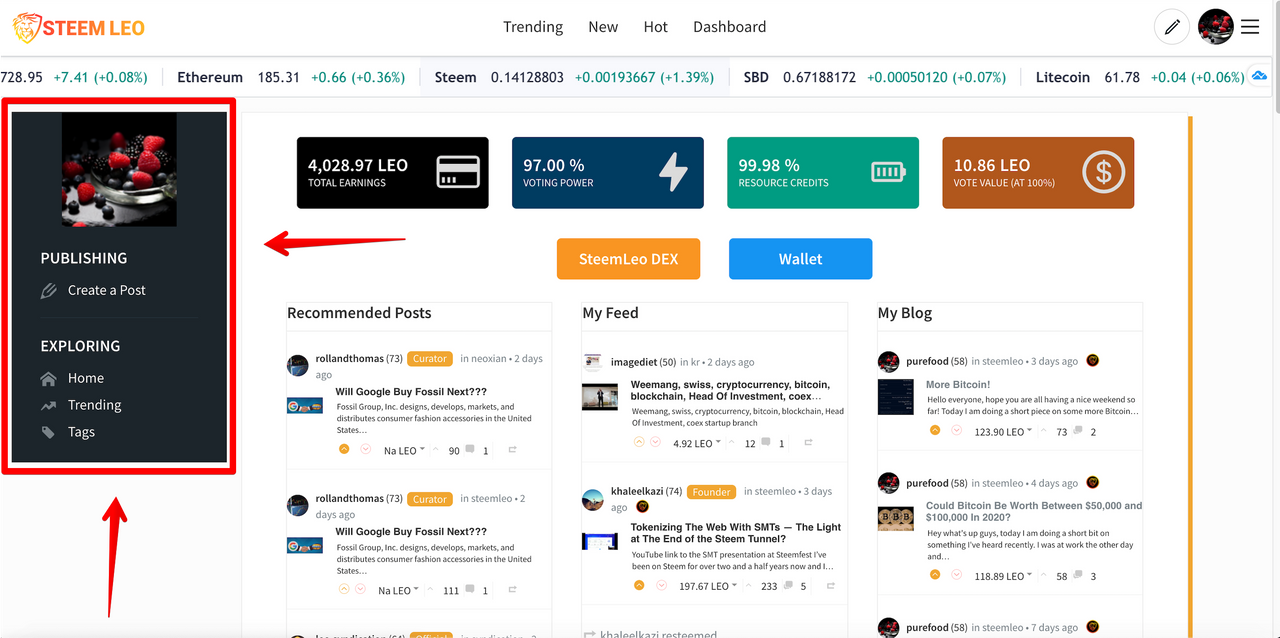 For my next recommendation, please see the next screen shot below. I believe there could be a better separation of the posts themselves, almost like a gridline of some sort, in the area where the Recommended Posts, My Feed, and My Blog are.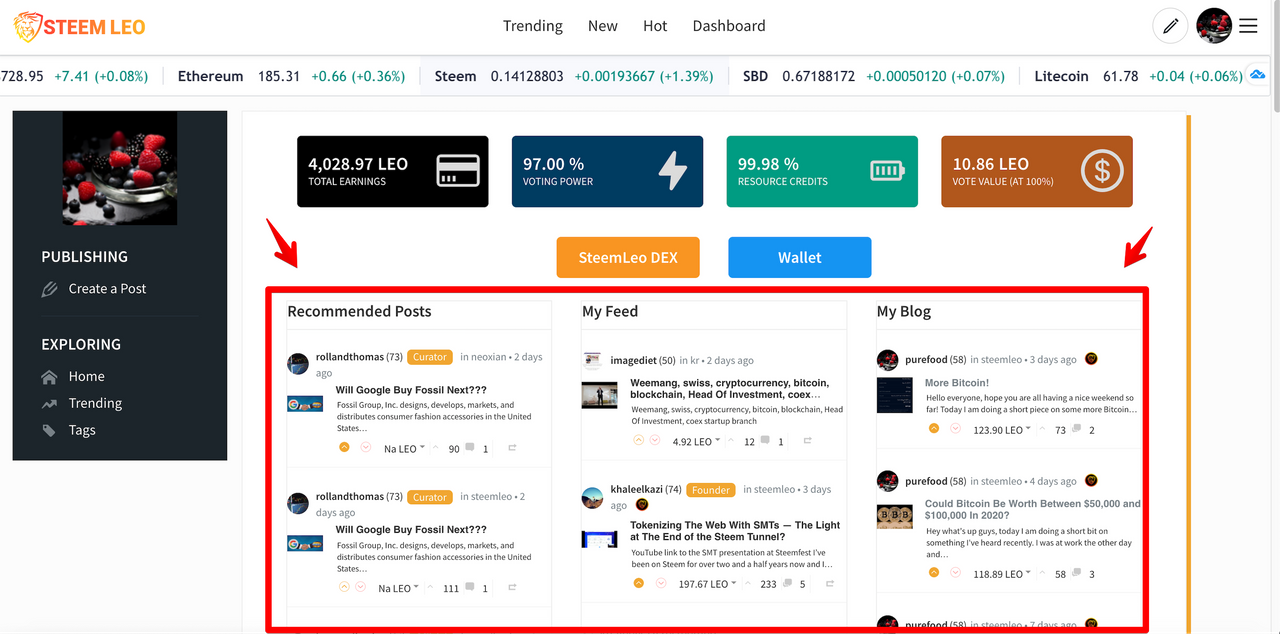 At the moment, these are the only items that I would change on this addition to SteemLeo, everything else is amazing. I hope that the Developers at SteemLeo keep up the outstanding work!