Several months ago I wrote about a series of medals depicting African animals.
The medals are pristine but the capsules were in a very bad shape. At that time I had not found new capsules yet and I promised that I would rewrite this series when they were with me.
So this time arrived. There is no round capsules with a diameter of 51mm (I bought a few with a diameter of 50mm, but it was not enough to fit), but I found square capsules of the right size.
In 1971-72 the Franklin Mint received a commission from the East African Wild Life Society to mint twenty medals depicting wild animals that lived in East Africa.
That would be "The Big Game" medals.
The medals are really big! Each weights 2.1oz (65.3g) with 92.5% silver purity. The design was from sculptor Anthony Jones and they have a Proof finish.
I have only ten of the twenty medals, but I am still looking for the others.
They will be shown in no particular order.
A strange thing happened when I took all the photos. In spite of the medals being white (non colored), all the photos of the animals appear with a kind of red sky and a dark blue background, while the photos of the reverses are exactly as the medals are (white).
The photos were taken at the same place, same light and the same order (always obverse and reverse of the same medal).
Why did it happen? If someone knows, please comment below.
The eight medal shows the Wildebeests.
The blue wildebeest (Connochaetes gnou), also called the gnu, is an antelope. In East Africa, the blue wildebeest is the most abundant big-game species. In males, they stand 150 cm tall at the shoulder and weigh around 250 kg.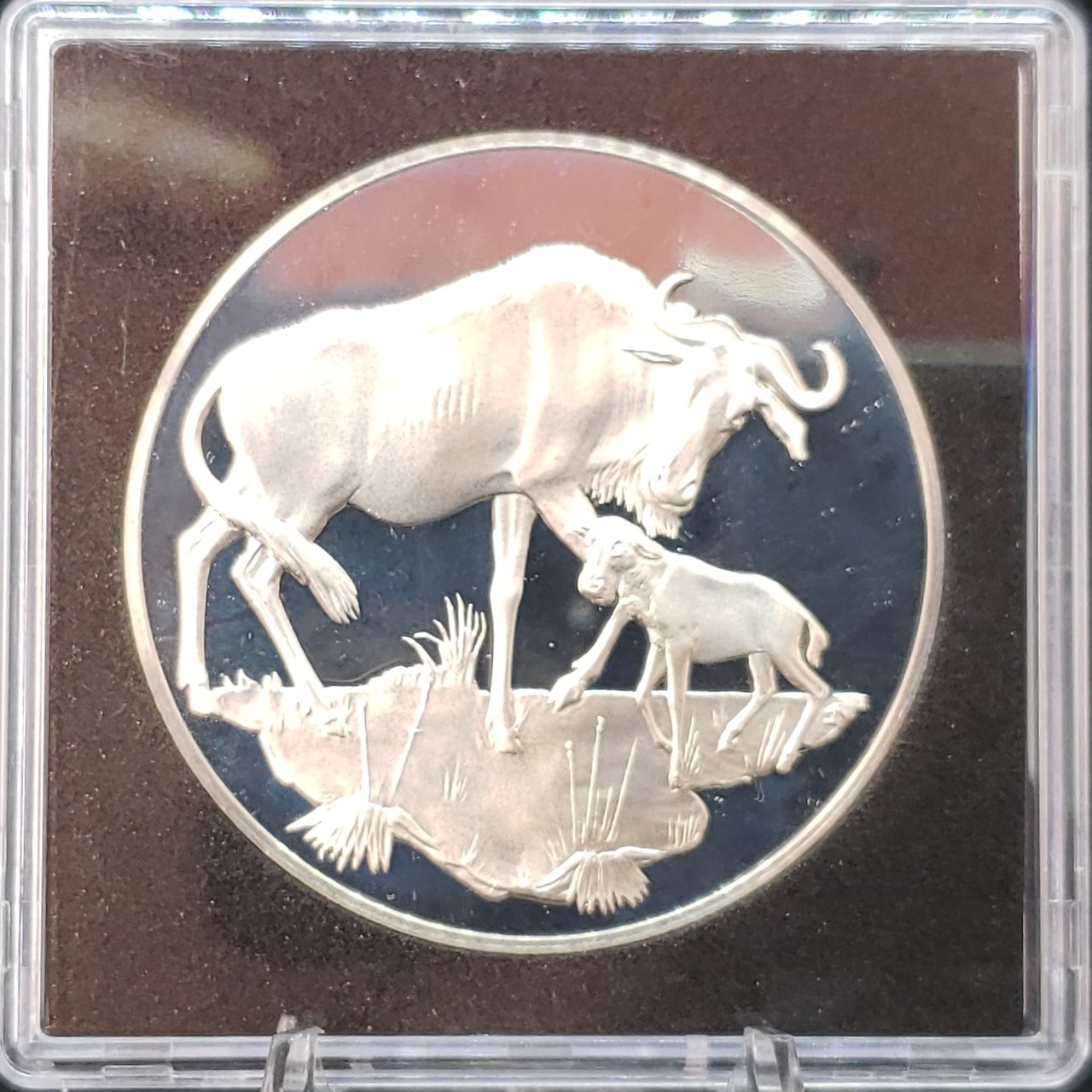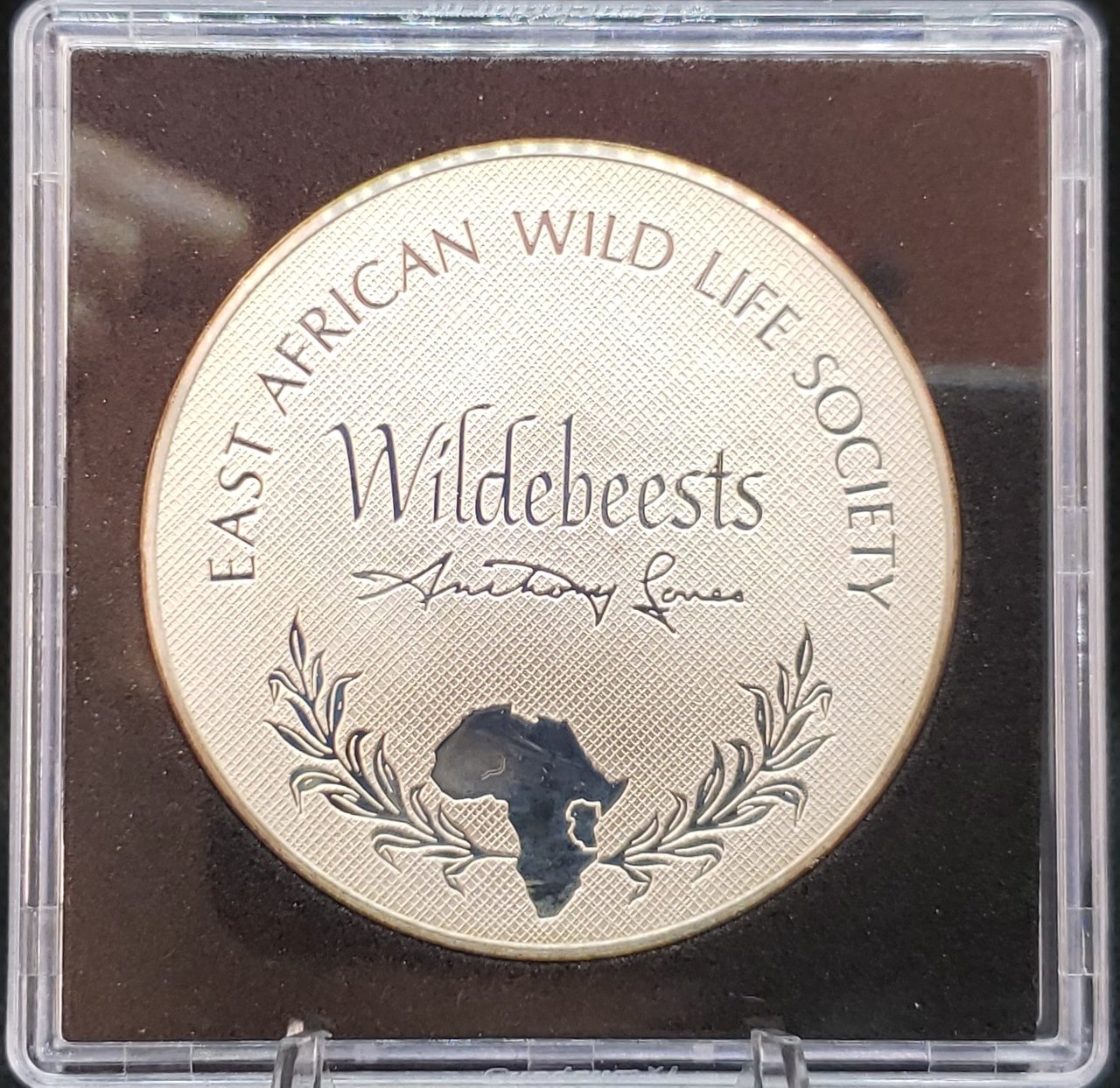 Thank you for reading. Please comment, upvote, resteem and advise me.