In 1878 Congress passed the Bland-Allison Act. The Act required the U.S. government to purchase large quantities of silver and turn it into silver dollars. Named after its designer, United States Mint Assistant Engraver George T. Morgan, the Morgan dollar is one of the most popular of all American coins. It's large size, abundant supply, and pleasing appearance make it both affordable and desirable.
Morgan Dollars were struck without interruption from 1878 to1904, then again in 1921. U.S. Mints that produced Morgan Dollars include Philadelphia, New Orleans, San Francisco, Denver, and Carson City.
It weights 26.73g with 90% silver purity.
I am basically a commemorative collector but I have a few Morgan and Peace dollars, slabbed and not slabbed and I will show you some of them.
This is the 1879-S Morgan dollar, slabbed by ANACS, the oldest third-party grading service for coins.
The San Francisco Mint issued a total of 9,110,000 units and ANACS graded 1,734 as MS-65, with 231 graded above. ANACS has graded 10,820 coins in mint state until today (11/12/2019).
The 1879-S Morgan dollar is very common and, in fact, is one of the most common of all Morgan dollars.
This coin has a slight golden tone.
The obverse depicts a profile portrait representing Liberty.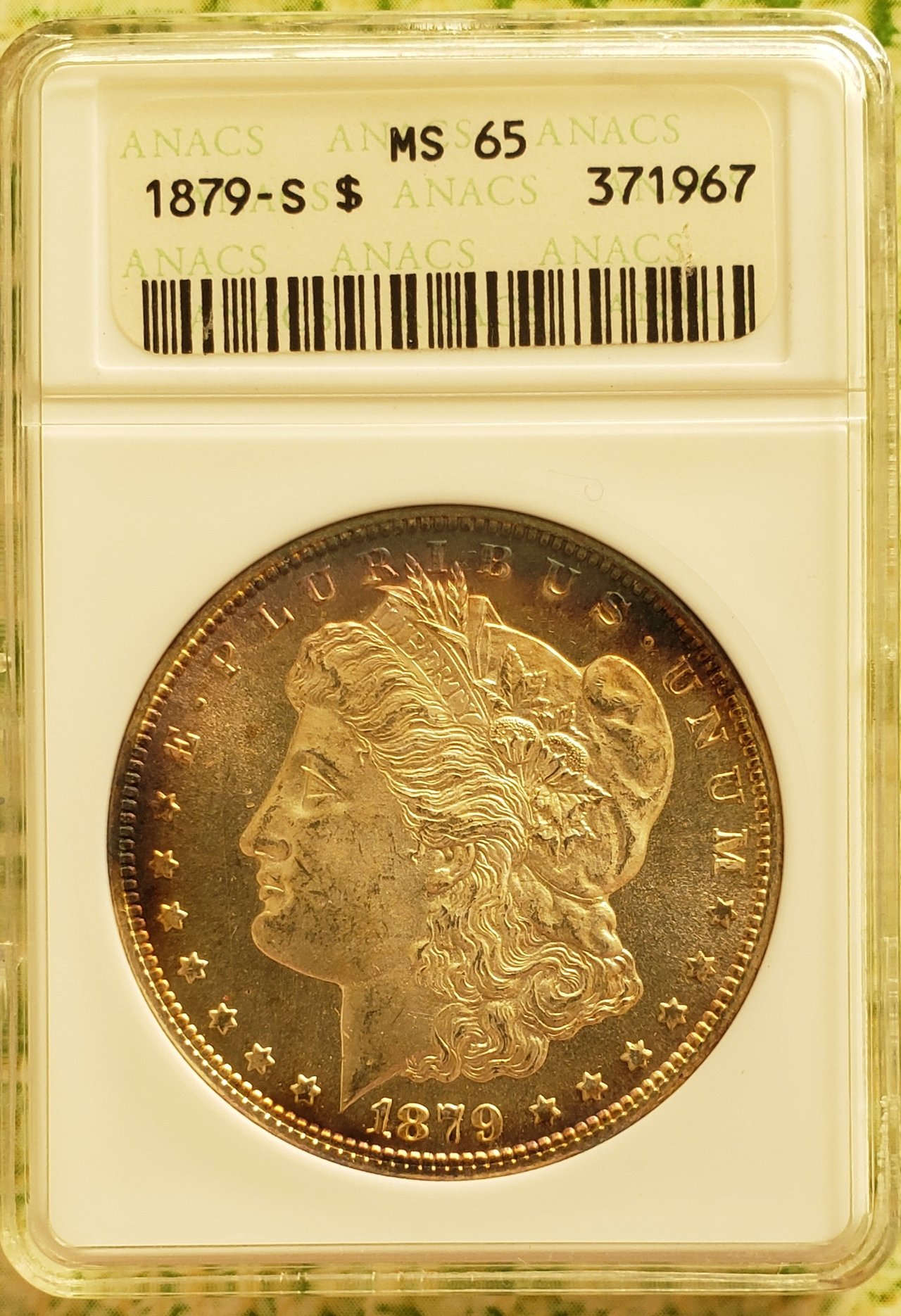 The reverse depicts an eagle with wings outstretched. The mint mark (S) appears on the reverse above the "o" in "Dollar".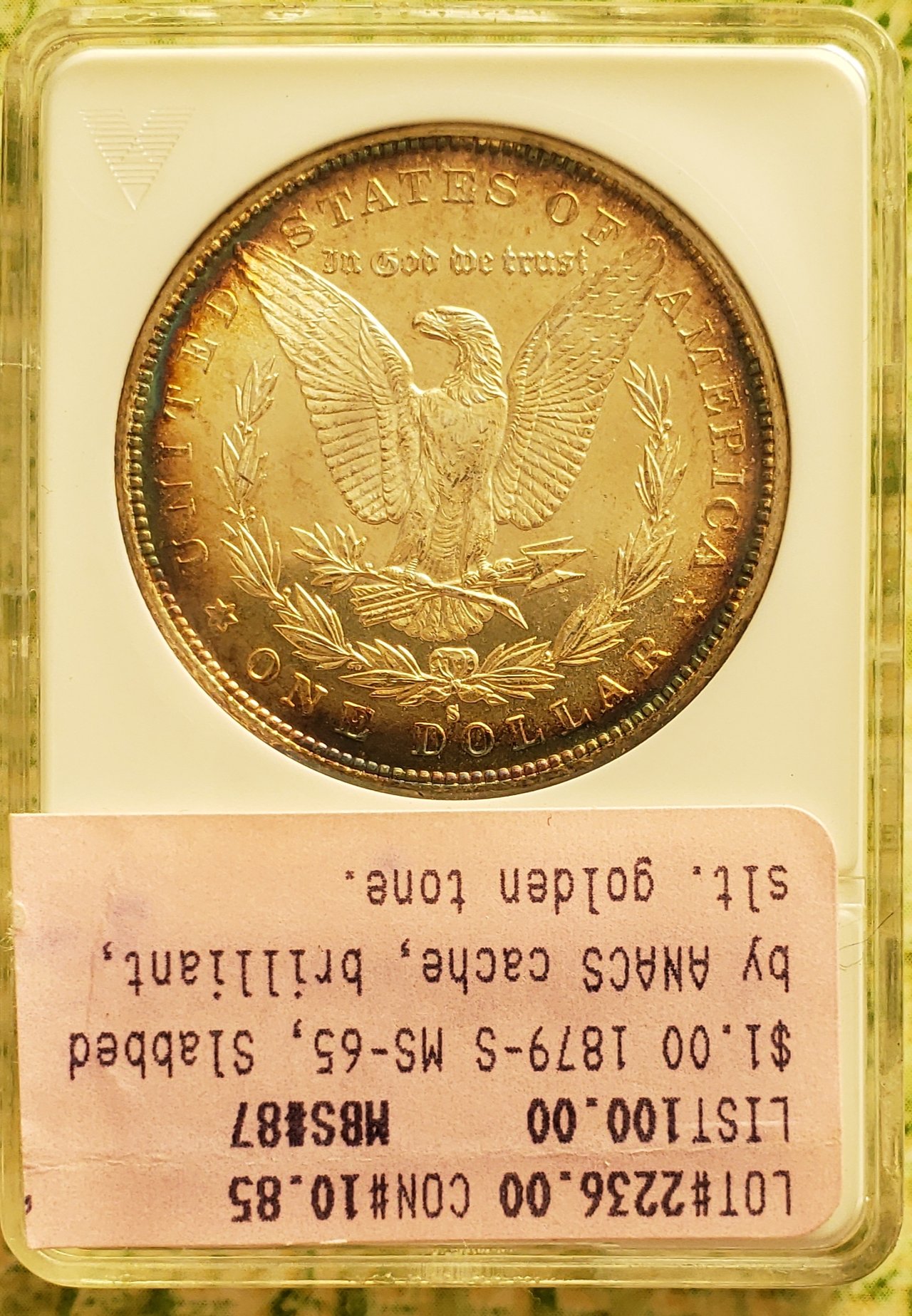 Thank you for reading. Please comment, upvote, resteem and advise me.