Today we will continue a long series showing unslabbed Morgan Dollars.
This series is dedicated to my #ssg-community friend @silverd510, a real expert in this field.
PCGS, the first coin grading and authentication service, started slabbing coins in 1986.
Those coins were bought since the late seventies to the late eighties, and the dealers attributed the grades to them.
I bought them from three big and highly regarded dealers at the time. Unfortunately they do not exist any more. Things change in forty years...
These dealers were very strict when grading, so if I send these coins to be graded and slabbed maybe I will receive higher grades. Who knows...
I will show them in the order they were minted.
This is the MS-65 1884-O Morgan Dollar. It was bought at NERCA (New England Rare Coins Auctions).
It weights 26.73g with 90% silver purity.
9,730,000 units were minted in New Orleans in 1884.
Many of those survived in uncirculated condition in Treasury vaults. Due to the survival of many examples in original bags, this issue is quite common in mint state through gem. However, weak strikes were a common issue at the New Orleans Mint, so this issue is much harder to find in MS66 than one might expect.
Just to have an idea of rarity about this coin's grade, from a total of 231,277 1884-O coins in mint state, NGC graded 20,846 as MS-65, with 2,366 graded higher, until today (12/14/2019).
The NGC MS-65 price is around $140.00.
It has a slight golden tone and the strike is sharp. One more to be sent to grading.
The reverse depicts an eagle with wings outstretched. The mint mark always appears on the reverse above the "o" in "Dollar", except those minted in Philadelphia, that have no mint mark.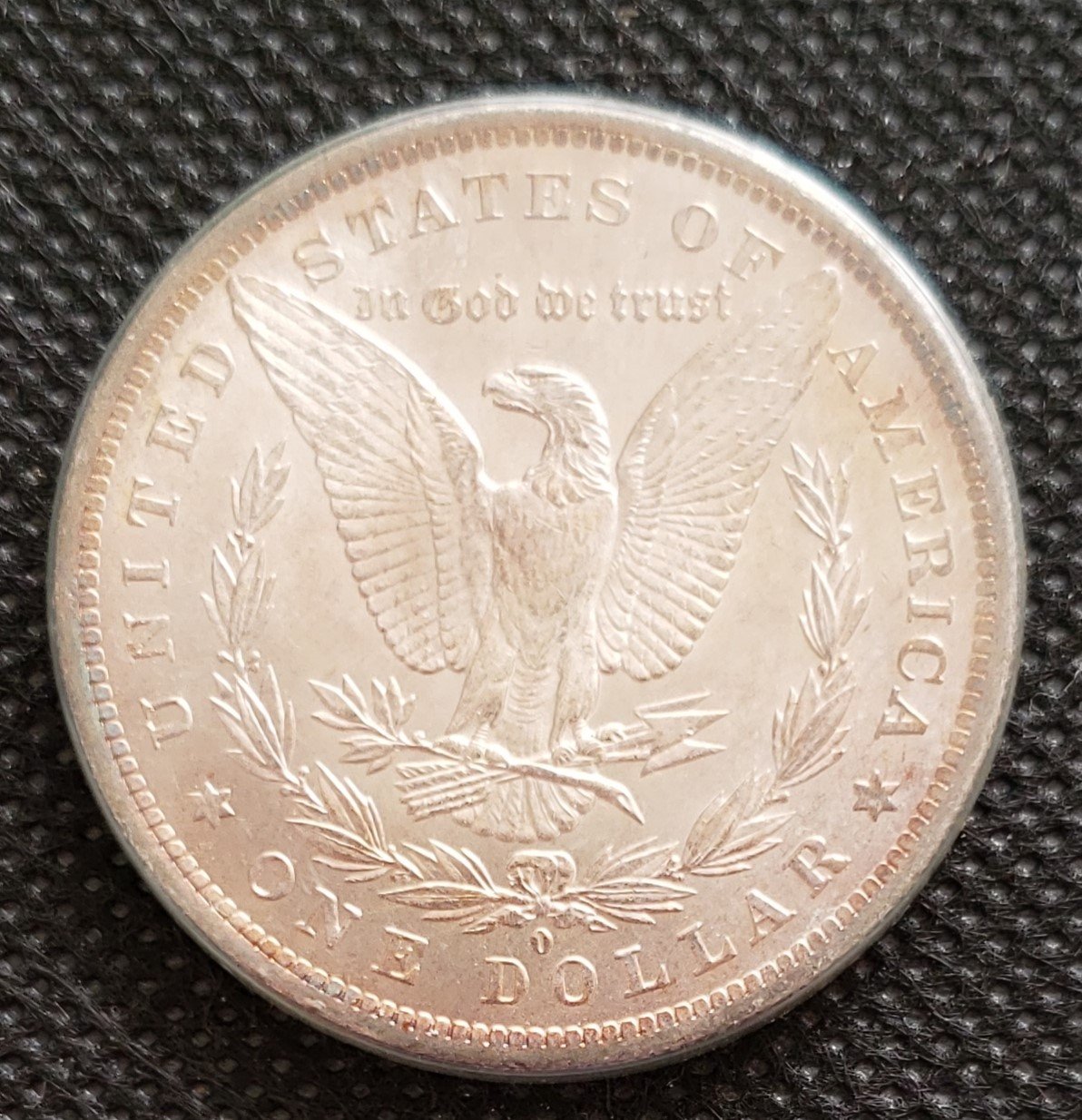 The obverse depicts a profile portrait representing Liberty.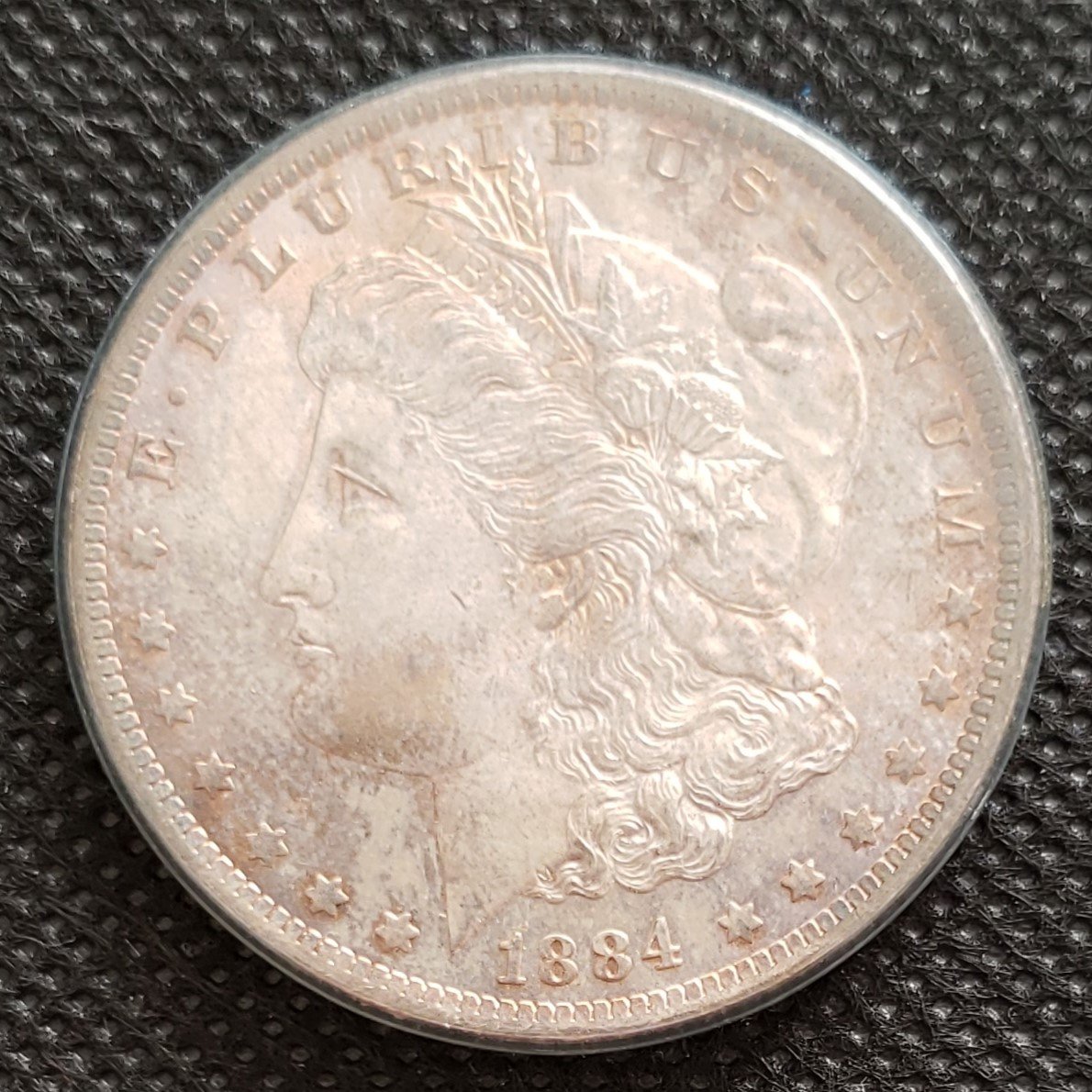 Thank you for reading. Please comment, upvote, resteem and advise me.