Session of pro kabbadi is now over.
Bengal won the first ever title in pro kabbadi.

But any way both the team played well. In fact in first 15 minutes Delhi had the 7 points advantage.
But Bengal really showed an all doing performance to win the title
Here is the score card.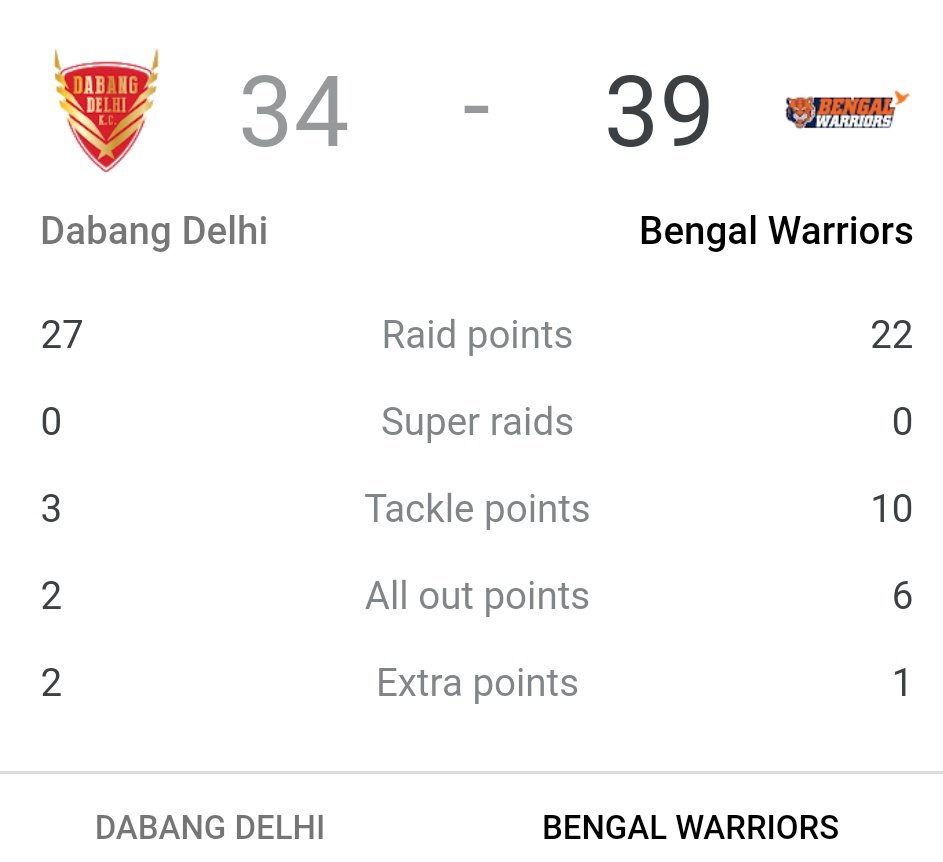 Bengal got 6 points from all-out, that was the booster for then to get the lead.
Thank you for reading, Bengal once again congratulations.