A week ago or so I posted a trade on chainlink as it looked ready to bounce after digesting the prior up move. Well, that proved to be true it just took a bit longer than expected.
Making a leg higher?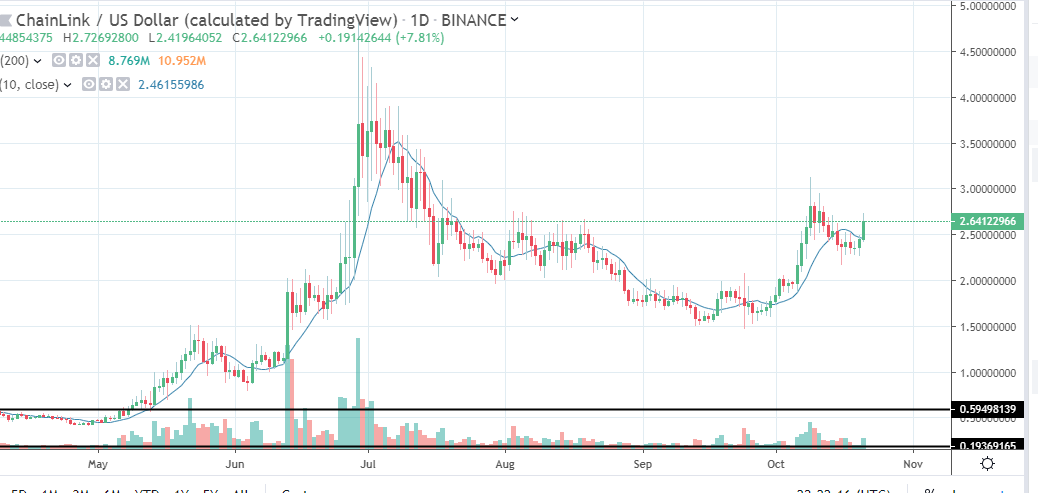 That is a nice higher low chainlink put in. It dipped a bit lower than the 2.45 level I was hoping it would hold before moving higher though, which stopped me out of the trade.
Either way the chart action looks good and the upside target is the prior high of $3.
The bottom that was just formed is the new downside target that needs to be held for price action to remain bullish to neutral.