The price of bitcoin is oversold, let me lead with that. I'd still be surprised if we don't see some kind of relief bounce even if it's short-lived.
Failed to Hold 7400-7600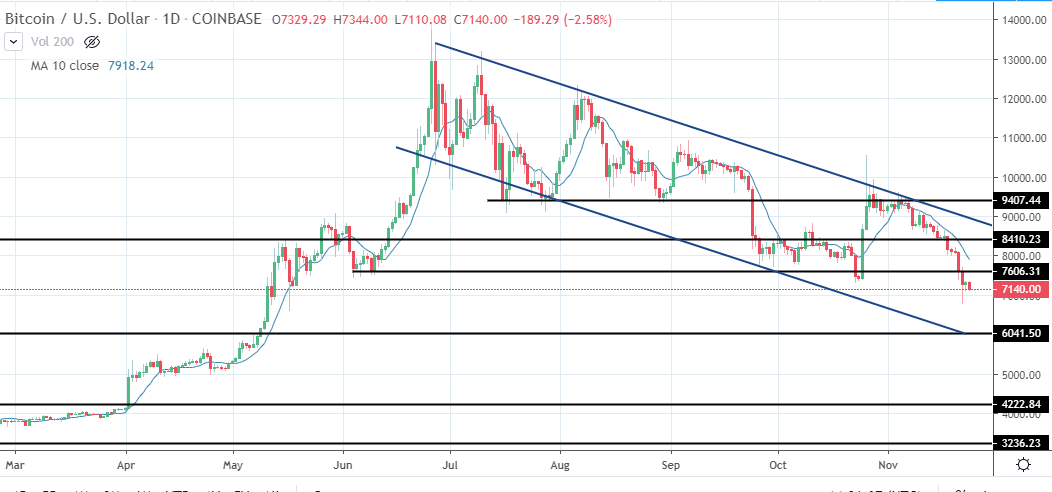 With price closing below the support level and clearly in the midst of a descending channel the downside risk on BTC is to 6k.
We received a reversal candle yesterday after the hard price drop but buyers have failed to do more than just stop the downward slide.
A bounce to test the broken support upward to 7,600 is certainly feasible, what is bad about that is it would just be a confirmation of the level failing if that occurred.
Basically we need price to get above 7,600 for the price action to swing from bearish. As of right now I'm sitting on the sideline (holding my long-term position) waiting to add near 6k or wait until price action shows me signs of a bottom.
My personal opinion of course. Trade and invest based on your own whims.