Afternoon everyone....


Anyone that follows my post knows that I'm not much if at all a generic silver guy. I started off as a hardcore coin collector. After being forced to sell my entire collection years back, when I decided to start again I took more of a hybrid approach.
The approach was to collect what I liked and could afford, but also stack for weight as well. Both of these approaches had a caveat to them. I could not afford the coins that I once owned as the prices had more then quadrupled in value. I also could not just buy silver to have silver. I like the vintage stuff or stuff from great producing mints such as Scottsdale, Geiger or hand poured silver.
I'm also not a huge fan of one ounce rounds or bars. They take up too much time keeping them organized. I love 100 gram bars, five ounce bars and ten ounce bars.
The only reason I buy generic is to trade with or to send to friends that pour silver art.
Well here is a bunch of generic rounds that I came across recently. They have been sent to Ray in exchange for some Toxic Pours.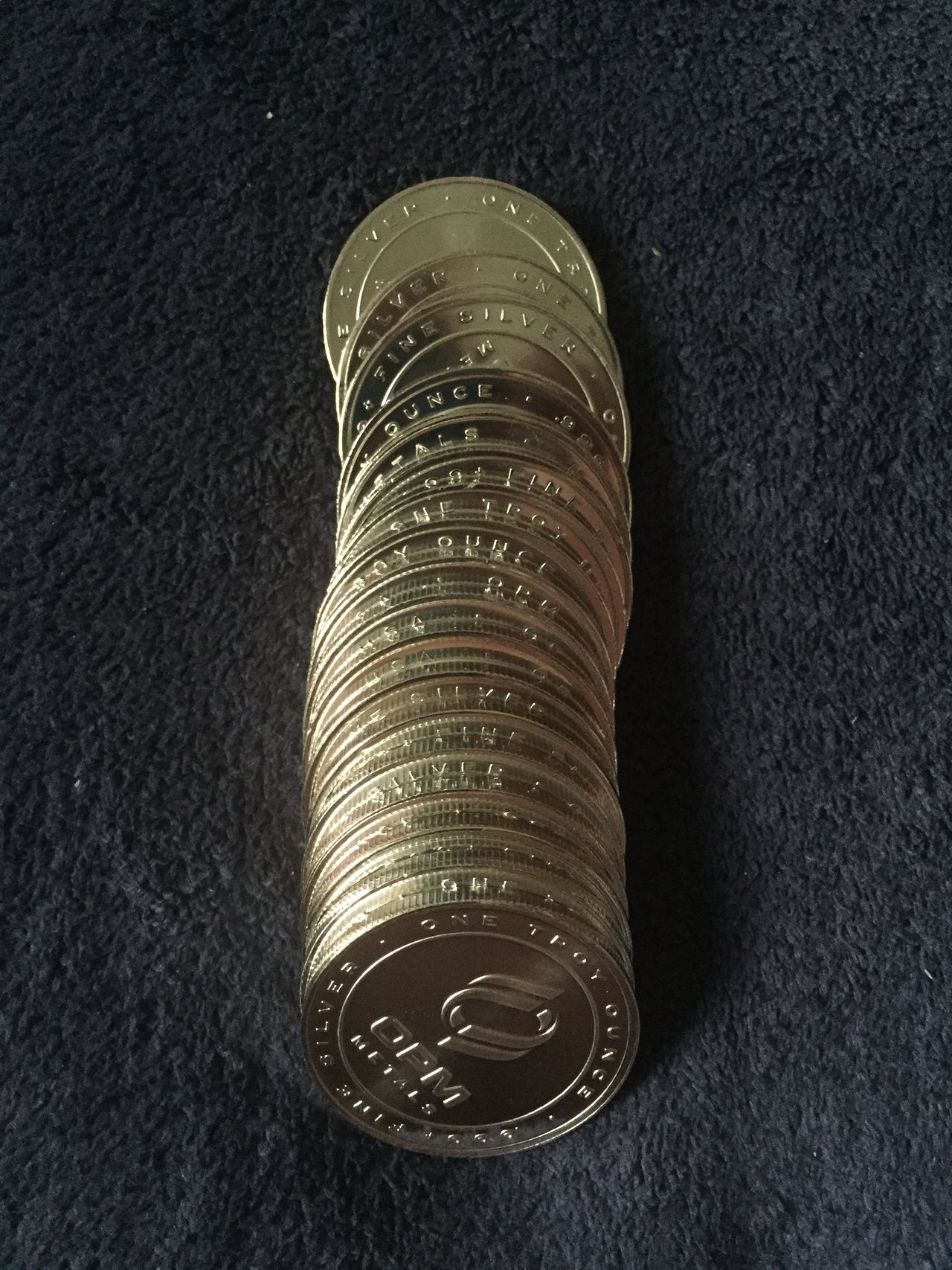 Bye Bye generic....