Morning everyone....


Last week I visited a local Aboratorium for a nature walk. Unfortunately my phone crapped out about 20 minutes in so I only had a handful of pictures of my walk.
So early this morning I went back to the Aboratorium with my phone and a charger to ensure my phone stayed alive.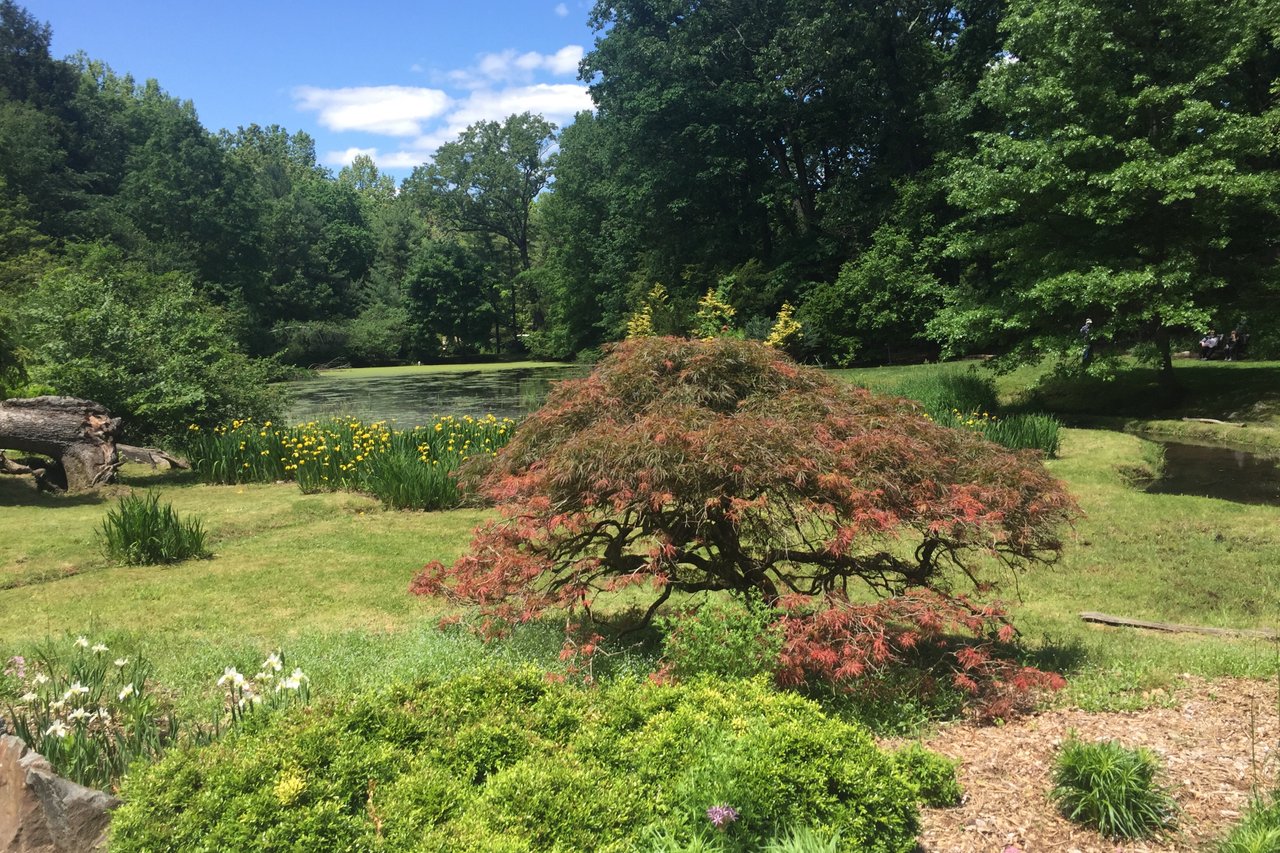 This was an extremely good morning for wildlife, and you are in for a visual treat.


As I crossed a small bridge over a brook with a small waterfall........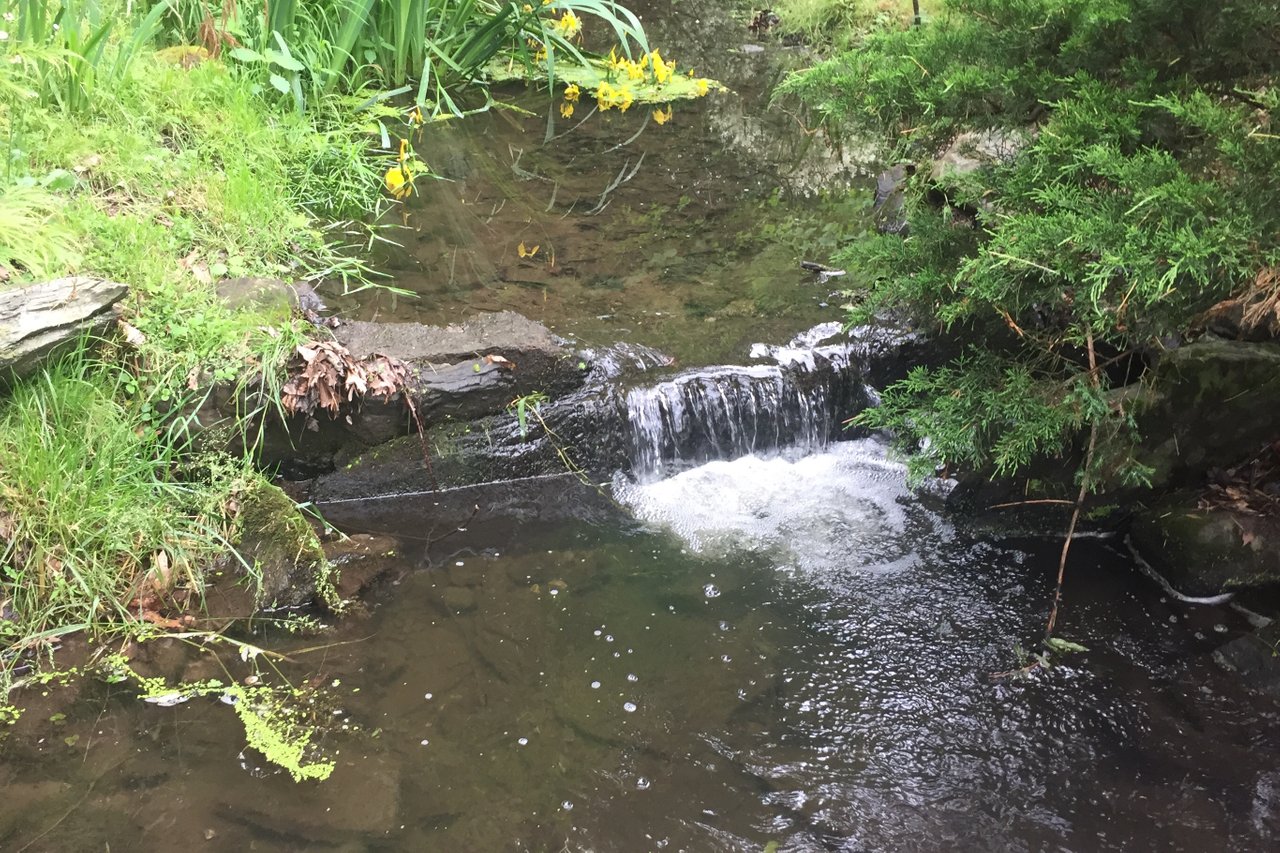 I saw an extremely small baby deer in the brook eating along the banks. I didn't want to startle the deer so I walked back to the bridge to see if I could get a few pictures.
I thought all I was going to get was this first picture before the deer got scared off.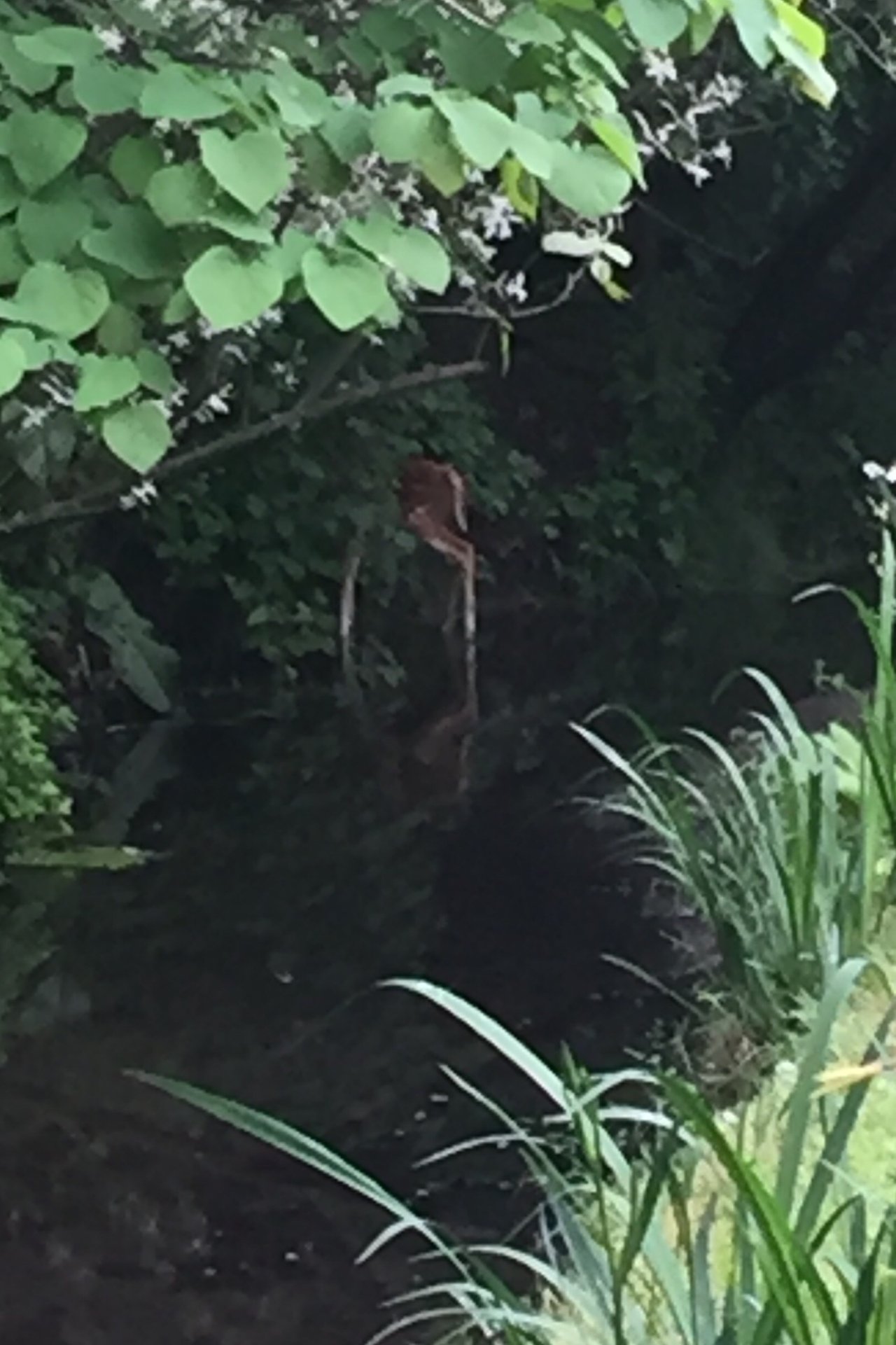 But instead...........

The baby deer decided he wasn't scared of me at all and started walking up the brook towards me. There was no mother deer anywhere in sight either. As you will see from the pictures the deer was very close.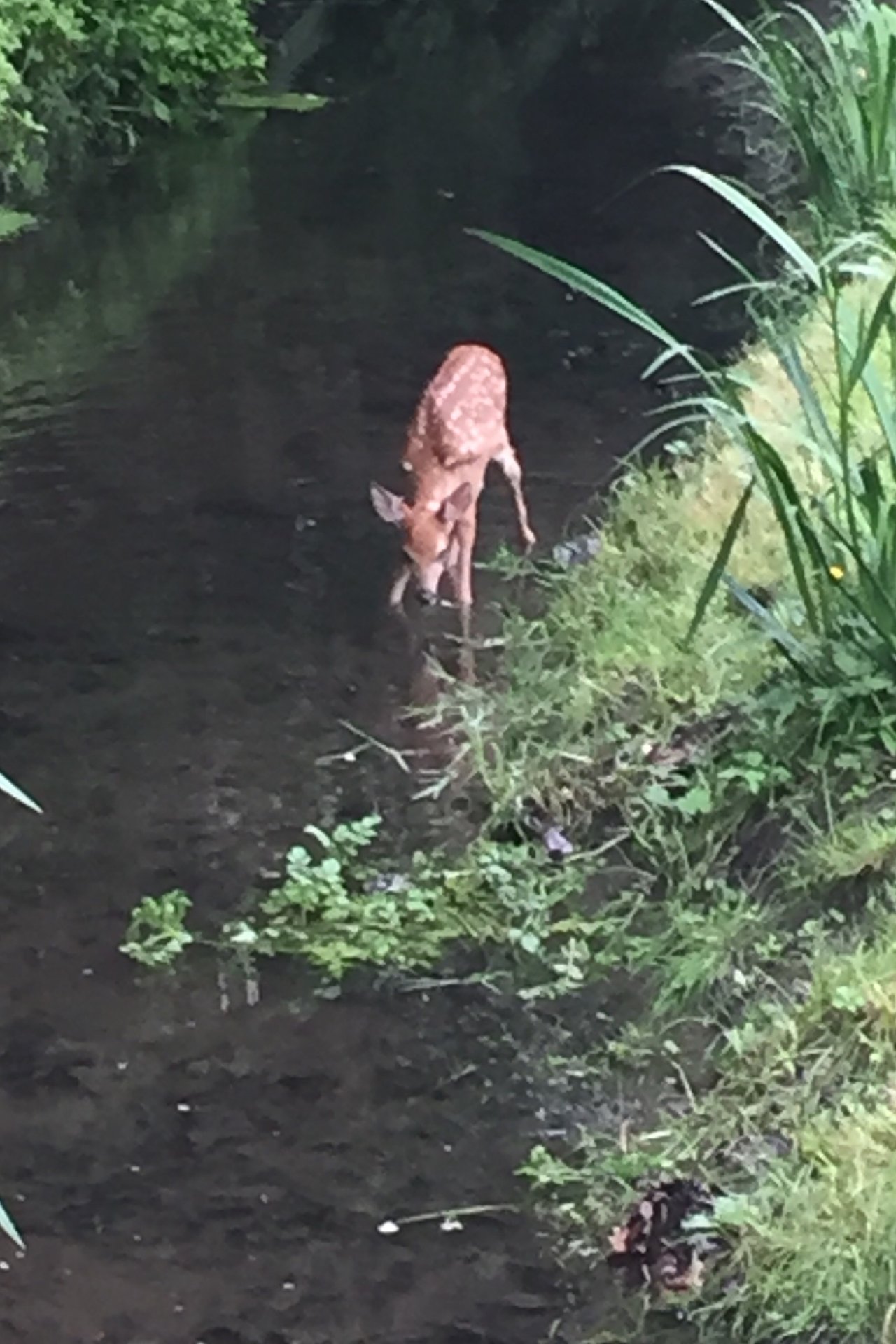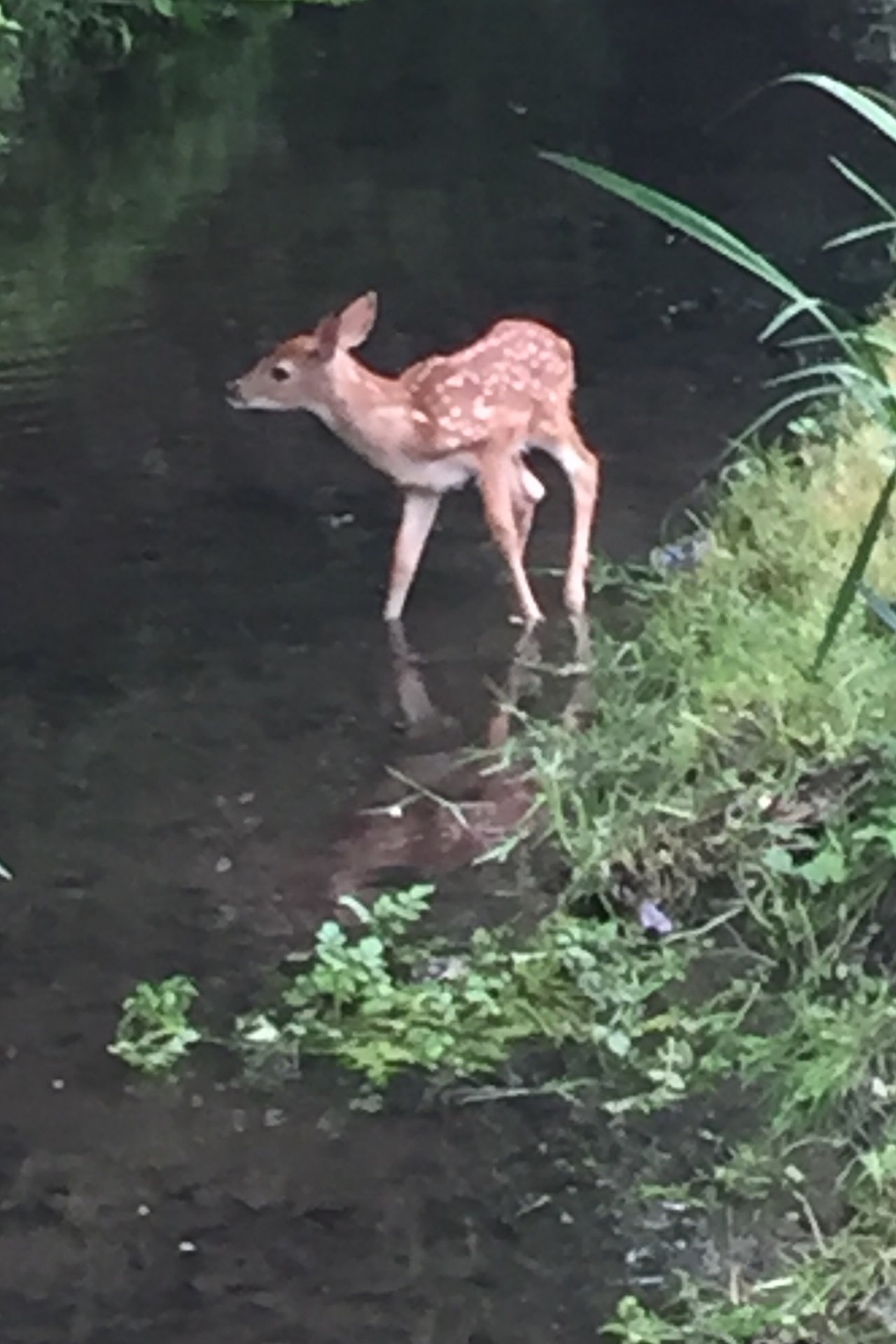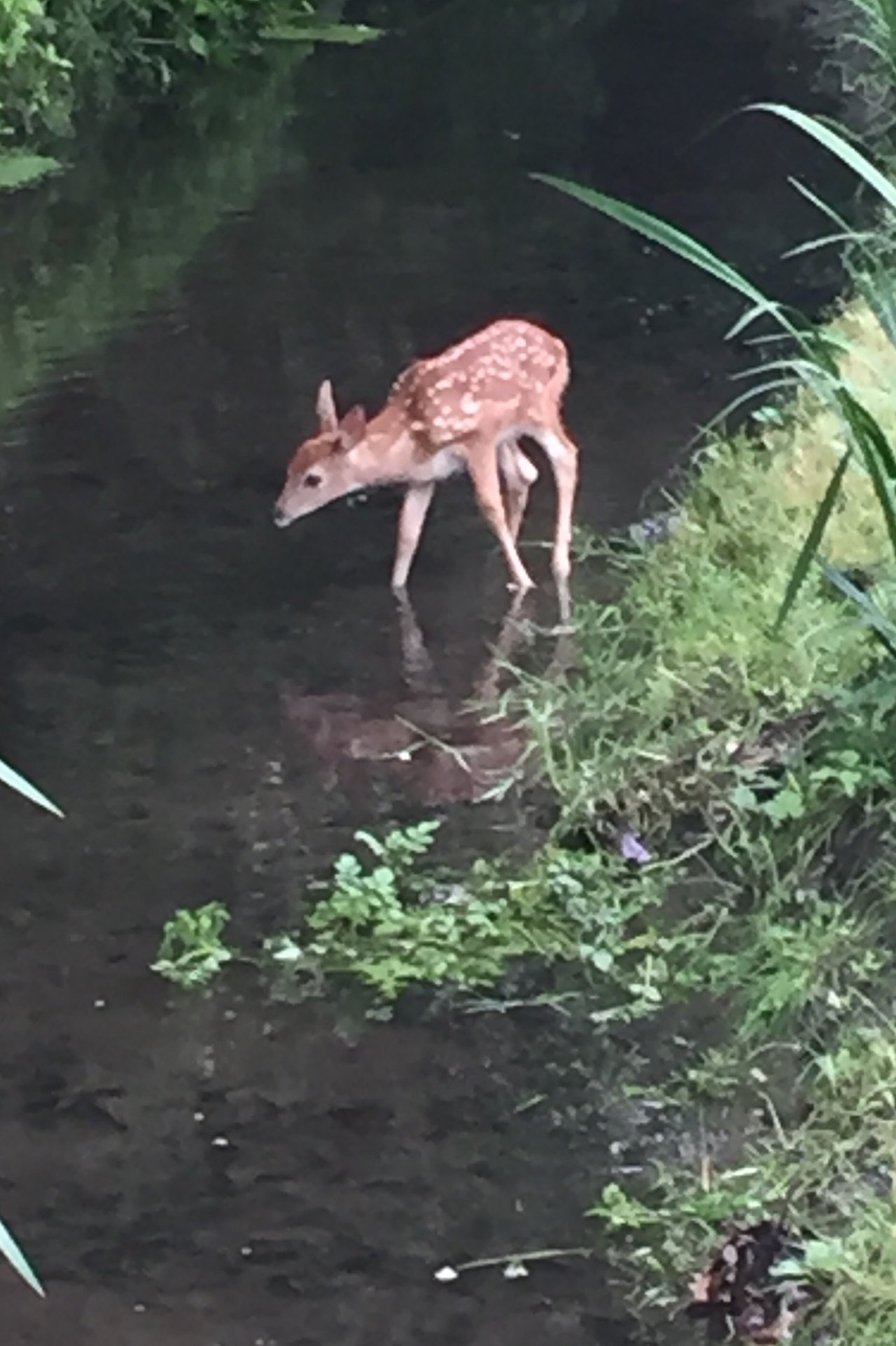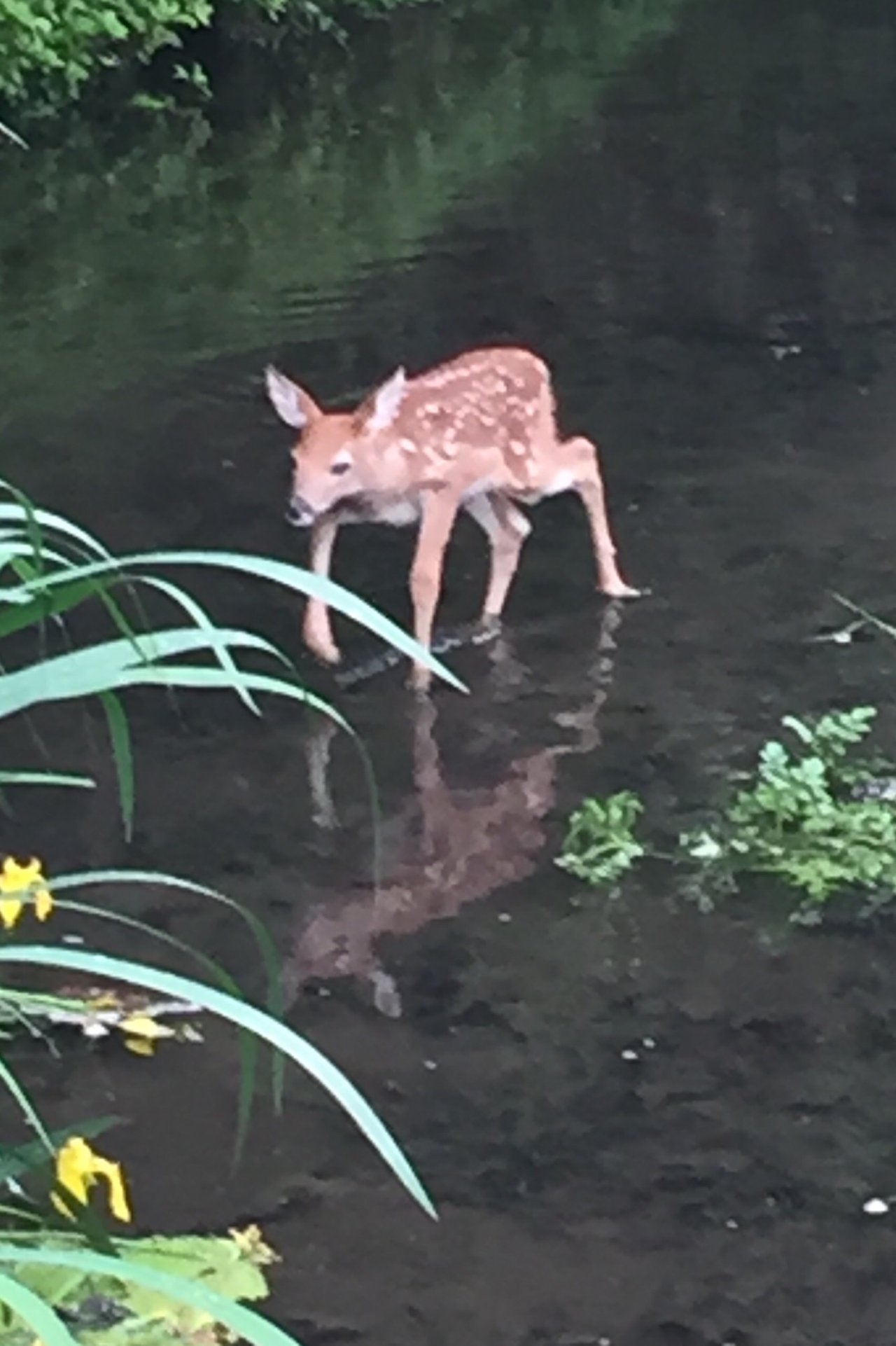 Then........


With the baby deer roughly five feet away from me, a lady started walking up with a dog and the deer took off........
But that's not the end of the scenic morning walk.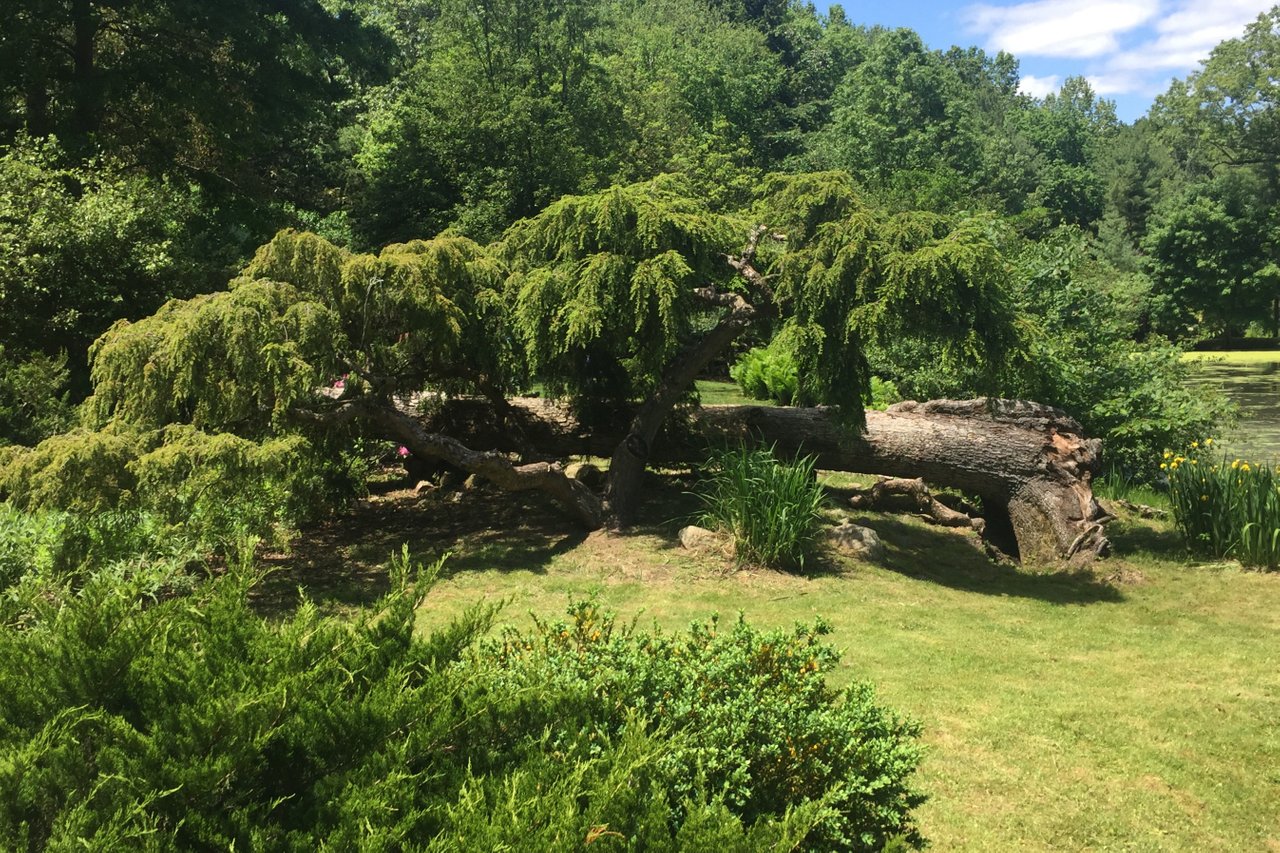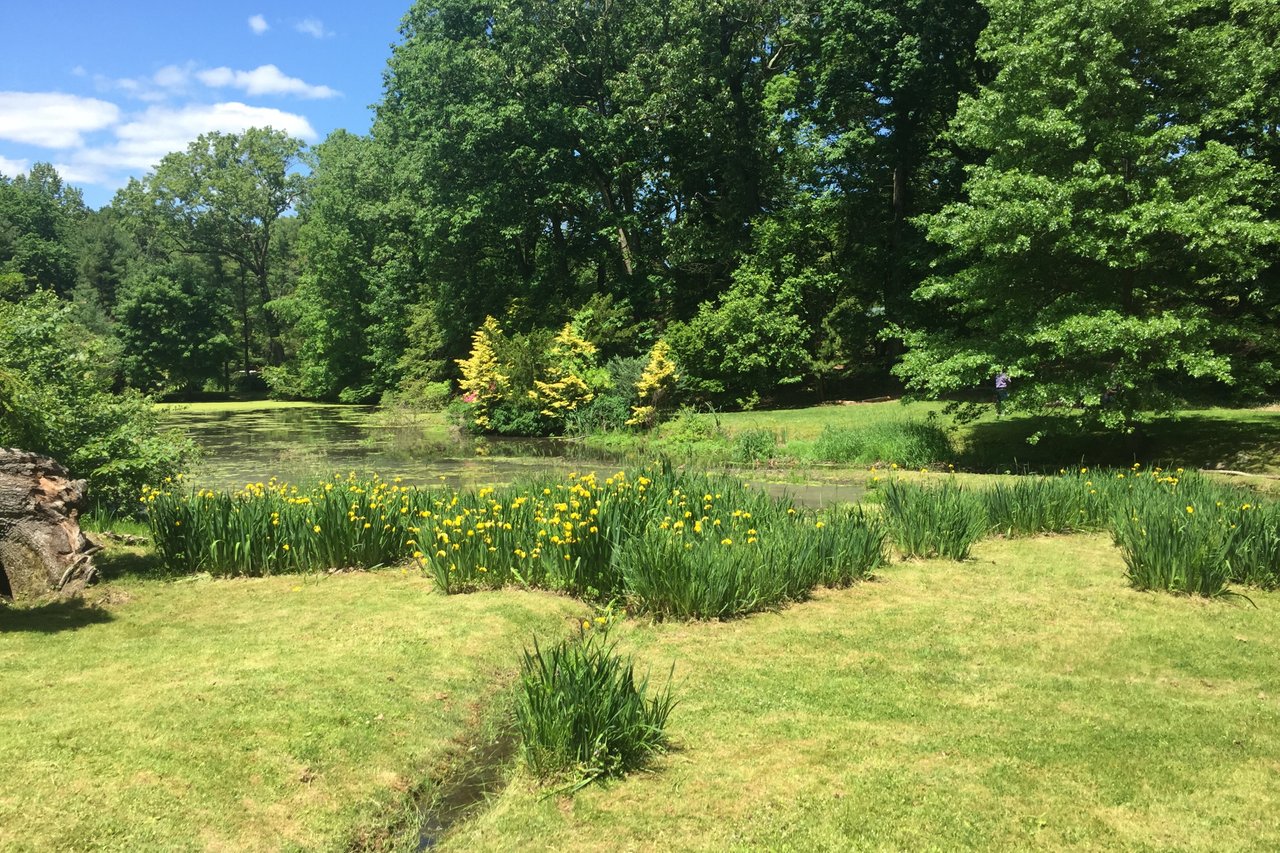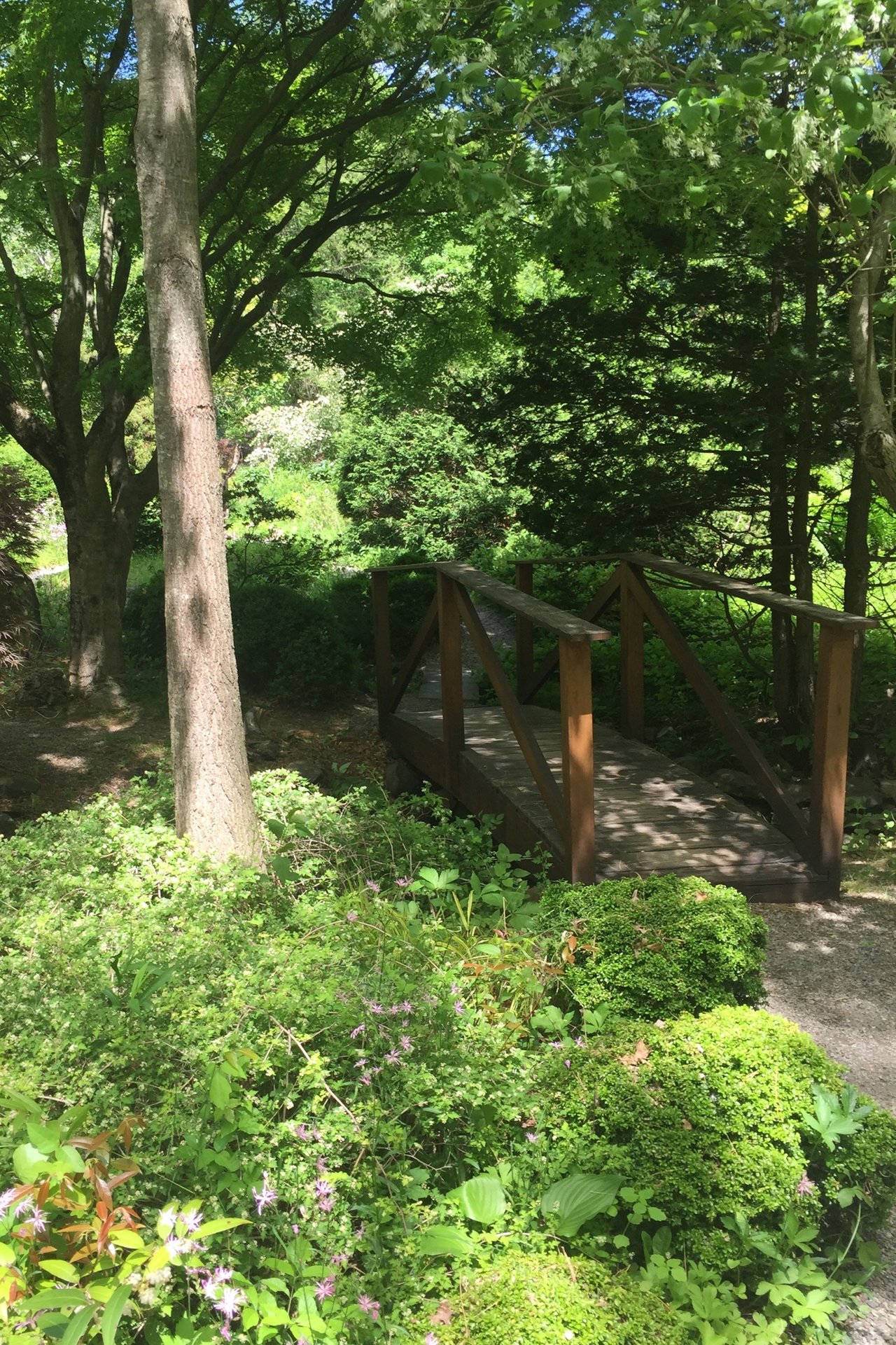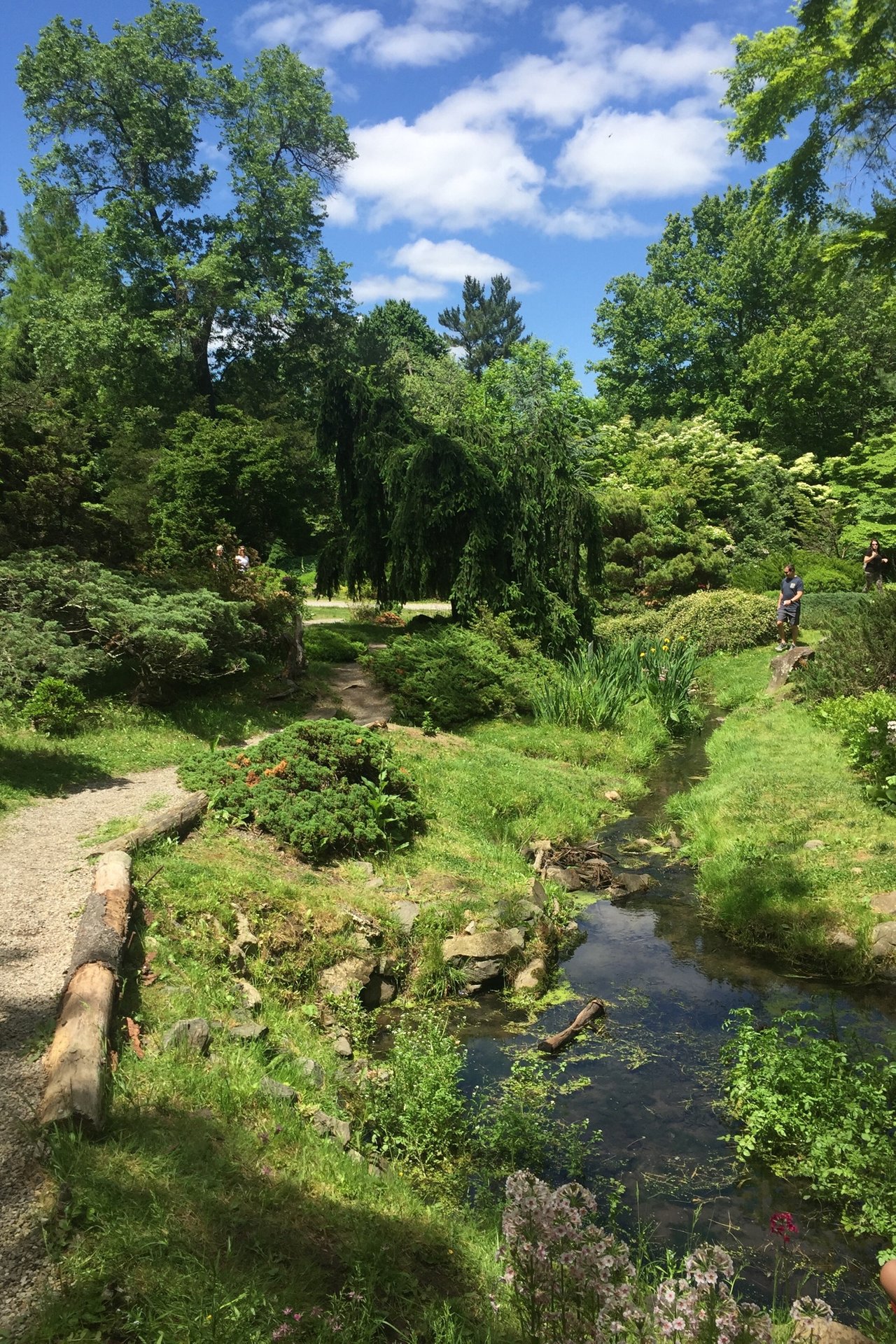 Just as I rounded the corner of the property heading towards my truck, I came across this monster.......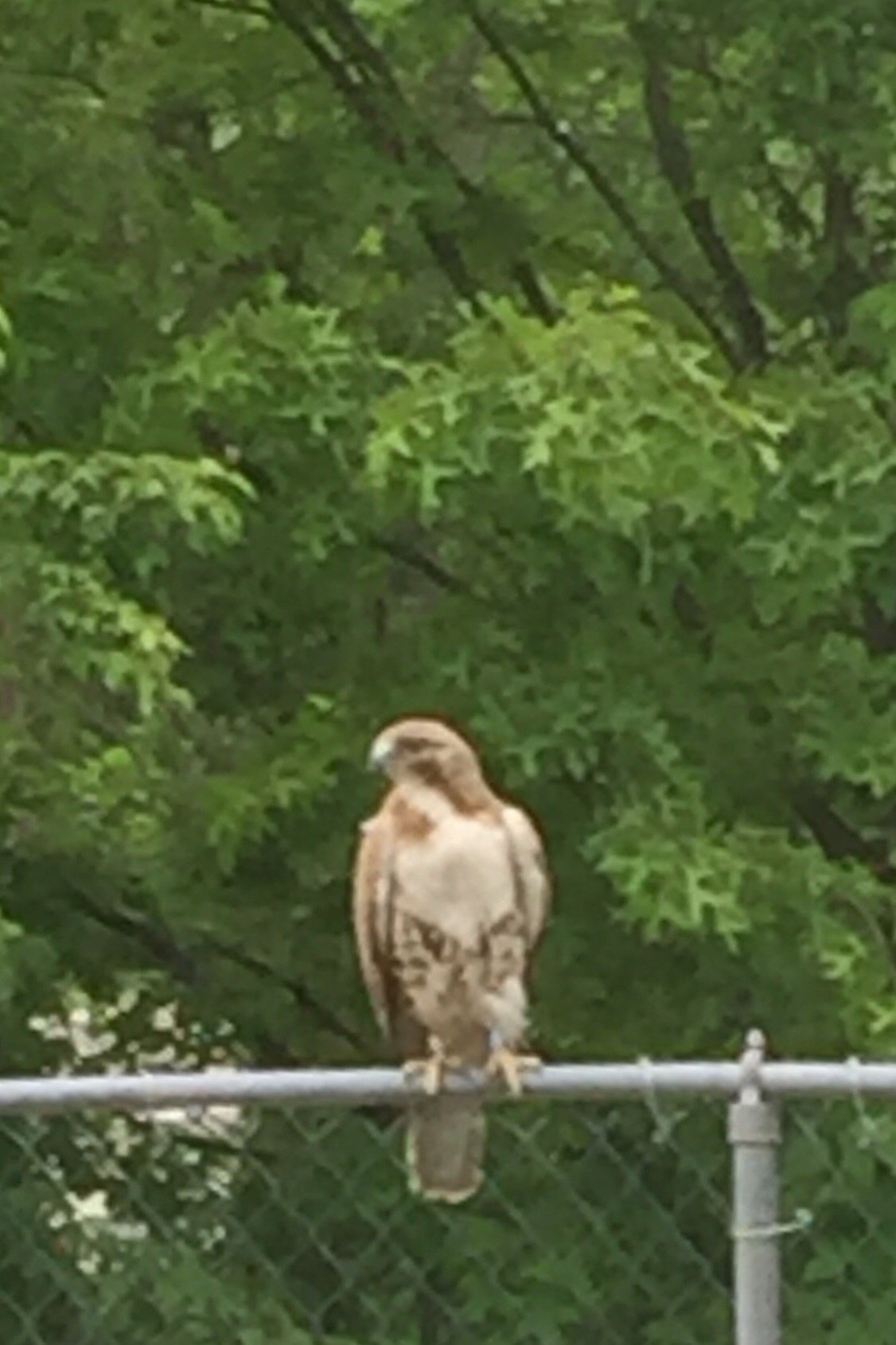 It's a falcon, and he might look small in the picture, but let me assure you that he was standing roughly two feet tall. I was lucky to get this picture before he took off. His wing span was atleast seven feet in total.
I hope you enjoyed this mornings nature and wildlife walk with me.....
Thanks for stopping by......
Have a GREAT DAY