Guys, today I'm going to share with you with exciting possibility that proposes xrp coin. From my point of view, it' going explode pretty soon. And here is why: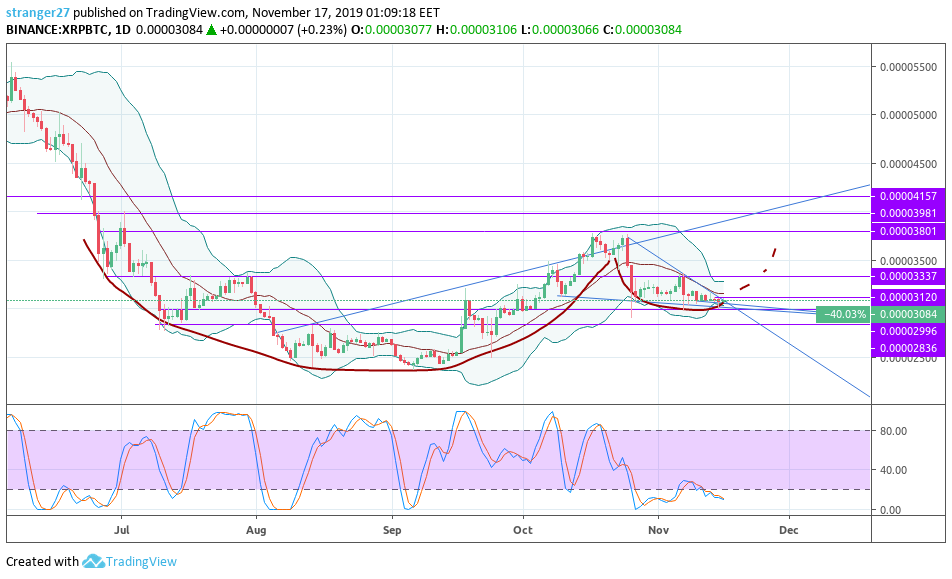 At the daily chart it is likely that a pattern "cup and handle" is forming. If you do not know how to trade it and where is the target, take a look at this picture:
And now I'm going to tell you why do I think the price is going to form "handle" that is not ready yet.
If we look at the 4hr chart, we can see this :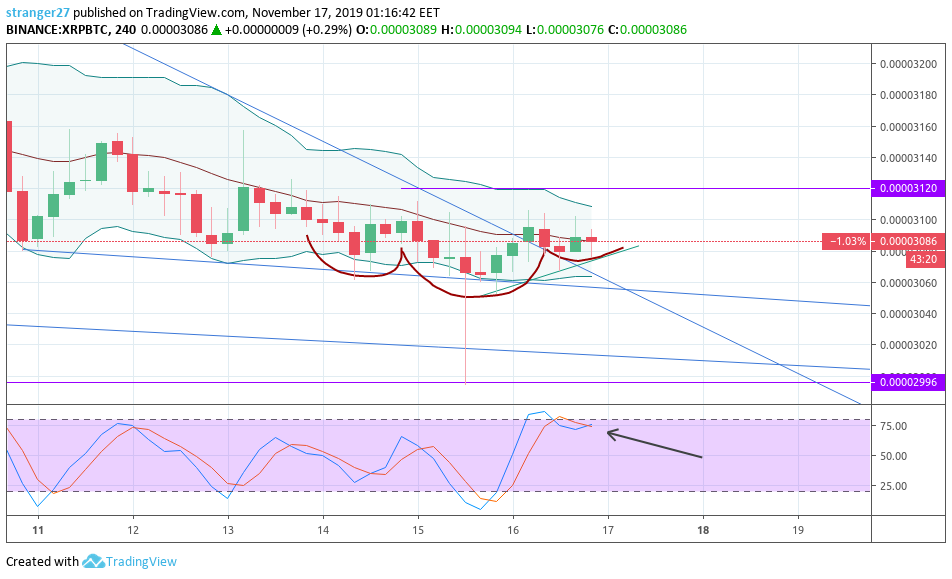 Yes, inverted Head and Shoulders pattern, that is bullish signal plus stochastic tells us it is good time to buy. Also, the falling wedge is broken and successfully retested!
Using Elliot Waves theory, I think we are the end of 4th wave and 5th, upcoming wave will finish that "handle" for a cup, I told at tthe beginning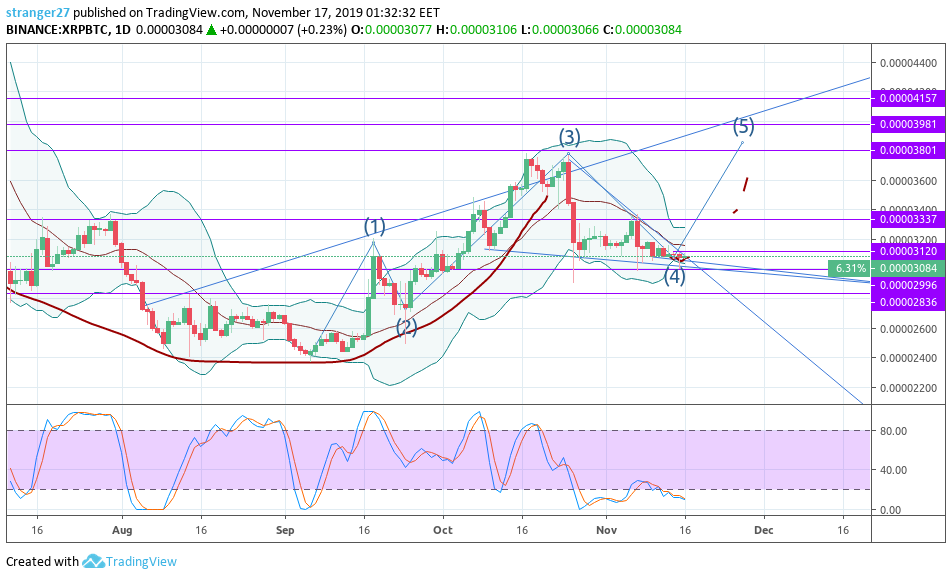 Have a nice profit!