@aggroed started talking about sinks a few months back. Basically, he was saying that projects need a use case for their tokens. There has to be a reason for individuals to hold it. Without that, a token on its own really is not going to carry much value.
This makes sense since value is usually given to something that delivers it.
We have a lot of ideas floating around about the value of STEEM and what is its use case. Many are looking at the situation trying to come up with ways to increase this. There are a lot of good ideas, many which could be helpful.
However, I think it is all window dressing as they say. There is a reason I am so optimistic about Steem going forward. While I tend to ignore the message delivered by markets when it comes to technology, I feel the value will eventually be reflected there also.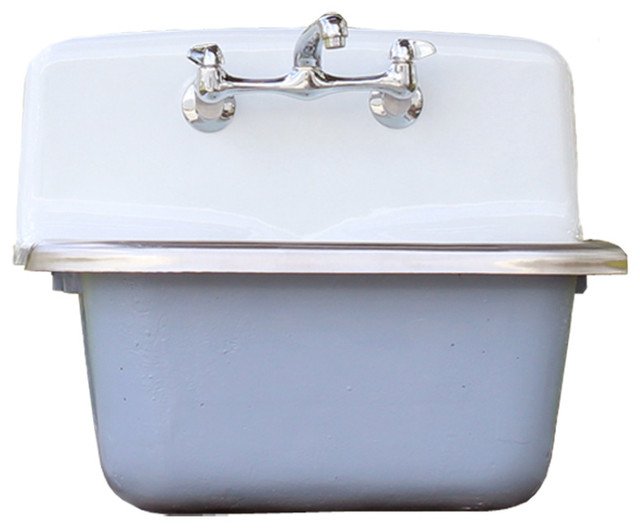 Source
My view is that STEEM will have one of the deepest sinks of any token out there. There are two use cases which are going to make STEEM very rare. This seems odd when there are over 100M tokens in liquid form off chain.
However, when we look at what STEEM will buy, we get the answer.
Notice I am using the future tense with this. Much of this will not happen until the next hard fork. I believe that is the true game changer for Steem.
So let us look at what STEEM will buy.
Resource Credits
Most of the industry is fighting an onboarding problem. Steem is no different there. Until this is addressed, growth will remain very slow.
The Resource Credit Pool looks like a solution that could really help to alleviate this issue. By having the ability for people to toss their unused RCs onto the market, others can use that to operate. Resource Credits quantify all activity on Steem. Everything from an upvote to the setting up of an account is contained under this system.
Resource Credits are tied to Steem Power. This translates into more RC when one powers up.
Providing a system which will allow more accounts to be opened up is a very big deal. What is a major variable is the fact that this ability will be given to the applications. This helps since there can be a direct payout for their marketing efforts.
One of the holdups, in my opinion, is the fact that applications cannot onboard large number of users. Even if their application did hit it big, few could take advantage of it the way things are presently. Signing up 500 or so users a day is not going to cut it as an ecosystem.
What this all means is that someone is going to have to provide the Steem Power to the pool. As things start to expand, applications are going to want more users. This means either they, or investors, will step up to fill the void. What this will stimulate is the buying of STEEM and powering it up. The Resource Credit pool could be another payoff for investing in STEEM.
Since we do not know the details of the Resource Credit pool, I am having to take some liberties with how many believe it will look when released.
If we use the baseline of 40 or 50 SP for someone who is going to be very active on the blockchain, we see that 100M SP doesn't go very far.
Which brings us to the second part of this.
Tokens
STEEM is going to be the pair for all tokens created using the SMT protocol. This is a point that I think people overlook yet it has enormous potential.
We got a glimpse of it with Steem-Engine. There is roughly half a million STEEM on that exchange backing the peg that was created. This is technically off chain although it is closely tied. STEEM appears on that exchange because anyone who wants to purchase a token needs to use STEEM (STEEMP).
Of course, the reverse is true. Anyone selling a token received the pegged STEEM.
When SMTs are introduced, we will see the same thing happen except it will be on the base layer. The internal exchange is going to pair every token created with STEEM. Hence, anyone who wants to add to their holdings of a SMT will need to use STEEM.
The value of being the pair for all the different tokens cannot be understated. This opens up a huge need for STEEM since, for the system to work effectively, liquidity needs to be provided. This can come from someone who buys a ton of STEEM, creates a bot, thus becoming a market maker similar to what the big banks do for Wall Street. It also could be the community holding STEEM to purchase the tokens it wants as they become available.
Either way, someone (or a lot of someones) is going to have to be feeding the system STEEM.
Steem-Engine swallowed up the equivalent of a large Orca without any growth on Steem. The number of accounts transacting is still similar to what it was at the beginning of the year. All the tribes are basically a categorizing of content meaning Steemians are being broken up into smaller groups.
I do not believe that will always be the case.
@pennsif wrote an article that really captured the idea of big thinking. He is not the only one to post something like this of late. As the optimism around Steem grows, along with the insight into what is taking place, minds are wandering to the possibilities.
Give this a read.
https://steempeak.com/steem/@pennsif/my-10-year-vision-for-steem-could-steem-become-the-wordpress-of-the-tokenized-world
He is not the first one I heard mention the idea of being the blockchain version of Wordpress.
Again, taking some liberties since they are not out, SMTs offer the potential to simplify the token creation process for Internet sites. Similar to a Wordpress website, it looks like the token process will be completed by just entering a few pieces of information. When a new token can be created in minutes, that holds enormous potential.
All this feeds back to STEEM. Thus far, all discussion is based upon marketing out to bring in new people. Under the SMT scenario, it is likely that only the website needs to be sold on the idea. The people are already there.
Every website has its followers. Some are minute with only a couple people visiting. Others, such as the mainstream information companies, have millions of visitors. What ones will be interested in SMTs remains to be seen. However, it is safe to say that tokenization will be part of their future if the transformation of the Internet many of us project does take place.
I am confident in saying that, at a minimum, a few decent sized ones will find their way onto Steem. This will help to deepen the two aspects of the sink I mentioned earlier.
Ultimately, Steem is not looking to create any web traffic. It is already there. At the same time, we are not looking to divert it. Instead, the massive explosion will take place simply by letting people do what they presently do. There is no need for one to change the bookmark in his or her browser.
The difference is that Steem will come to them. The instant a site puts up a token that is tied to Steem, it is part of the ecosystem even if the individuals do not know it.
Thus far, Steem has a little over 1.2M accounts. There are somewhere around 40K accounts transacting, equating to 15K-20K individual people. This is nothing in the online world.
Tokenizing a single website of decent size would instantly double these numbers. A website with 1.2M monthly visitors is still a rather small website. As I mentioned in the past, Seeking Alpha, which is not known to most, has 15M MAU.
Looking at @pennsif's idea, if 1% of that comes into being over the next decade, we are going to see massive growth. The numbers are simply too big to ignore. We have 3.5B users of the Internet today with an expected 3B more joining in the next 10 years. With 7B people online, how many need to be using Steem-based tokens for the sink to extend deeper than any of us imagined?
These ideas are only going to grow as things start to fall into place. The vision is starting to become a reality and, I believe, the next hard fork with the RC pool and SMTs will truly change the face of Steem.
It is hard to ignore the potential that is sitting there just waiting to be tapped into.
---
If you found this article informative, please give an upvote and resteem.