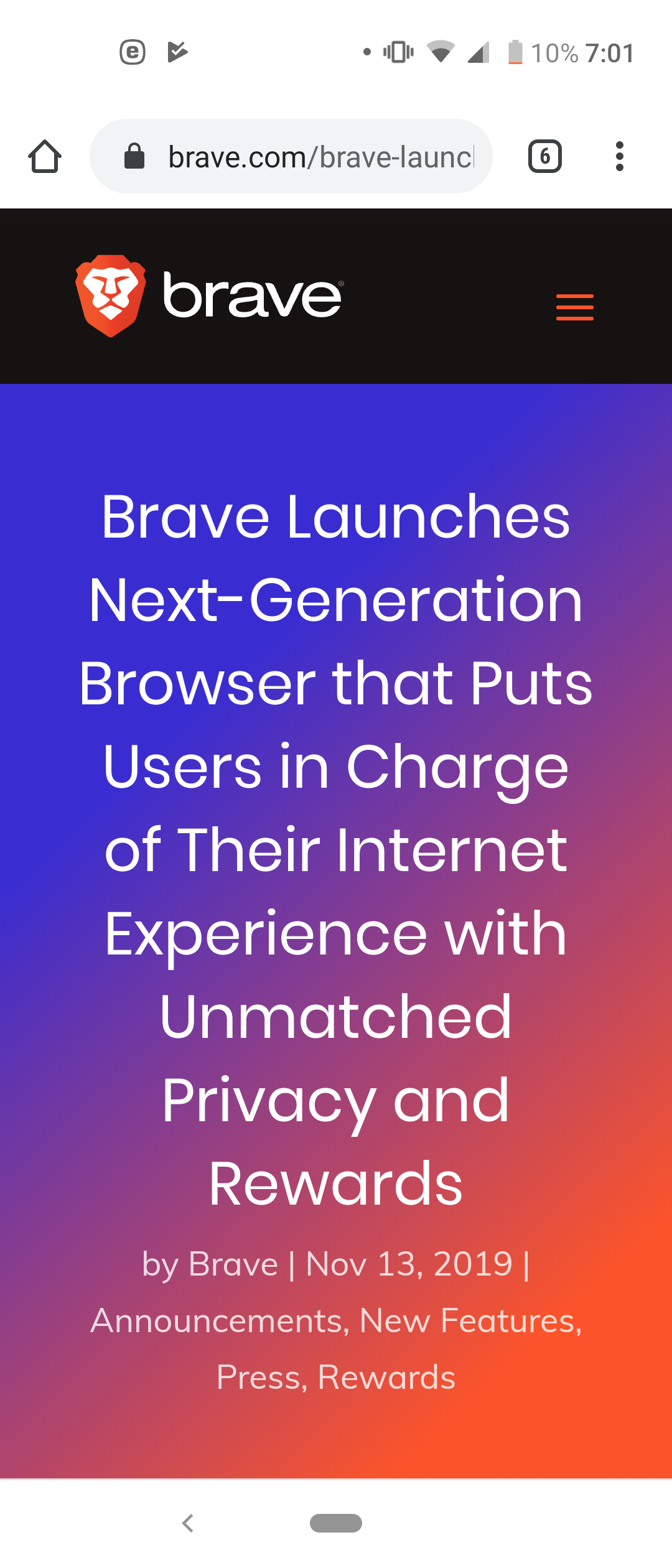 Big day for brave and BAT today, as finally Brave 1.0 has officially been released!
Furthermore, iOS Brave rewards have also been enabled and if I get it right , new iOS users get 15 coins for free for every fresh installation!
You can check the full announcement at:
https://brave.com/brave-launches-next-generation-browser/
I have been a huge fun of the project and am buying and swinging coins for over a year now. I can already feel a pump coming. Moon!