Being able to manage crypto portfolios/assets easily, is something a lot of asset managers can only dream of. Effective management is the bane of making profits.
When managers or asset management firms have to deal with managing across several exchanges, it becomes a real pain, especially where the hands available are few.
Caspian is a solution for asset managers and crypto investors, which ensures that interoperability across multiple exchanges is achieved.



KEY FEATURES AND BENEFITS
Caspian
ensures that actions to be taken across multiple exchanges can be gathered in one place, and actions can be taken individually, or as a group, using Smart Order Router (SOR).
Three main categories of Caspian's offering:
Execution
Position Management
Compliance
EXECUTION:
This will act as the main hub for portfolio managers. They will be able to manage orders and assets, create audit reports, view order progress, decide when and how to use SOR, and also send orders/slices with the aid of Caspian's API, among other actions that Caspian creates the possibility to be carried out.
POSITION MANAGEMENT:
Making use of PMS and RMS will ensure that P&L's along with positions and exposures can be easily monitored and managed.
COMPLIANCE:
Caspian's Compliance engine enables an ecosystem with low latency and extensive functions.
It will also have robust reporting features that will ensure the creation of reports such as snapshot reports, position data, trade files, and audit/compliance reports can be handled easily.
In time, it will feature online dashboards, through which users will be able to carry out corrections/edits in real-time, and have these saved. This will also be able to be viewed online.



TECHNICAL SUMMARY
ARCHITECTURE: Caspian is a cloud based ecosystem that has distributed services. Access is via appealing UI's and API's. Individuals can have their private cloud integrated with it, and businesses can use cloud computing solutions available.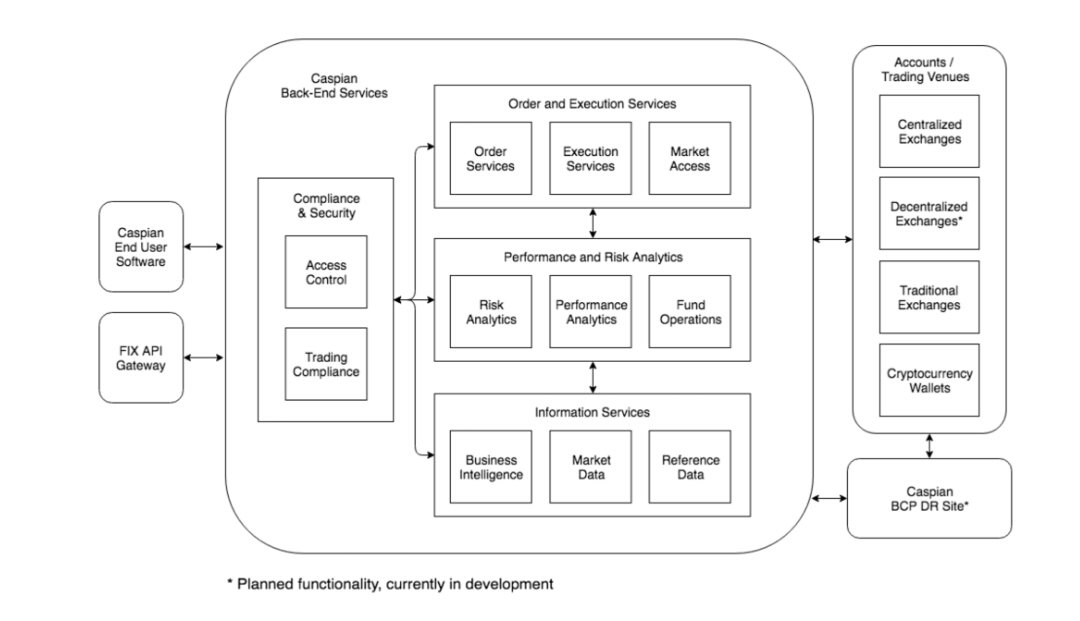 AUDIT: Timestamps creates an environment, where all activities are recorded ensuring that it has an audit trail. Change effected, by who and by what time can be traced.
RELIABILITY: Caspian's tech is based on Tora's system which has had a 99.99% uptime for 10 years. Fault tolerance and high availability ensures that there is not a single point of failure, and resources are sent to where they are most needed efficiently.
SCALABILITY: Partitioning data and means of communication, ensure that scaling up can be carried out seamlessly. Backend processes ensure that load threshold are not crossed, and they are closely monitored.
THIRD PARTY INTEGRATION: Caspian can be easily integrated with third party solutions, such as digital asset exchanges, and risk management systems.
SUPPORT: Caspian takes care of critical support in a few minutes, and very experienced/skilled individuals are tasked with this. All issues are attended to in a timely manner, and trading related activities are given the highest priority.
SECURITY: Caspian makes use of some measures, to ensure that users are kept safe. Some of these are two-factor authentication, and the use of strong passwords by users. Back-end access is also restricted to a couple of administrators and support users. Client app access can be limited to whitelisted IP. Connections to exchanges are also carried out via encrypted channels.
PERFORMANCE: Caspian is built to be able to process up to 50k orders and 400k executions per day per user and a throughput of 2500 orders per second.



SUMMARY
With Caspian around, users will be able to work at an incredibly efficient level. Having all the tools one needs to be productive in a single location, ensures that progress can be made easily, and profits can be maximized. Latency can be taken care of, and reports can be easily generated in manageable forms.
Managing multiple portfolios across multiple exchanges is tasking and one will have to face a lot of disadvantages and headaches, in order to have the results sought.
Being able to set alerts will ensure that issues can be attended to in a timely and efficient fashion. Profits can be made, and losses reduced.
This will also ensure that mass adoption will occur, and since the hindrances are dealt with, more companies and users will be open to coming on board, and effectively managing their assets.
With everything in place, the industry will grow as a result of this, and the rewards will show in increased activity, trade volumes and revenues.



ADDENDUM
Compliance demo

Order execution management demo


TEAM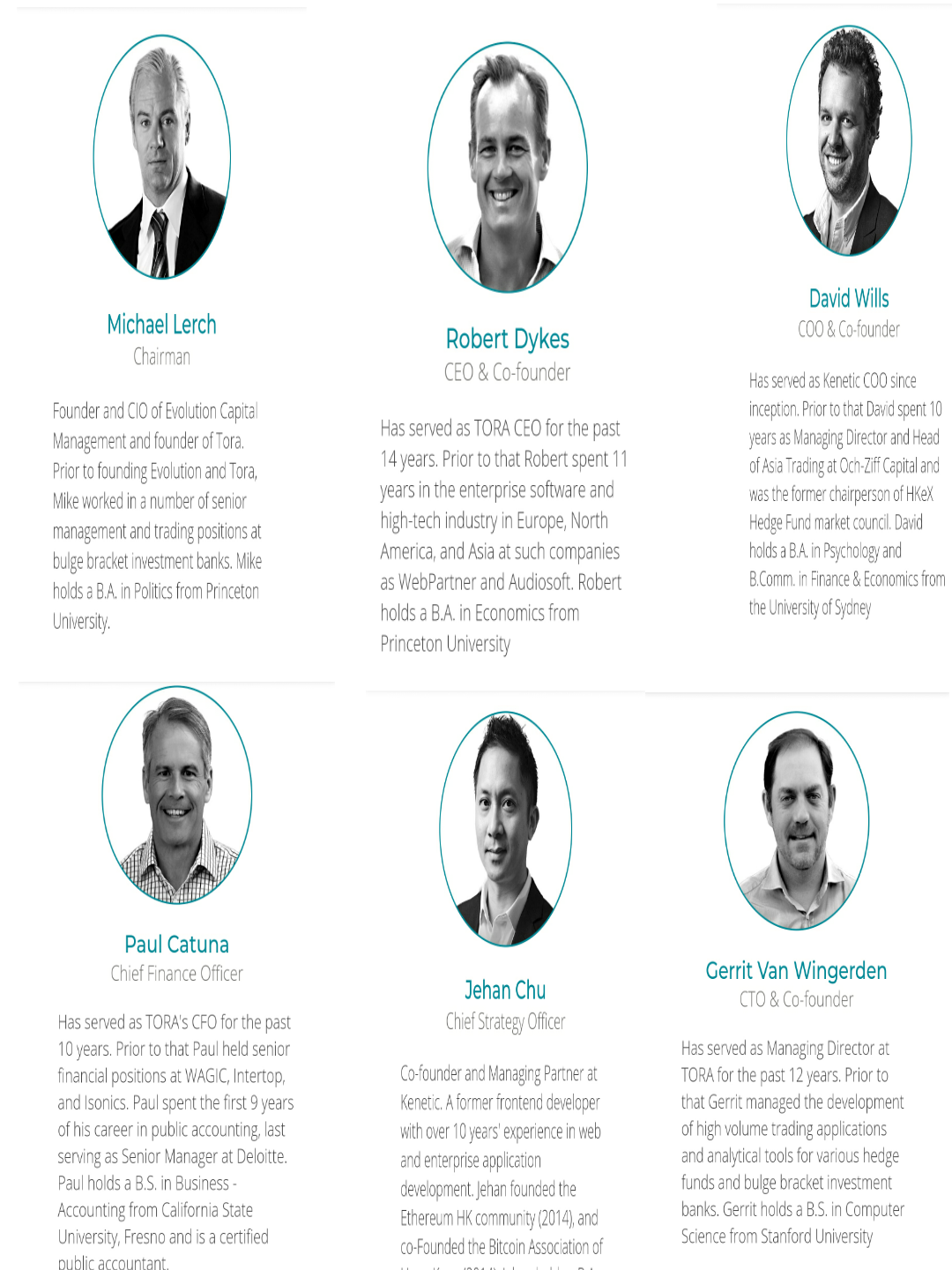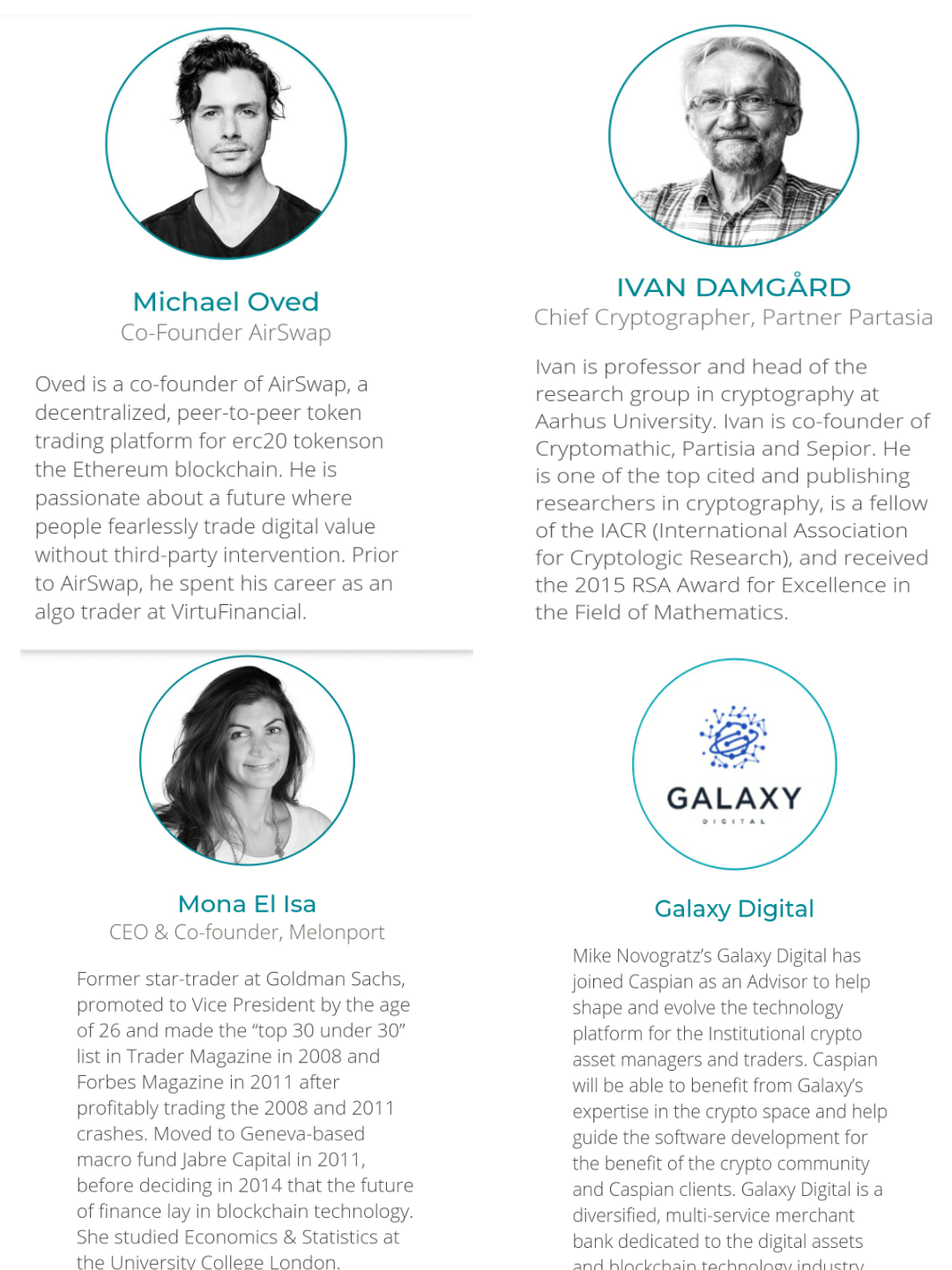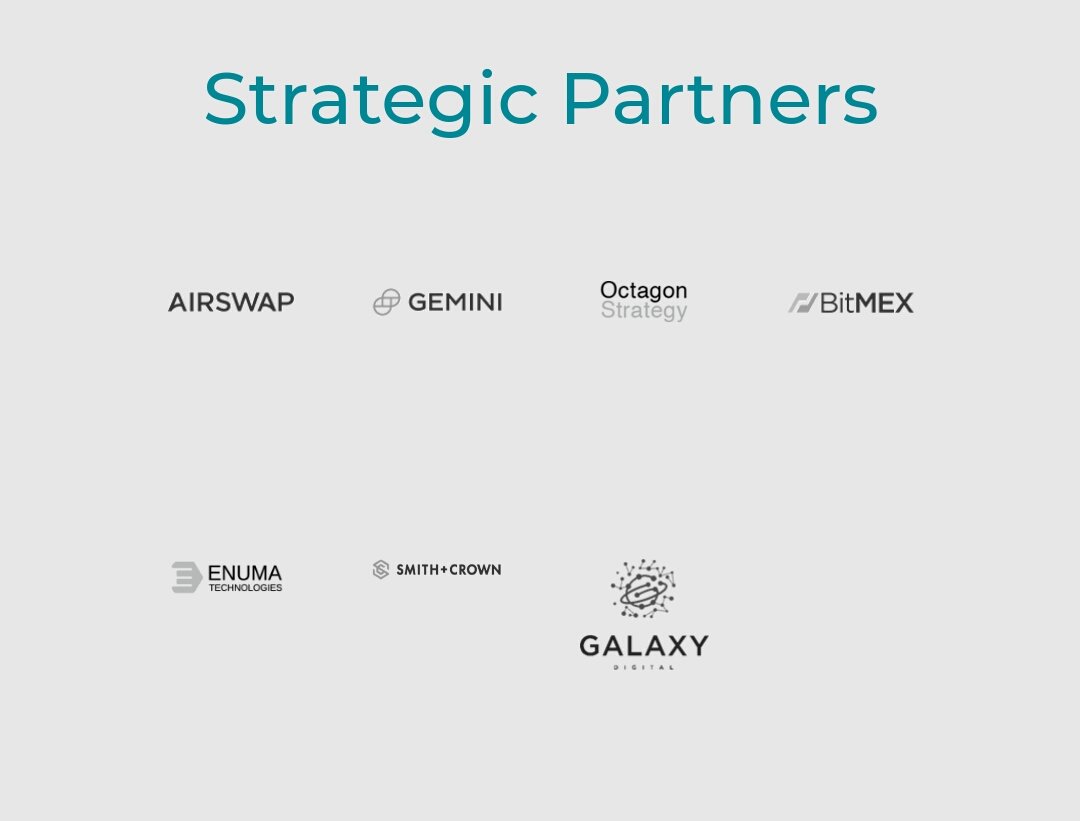 ROADMAP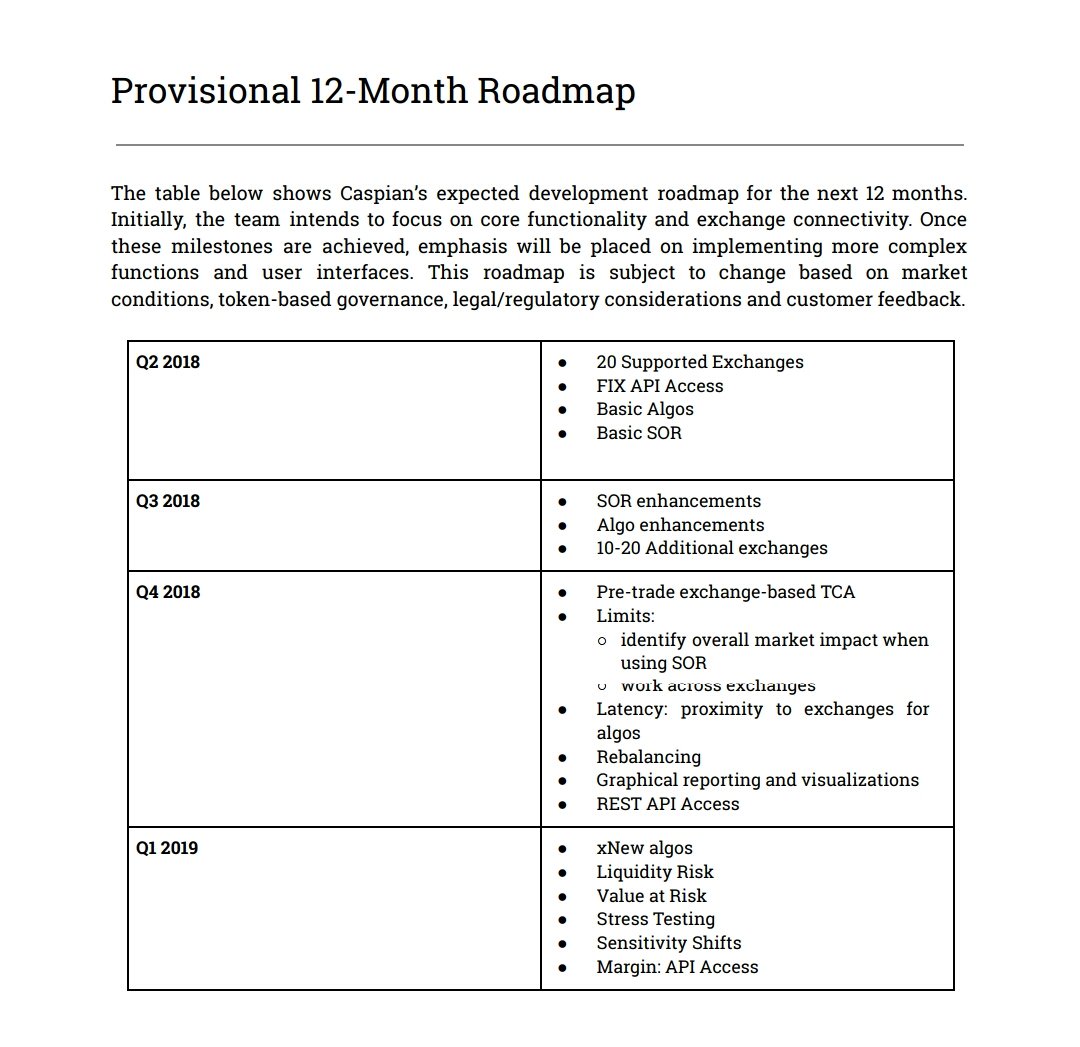 VIDEO

MORE INFORMATION & RESOURCES:
Caspian Website
Caspian WhitePaper
Caspian Steemit
Caspian YouTube
Caspian Telegram
Caspian Videos
Caspian Blog
Caspian Events
Caspian News
Caspian Linkedin

My entry to the originalworks contest here
caspian2018
Twitter: https://twitter.com/Lifeesbelle/status/1029087666967654400
caspiantwitter