INTRODUCTION
Man is insatiable, and has always thought of ways to improve on existing solutions. Cryptocurrencies extended the mediums through which payment can be effected, but unfortunately, they are not very good at retaining value. Due to their high volatility-except for tether, one can lose or make a huge sum of money in seconds. This is not ideal, to be used as a primary mode of value transfer, or as a form of savings.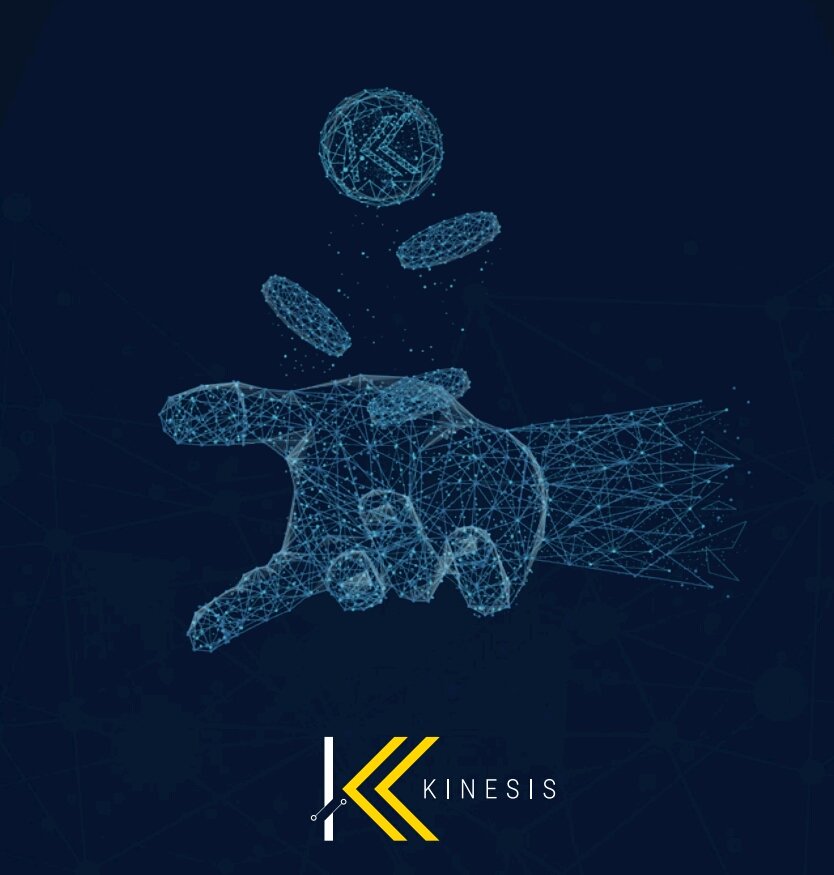 Kinesis is a decentralized solution based on the Stellar blockchain that ensures it creates a solution that picks on the positives of previous answers to the problem that went before it, and improving on the bad sides. Ensuring that token holders can get as much value as they can from their funds. It also encourages holders to spend that which they hold dearest, by incentivizing transactional activities within the ecosystem. Users also have multiple means of earning passive income with Kinesis solutions.

KINESIS DIGITAL CURRENCY
Kinesis ensures that it's major currencies, KAU and KAG are backed by a 1;1 ratio to allocated physical gold (KAU) and silver (KAG), because they have proven to be very stable over time. The bullion backing the KAU and KAG are in possession of the owners of coins.
KAU and KAG are at the center of transactions on the Kinesis platform.
These currencies are linked to debit cards, which users can use worldwide.
Kinesis also makes use of the Stellar blockchain, because it is able to process transactions at extremely fast speeds, bring an added layer of security to Kinesis, has flexible transaction fees and customizable solutions.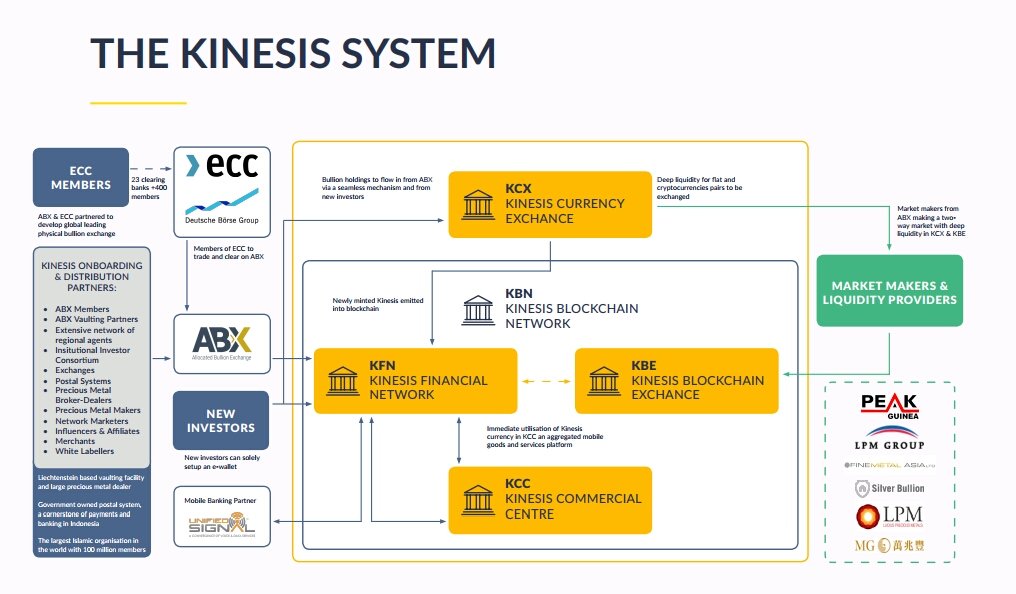 PARTNERSHIP WITH ALLOCATED BULLION EXCHANGE (ABX)
Kinesis and its solution is being built in conjunction with ABX, who are a front-runner with regards to dealing with precious metals. ABX came on the scene in 2013, but what they have achieved in such a short time is remarkable-becoming the industry's standard in 5 short years.
With precious metals being a component of Kinesis, it's only wise to be involved with a player such as ABX seeing they have extensive knowledge of the industry, and their technical know-how will be used to create a solution that truly solves a problem. Having such a team saves time on R & D, and also ensures that its solutions can go to the market ASAP.

YIELD
By carrying out different activities on the platform, users can earn passive income in the form of yield generated.
Velocity based yield system.
Minter Yield:
For every coin created and used for one purpose or the other, minters receive 5% of all transaction fees on Kinesis coins. They essentially convert fiat to KAU and KAG coins.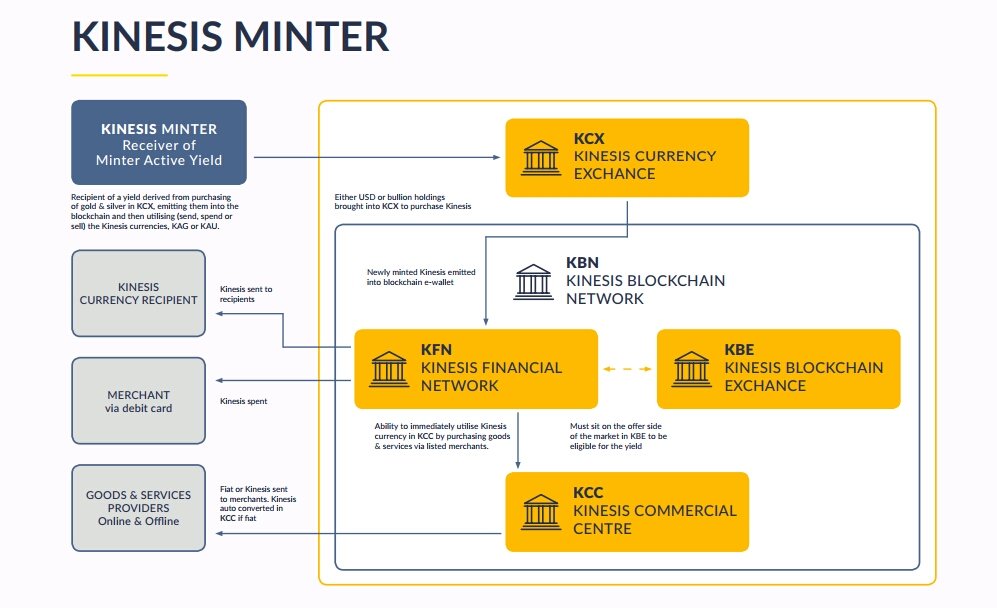 Holder Yield:
While users still own currencies, they receive part of the sum accrued from 15% of transaction fees. This is calculated daily, but paid monthly to users wallets.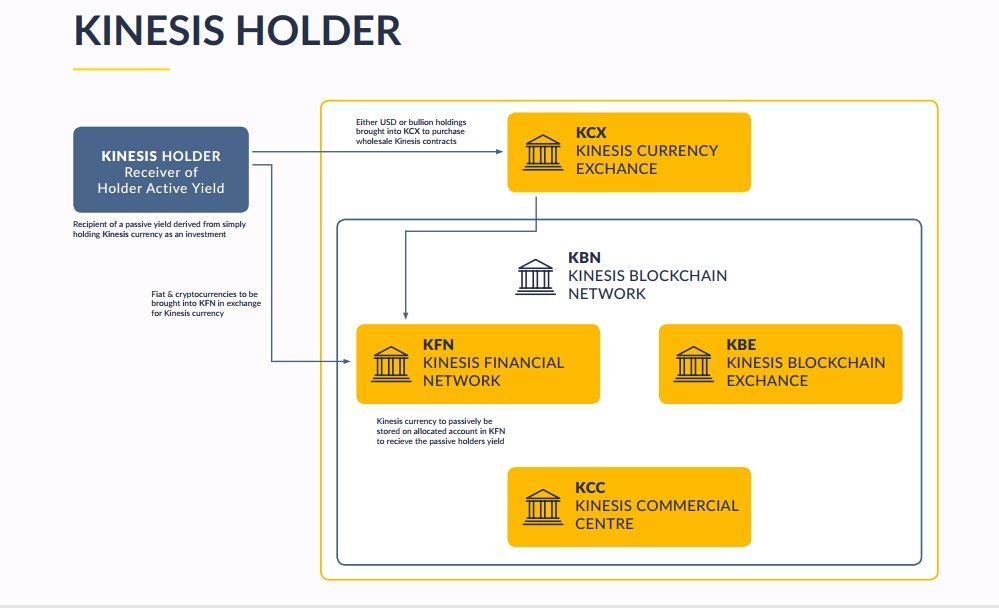 Affiliate Yield:
By referring individuals/organizations to Kinesis, users can earn passive income.
Depositors Yield:
5% of transaction fees is also reserved for depositors on initial deposits. Large deposits are rewarded, and making use of coins stored in wallets has yield.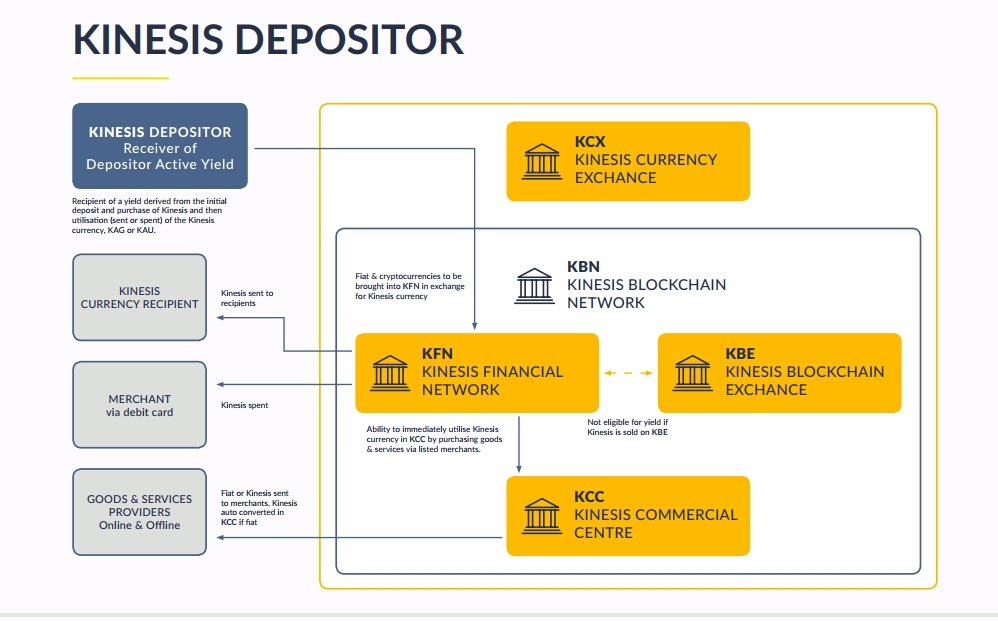 COMPONENTS/FEATURES OF THE KINESIS MONETARY SYSTEM
KINESIS CURRENCY EXCHANGE (KCX):
Here, Kinesis main currencies are produced and minted. It connects with the global market via ABX.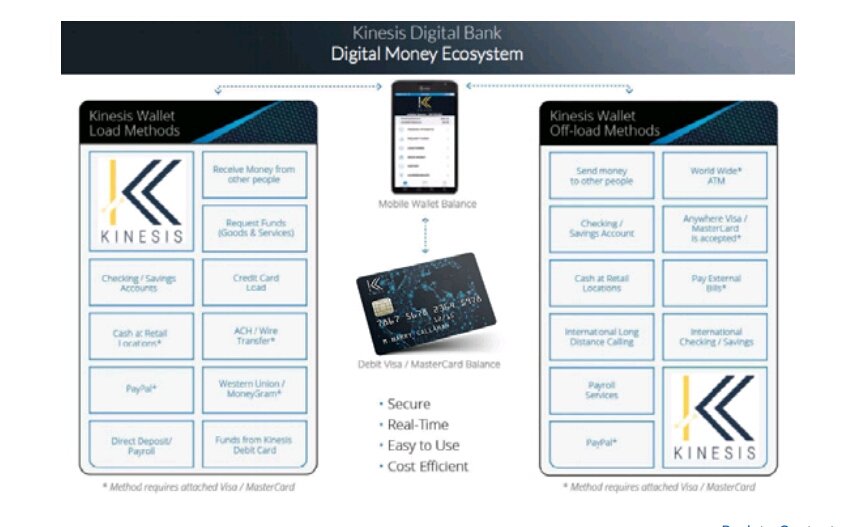 KINESIS BLOCKCHAIN NETWORK (KBN):
The modified version of the blockchain on which Kinesis is built is the KBN. With the help of the blockchain, activities can be carried out very easily, and features such as transaction speed/volume can be managed more efficiently.
KINESIS BLOCKCHAIN EXCHANGE (KBE):
This creates the possibility of trading Kinesis native tokens as well as other tokens. Development is in-house.
KINESIS FINANCIAL NETWORK (KFN):
Functions as a financial system that enables activities such as sending and receiving payments, and it's linked to a debit card.
KINESIS COMMERCIAL CENTER (KCC):
A means by which goods and services can be found. It aids the process of processing transactions.



KINESIS VELOCITY TOKEN (KVT)
This is an ERC-20 complaint token. For all transaction fees raised from transactions within the ecosystem, 20% of this figure is set aside to be distributed to KVT holders and also 20% of all commissions within the Kinesis Commercial Center (KCC).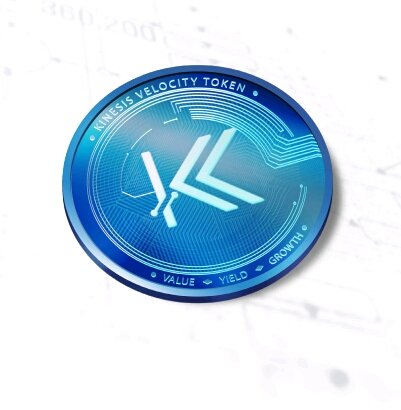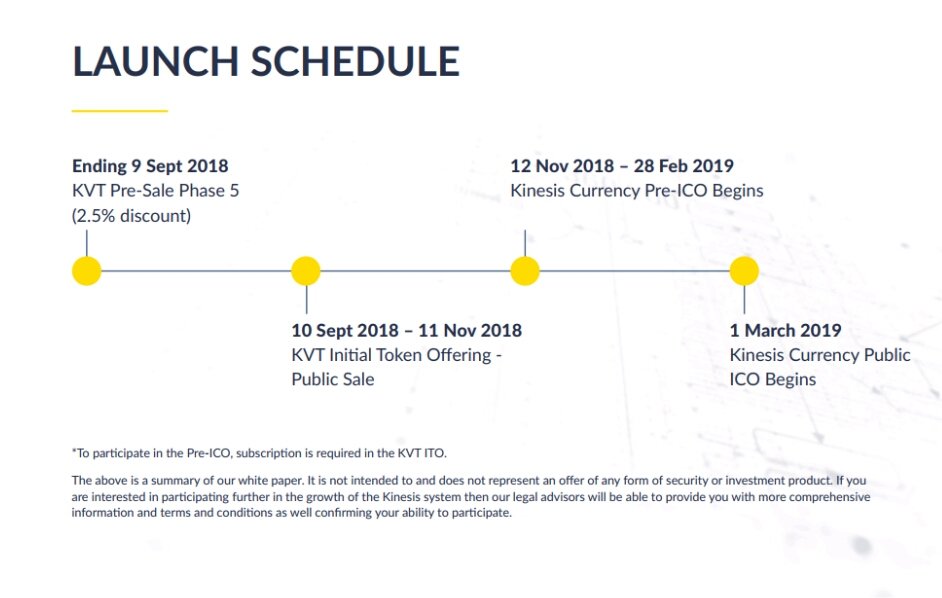 Kinesis monetary system explained
USE CASE
Gio is an online affiliate marketer who is unsatisfied with progress he has been making in his profession. He has been looking for a much easier way to generate passive income, while working on his side project.
Hearing about Kinesis from bitcointalk, he buys in, and notices that he's making decent residual income by carrying out activities within the platform.
He's also able to earn by spending, as well as keeping hold of these tokens.
He's able to continue his affiliate activities, carry on his side project and make extra passive income via other channels on the platform.

CONCLUSION
Kinesis ensures that the way we manage assets such as gold and silver that we hold dear is revised, because with Kinetic incentivizing this to a high level, users can earn incredible passive income by carrying out different activities on the platform. With gold having a stable price across centuries, it is an awesome tool to retain value, while earning additional income from it.
Kinesis not being as volatile as other cryptos is as a result of it not being your everyday crypto. This is the reason why it's being backed by a 1:1 ratio to physical gold and silver. The stability of these precious metals ensures that kinesis coins are very much stable.
The bullion market and OTC alternatives are fraught with archaic technology and inefficient processes that need to be upgraded. Users need flexibility and better ways to earn. Kinesis ensures that users do not need to visit financial institutions to carry out financial activities, but rather they have access points at their fingertips, along with multiple options to get their resources to work for them.
Kinesis opens opportunities up to average users that do not have experience in financial markets. Having a simple to use solution that can be accessed from anywhere, ensures that more regular, average people will be more likely to be a part of the platform. In so doing, dreams of achieving mainstream usage will be realized.


TEAM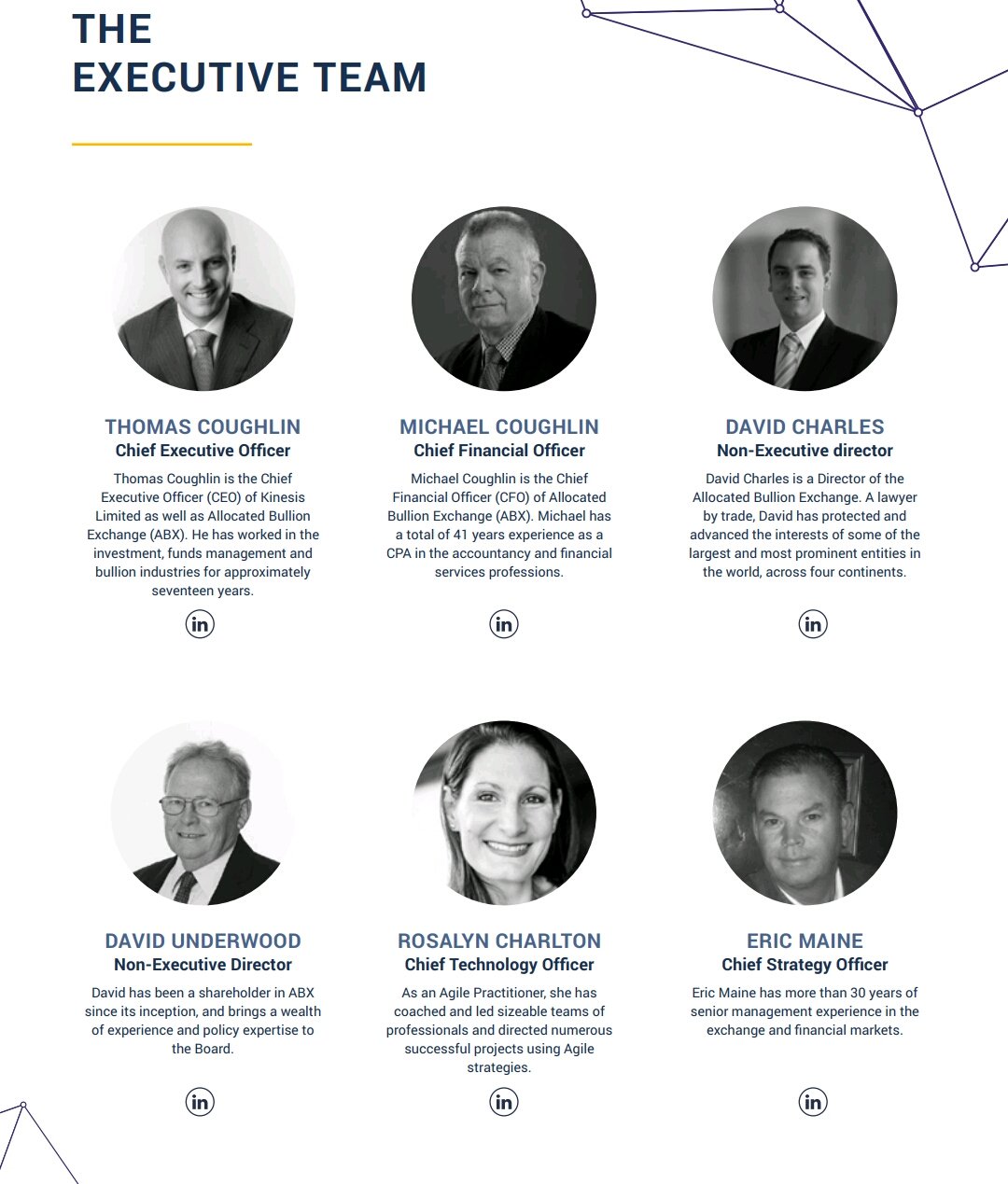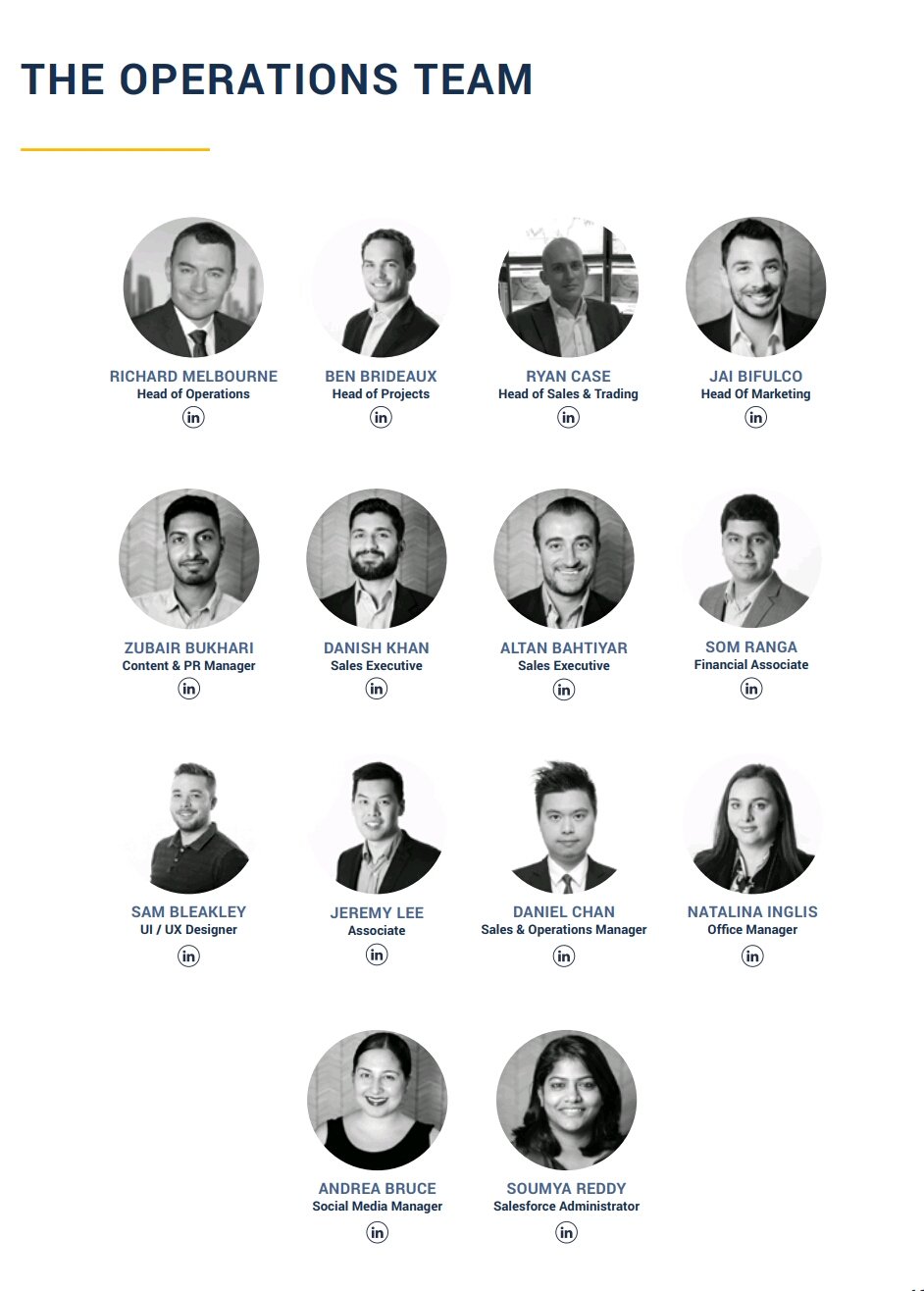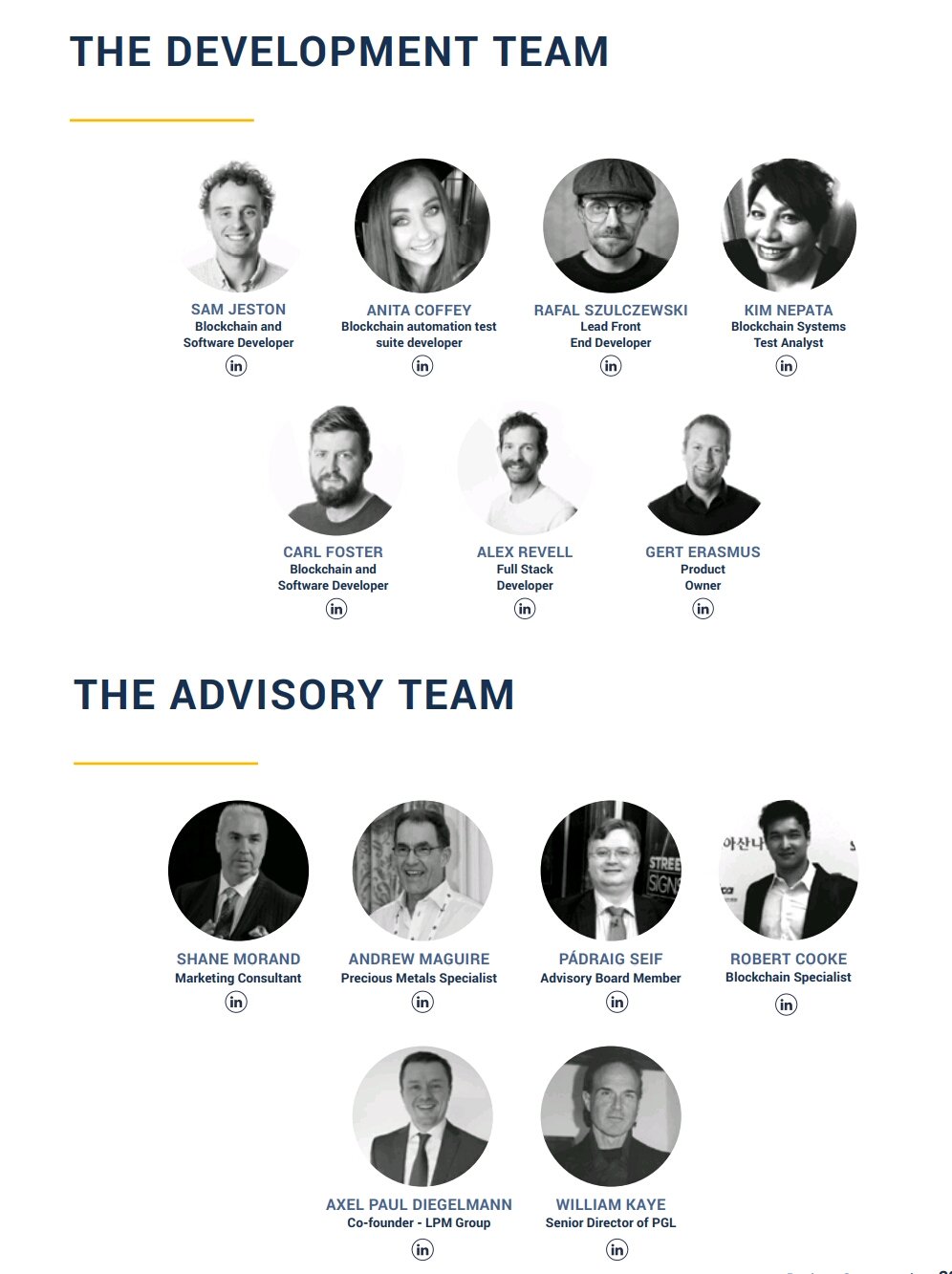 ROADMAP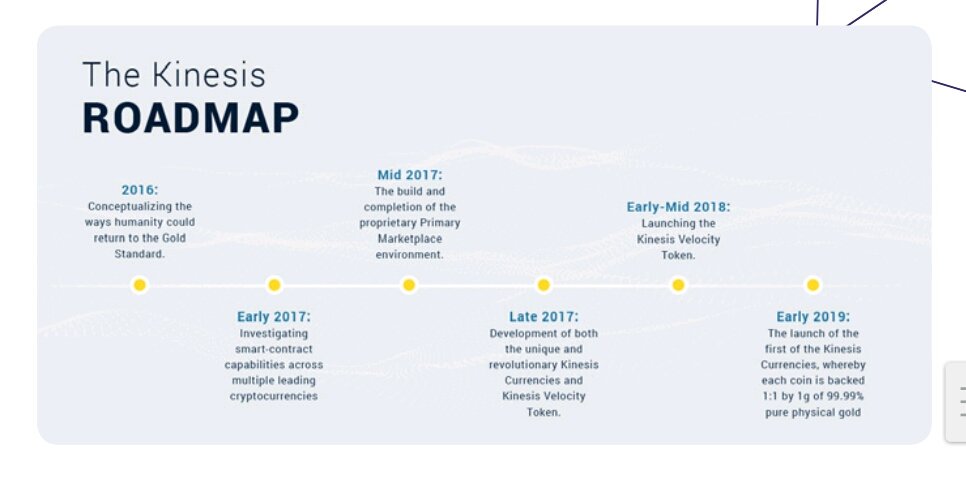 VIDEO
MORE INFORMATION & RESOURCES:
Kinesis
My entry to the @originalworks contest that can be seen here

Kinesis2018
Twitter link
https://twitter.com/SoliBayNG/status/1036691433770692608
Kinesistwitter