1.0 INTRODUCTION
As it is with new technologies and innovations, there will always be parts of the system or industry that will need to be improved upon.
Most cases on the blockchain cannot be deliberated upon in traditional courts, and it's important that measures to resolve conflicts peacefully are put in place.
Kleros is a decentralized application on the ethereum blockchain that strives to bring fairness and justice to the blockchain. It's fast, efficient, transparent and secure.



2.0 KLEROS: A VIABLE SOLUTION.
Kleros focuses on principles derived from the SchellingCoin which forces users to be honest, due to the fact that they could lose tokens or be financially rewarded, based on the outcome of the case they have voted upon.

3.0 ARBITRATED CONTRACTS
To make use of Kleros, users have to opt-in. Users will then select the appropriate subcourt, and state the number of jurors they want for the case.
As the ecosystem grows, more subcourts will be added.
3.1 Options for jurors
The contract will ensure a number of options are available for jurors to vote upon.
Options can be "Return funds to Mr. A, the project owner"
"Split funds 50/50" and
"Give Mr B, an extra two weeks to effect changes".
3.2 Privacy
In order for other jurors not to be influenced by the voting of those that have submitted before them, the results are not made visible on the blockchain at this point.
The creator of the contract is able to send hash (contract text, option list,salt) to everyone, with the aid of asymmetric encryption.
Here, contract text refers to plain text of the contract.
Option list refers to the options available to jurors to select as the decision to go with.
Salt refers to a randomly generated number, to avoid the use of rainbow tables.



4.0 PINAKION: THE TOKEN OF THE ECOSYSTEM
The chances by which a juror can be drawn increases with the weight of stake placed, with the aid of the Pinakion (PNK) token.
Its two main functions are to prevent sybill attacks, and to be a tool that ensures jurors vote honestly, seeing that those in the minority lose part of their tokens to those in the majority.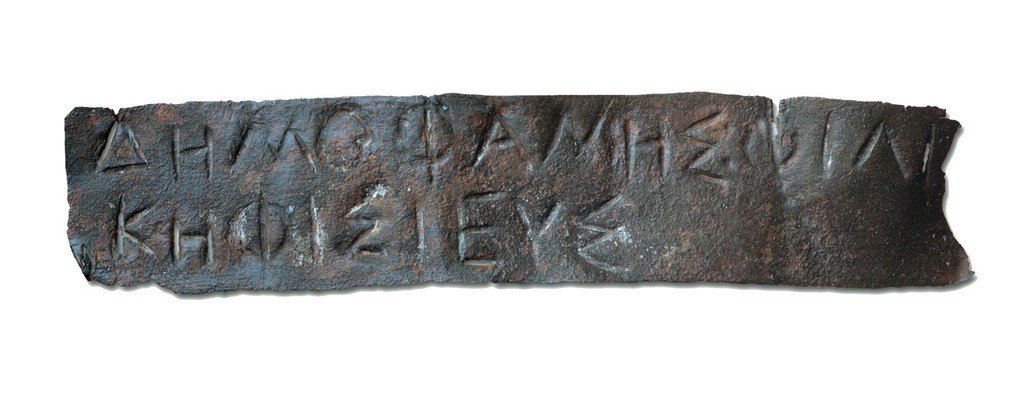 5.0 SELECTION OF THE JURY.
After subcourts have been selected, and tokens have been deposited, jurors are selected randomly.

6.0 GENERATION OF RANDOM NUMBERS.
In order to prevent a situation, where one user decides to operate multiple accounts and hijack the process, some measures need to be put in place.
Using a protocol to generate random numbers between two parties won't work.
Sequential proof of work is used in selection of random numbers.

7.0 VOTES
Jurors votes by selecting the option they feel is most appropriate.
After voting is concluded, votes are summed up and the smart contract goes to work. The option with the highest votes is taken up as the final verdict, and jurors are rewarded accordingly.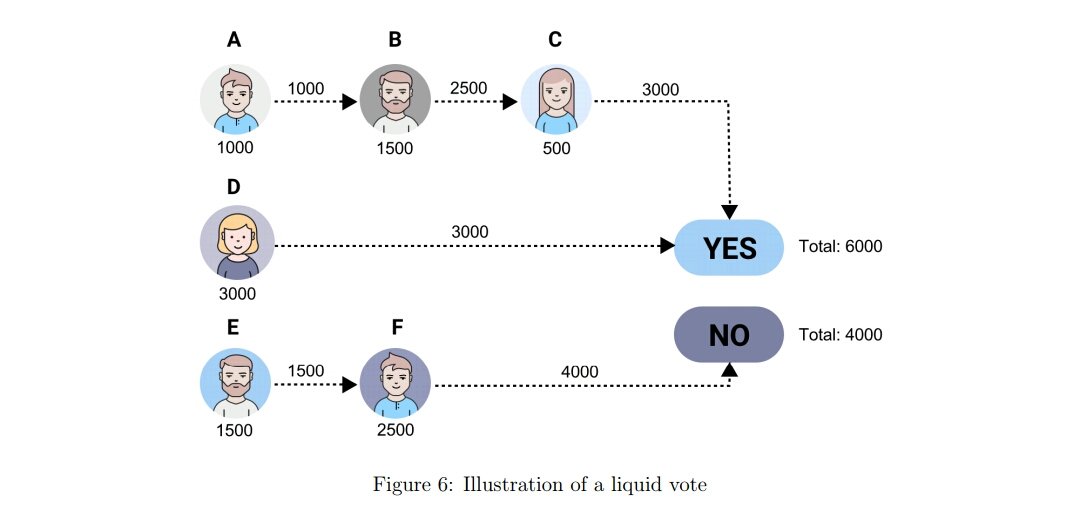 8.0 ARBITRATION FEES
These are important, because jurors are rewarded for their time, through this.
Arbitration smart contract decides which party pays the arbitration fees.

9.0 APPEAL
When a party feel they have been wronged, they can appeal the decision.
As the number of appeals rise, so does the arbitration fees. It rises exponentially, to compensate for the increased number of jurors needed to vote on the case.

10.0 INCENTIVE SYSTEM.
After voting has been concluded on a case, tokens are unfrozen and redistributed between jurors.
This is inspired by the SchellingCoin mechanism.
Kleros ensures justice and fairness with its incentivization system, by rewarding jurors for voting fairly.
When cases are appealed, jurors gain or lose tokens. This ensures that the system isn't just taken advantage of, and jurors take time to ponder on the case and evaluate them properly.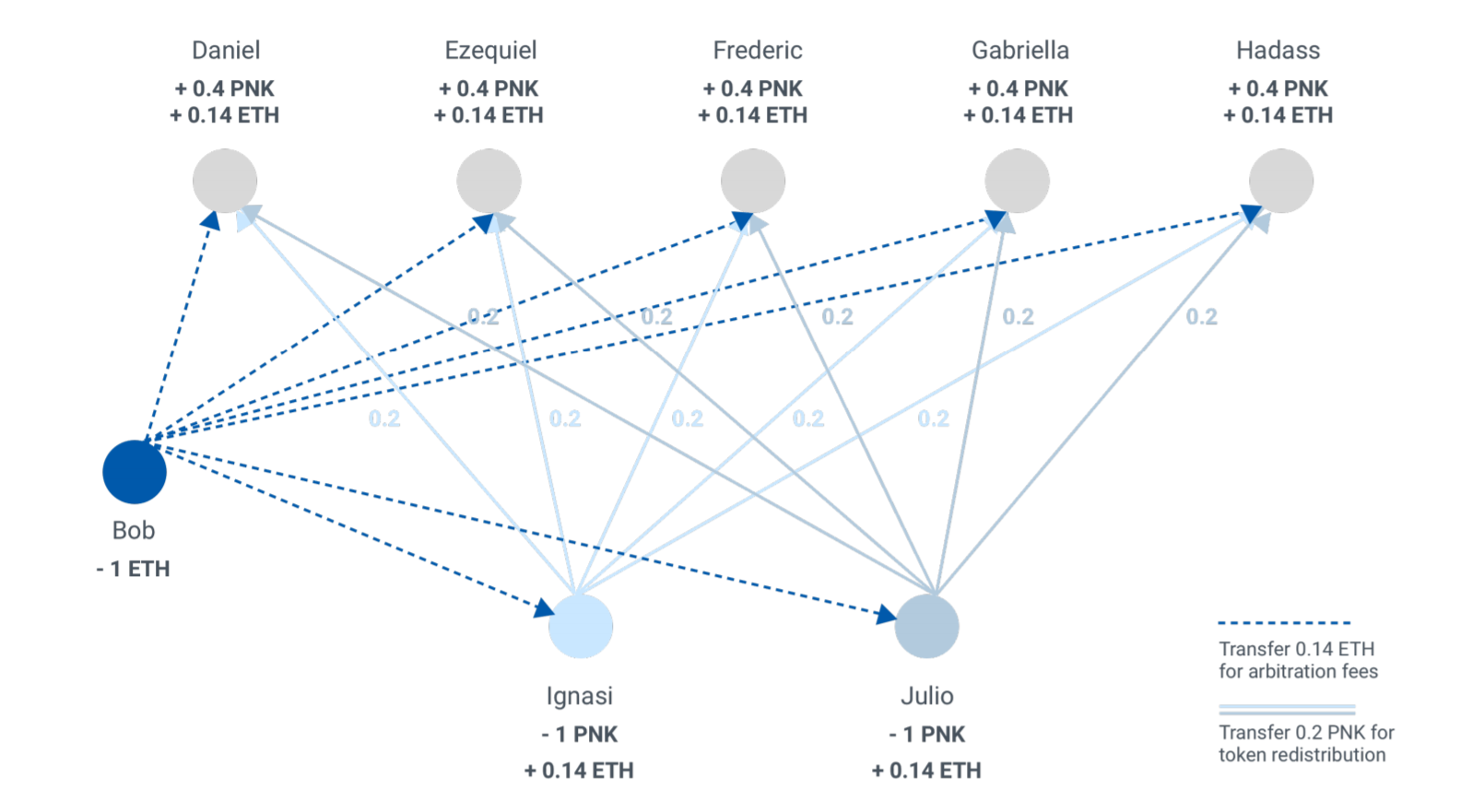 11.0 ATTACK RESISTANCE.
If more than half of the tokens, they could influence the decisions in the court.
If tokens are fairly distributed, then this is highly unlikely. Should a group decide to buy a huge amount of tokens, the prices will soar up, because tokens are dynamically priced.
When the number of jurors is small, bribing might be possible, but with each case appealed the number of jurors increase, and bribing all the way to the general court will require a huge sum, and will cost more than the sum involved in the case.
Users are forced to choose just one subcourt. Doing this ensures that users choose one that they are experienced and conversant with.
the verdict is given, and arbitration fees have been deducted.



12.0 GOVERNANCE MECHANISM.
As Kleros goes mainstream, the need to add more subcourts will arise.
The need to make modifications will be voted upon by token holders, using a liquid voting mechanism. Voting directly or delegating votes will be permitted.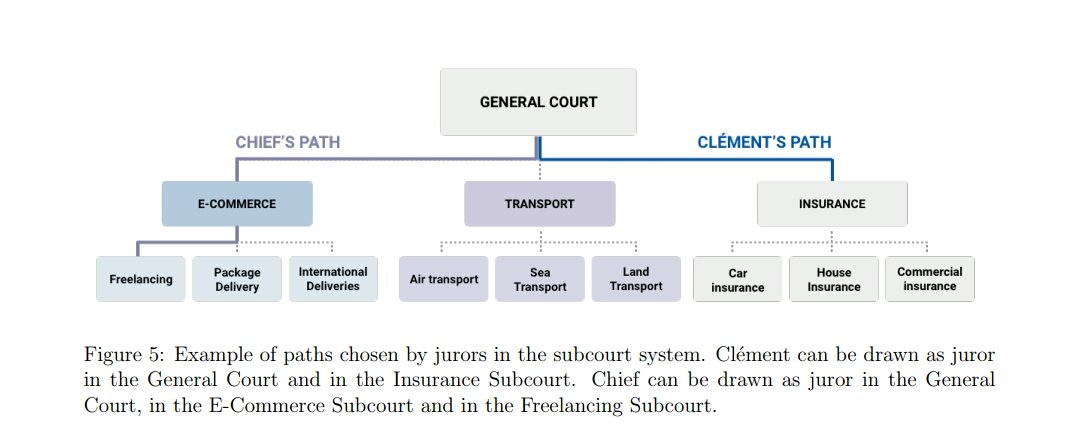 13.0 APPLICATIONS
Kleros can be applied in a number of industries such as escrow, curated lists, e-commerce, crowdfunding, freelancing and insurance.

14.0 USE CASE
Bob purchases a projector online from an ecommerce store. It's agreed that if a dispute arises, Kleros will handle the case.
On getting the product, Bob notices it's not a new one as advertised but refurbished. Bob requests for a refund or a replacement.
He has been talking with the customer care representative, but hasn't been making progress, so sends the case to Kleros, with evidence.
Kane, Liz and Joan are located in different countries, and usually vote on cases in the e-commerce subcourt.
They use pinakion tokens to show they are interested in the case, at varying weights.
An hour later, they all get e-mails, letting them know that they have been selected as jurors, out of a total number of 1982. They are given two days to go through the evidence, and vote.
After voting is completed, those that voted in the same way as the majority are rewarded, and those that voted otherwise are rewarded.
They also stated that Bob's funds should be returned, so the Kelos smart contract immediately transfers the funds to him.



15.0 SUMMARY
Kleros will change the way disputes are settled, because first of all, prior solutions have not been effecting in tackling the issue, so the problem still persists.
Not all cases can be judged in traditional courts and in some cases, legal fees are far above the amount involved in the dispute.
Verdicts here also take a lot of time and money. Being able to have disputes settled quickly and effectively, ensures that businesses will thrive, individuals/businesses that feel aggrieved can get justice in time, and Kleros will also thrive.
Kleros solution can be replicated in a lot of industries. Some of these are escrow, curated lists, e-commerce, insurance, social networks, micro tasks and in the use of oracles.
Kleros helps in reducing the costs connected to dispute resolution by offering a more affordable and efficient route, where justice is dished in a couple of days.
The need of having legal counsels and going to court has been done away with, thus the cost of getting a verdict has been reduced to a fraction of the cost. This is great, because it's not just applicable to businesses on the blockchain, but small and large businesses alike, anywhere and at anytime can seek redress and settle issues.
Small businesses will be the better for it, because income that they will have forgone in many cases, can be recouped, without spending close to the total sum in question.
Kleros also ensures that their profit margins increase, and they too sit up, to ensure that they do not get dragged to a Kleros court, and possibly lose revenue.
Large businesses will also not need as much staff as they will have needed, seeing using Kleros will ensure that they can use a smaller legal team and they can have some disputes settled easily and quickly.
This will ensure that businesses will thrive, and they can focus on their core functions, other legal problems and making money.


TEAM
VIDEO
Introductory Video