Boss in Town
We sincerely hope you enjoy the boss, remember this event is rare and very difficult.
Some may need to convert diamonds to gather more amunitions, or spend ingame cash to heal faster.
In any case you'll win something, if you do not succeed in killing the boss 35 times, you won't receive the boss, but you will receive a prize for each level you beat.
If your family completed the event 110 times, and if you beat the boss 25 times you will also get his superb weapon.
So, you might consider investing your diamonds into it.
Remember to explore all your buildings, you might find a way to have free full health or ammo packs.
Articles about Steem Mafia
You may want to publish articles about steem mafia, you could even insert your followers link to bring more players.
but please consider talking to us before claiming you found a bug or anything wrong in the game, an explanation will be given and false rumors can be avoided.
Some say bad ad is still an ad, but a reputation is hard to win and fast to be lost.
thank you for your comprehention.
Money talks
The game is free for the players, but costs money to the admin, do not hesitate to send some steems or sbd if you really appreciate the game, the money will be spent in the game only, the admin will not receive anything from it.
SP, rewards and donations will be used to :
Buy new options in the game
Buy new bosses
Buy additional languages
Launch contests for players
Boost some of our articles with a garanteed ROI to raise our steem power.
Votes
Even if not an obligation, steem.mafia will times to times upvotes articles about the game.
Some can even be resteemed.
Most important Information
A game is made to have fun: sit down, relax, learn the tactics ...
---> Enjoy the game.
---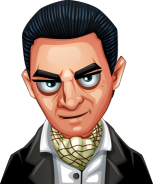 Better join us now... Other gangs are not waiting :)
Click to join the best mafia game on steem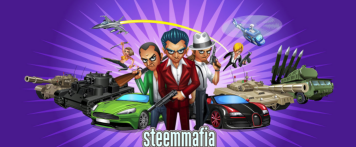 More information on our main page / Contact our game manager on our discord.
All income generated by this account will be used to power up and/or will fund ingame contests, feel free to send steem/sbd or delegations.