32 hours left to defeat the boss
When I type this post, that is exactly the remaining time you have to finish your boss event.
If you want to add him in your collection, better kill him 35 times, and quickly :)
Famlily Challenges
Family challenges are multiplayer tasks, may I advise you to plan them before starting them.
Having a discord, a forum, or any tool to gather and prepare the challenge is strongly advised if you don't want to fail them.
Launching such events without correct preparation will make you fail, and will result in spoiling your resources.
Contests prizes
When you see the prizes of the contests, do not forget to consider them as a BONUS.
When someone say : '14 diamonds does not worth spending 1.500.000 mafiacash', it means the players fails to understand the prize...
When, in this example, you give 1.5million to the family, you did not BURN that cash, you did not BUY the diamonds....
You gave them to your family and the family can use the cash to upgrade their buildings!!
In your game lifetime you will donate to your family, outside any event, and thus won't receive anything for that, in the challenge, the prize is a bonus for succeeding in the requested task.
Bugs ? Complaints ? Suggestions ? Questions ?
Feel free to talk to me on the game chat, or even on the discord.
But avoid AT ALL COSTS to publish articles about it, unless you want to damage the game reputation.
*Especially if you publish in a language in witch you are not an expert.
Delivered as is
The game is delivered as is, the dev's won't change it, so those posts are useless and may ruin the game reputation.
If you still decide to post articles then please choose your text and especially your titles wisely
Thank you very much.
---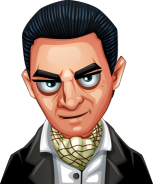 Better join us now... Other gangs are not waiting :)
Click to join the best mafia game on steem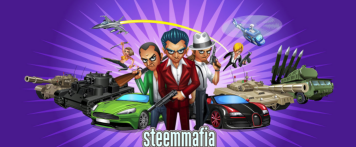 More information on our main page / Contact our game manager on our discord.
All income generated by this account will be used to power up and/or will fund ingame contests, feel free to send steem/sbd or delegations.