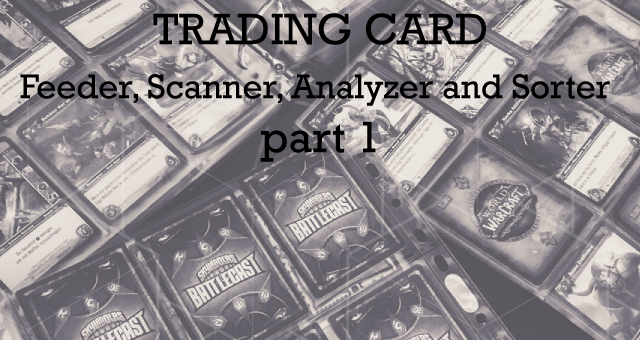 A few weeks ago, I stumbled across an interesting article published
in the MagPi Magazine Issue 71, Jul 2018. Michael Portera explained
there how he built his Trading Card Scanner.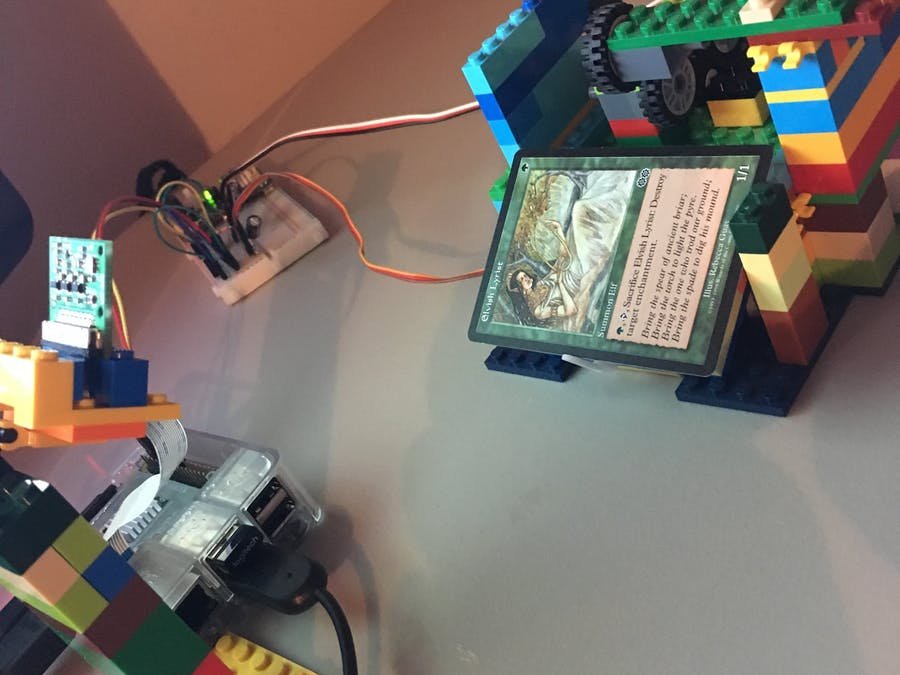 Source
He also wrote an article at hackster.io about the Trading Card Scanner
with more information's and details.
After reading the article my brain started to work, because
I have also a huge repertoire of trading cards at home. I collected
those many years ago.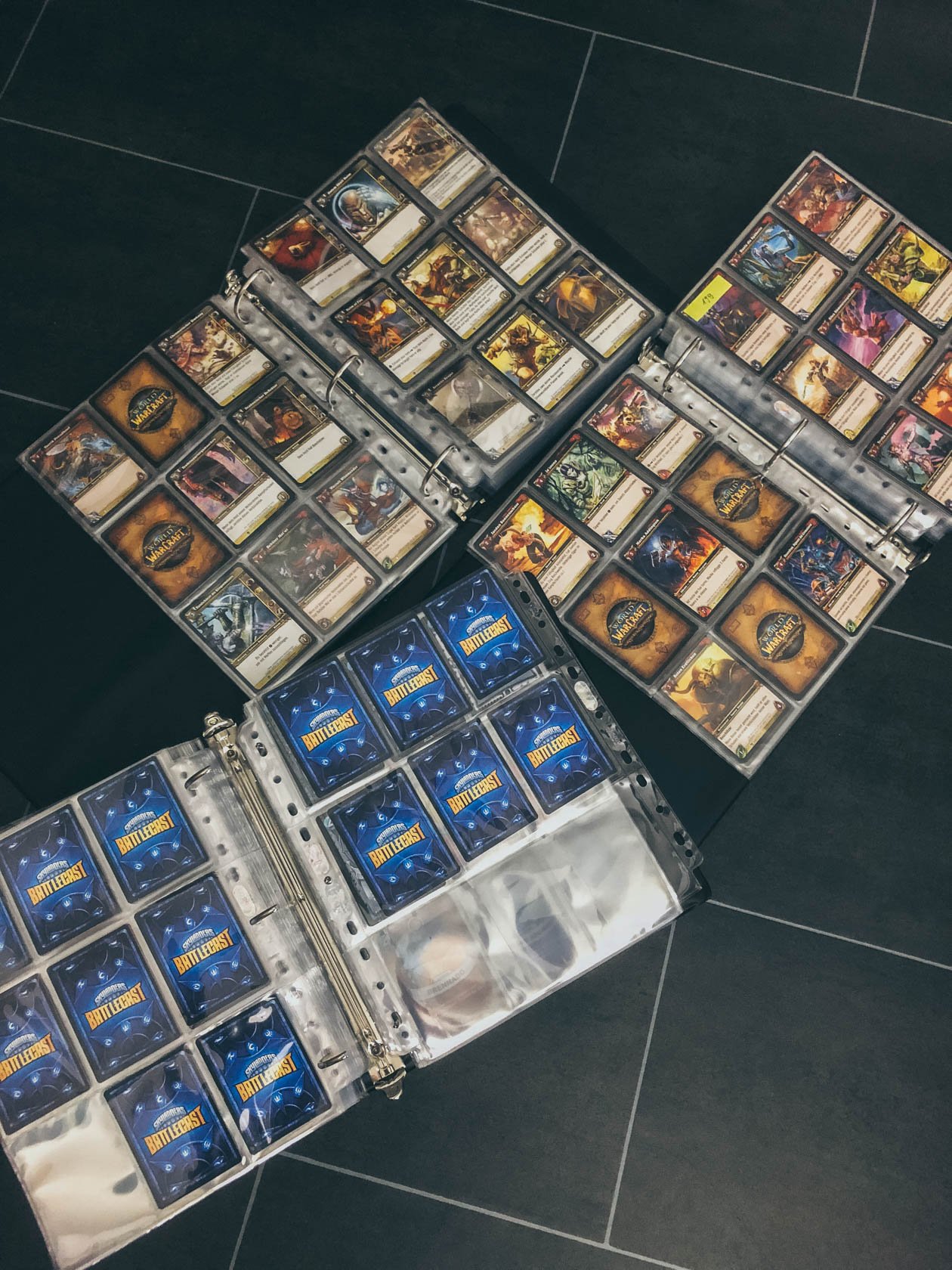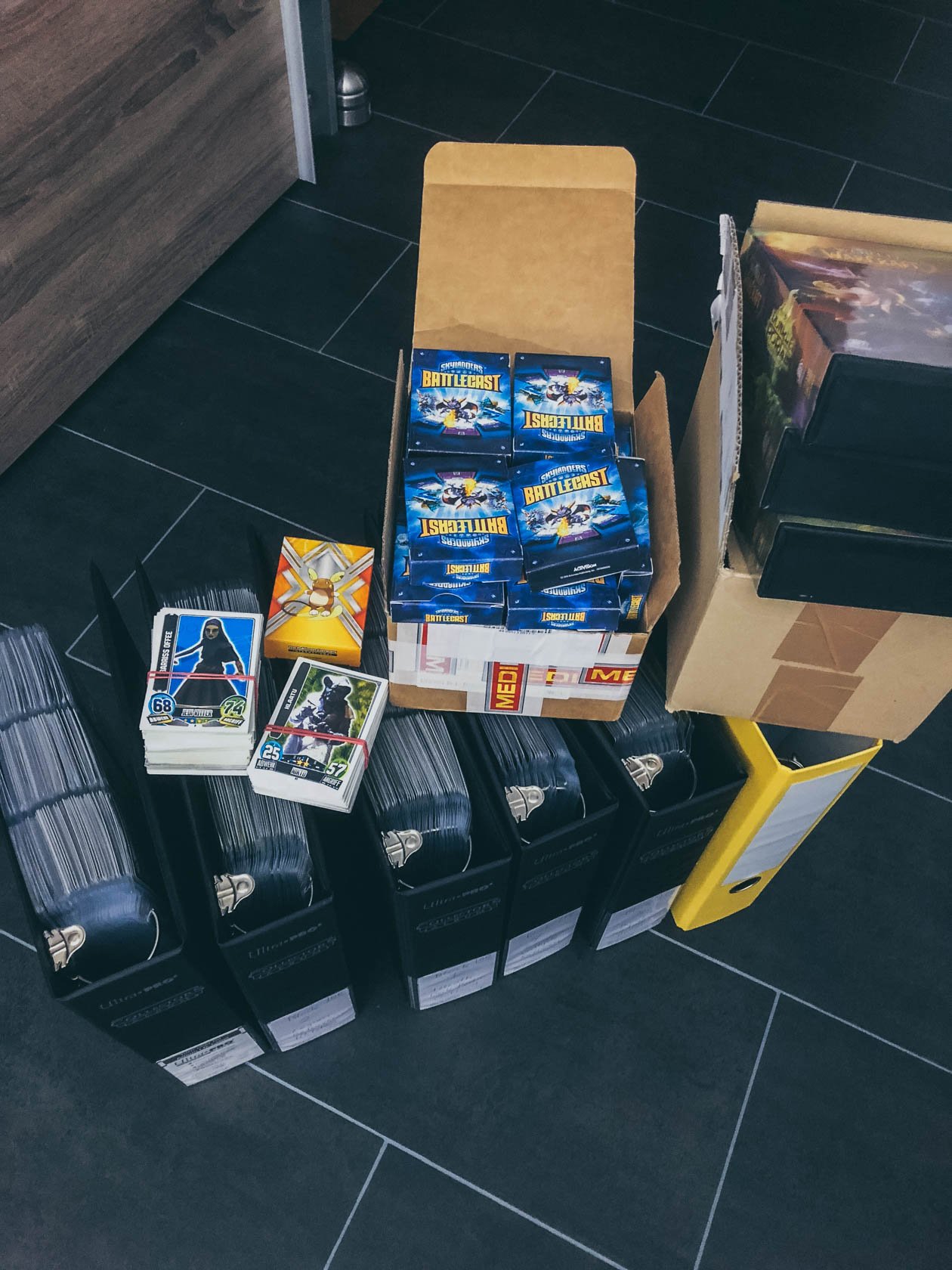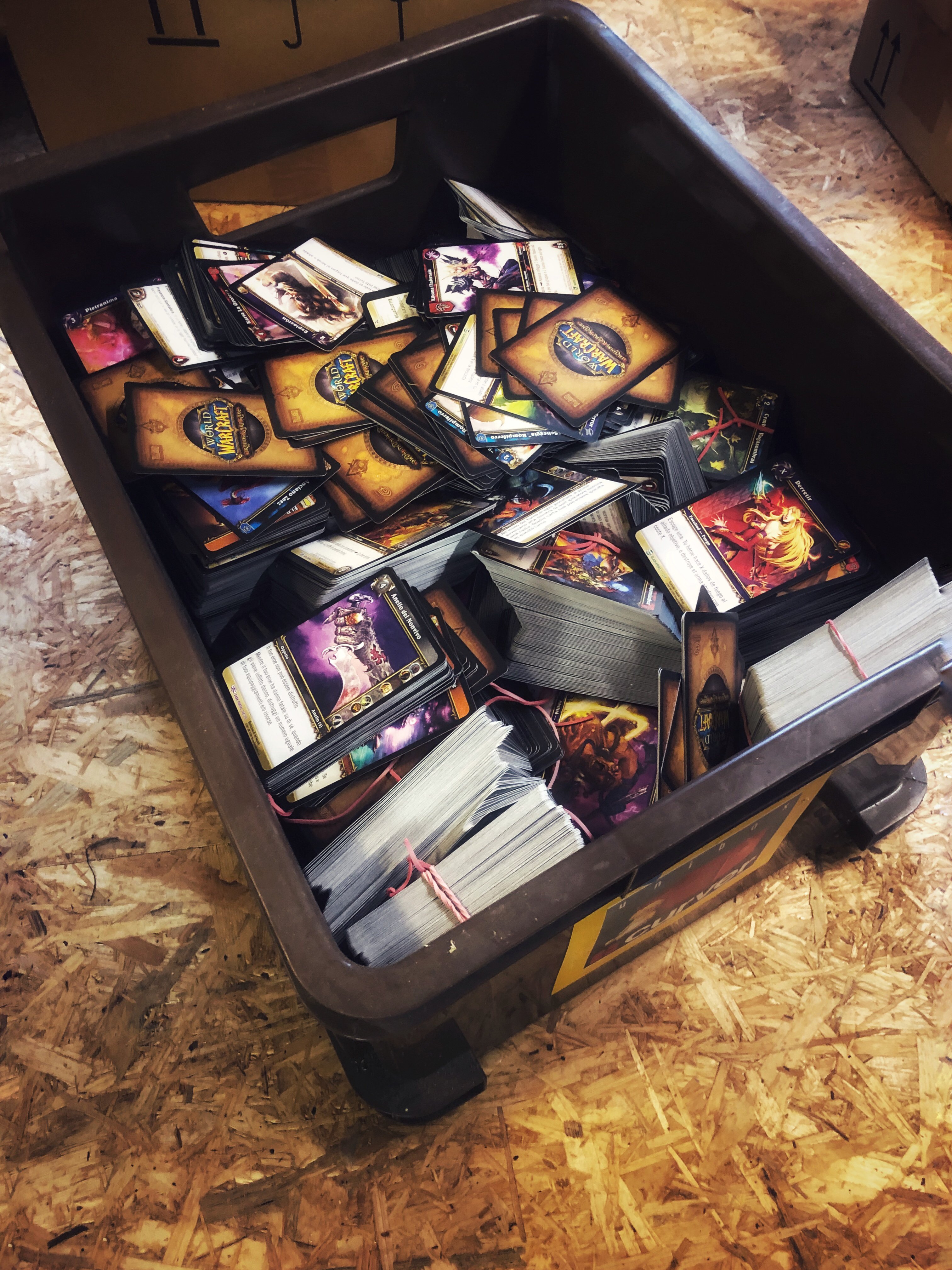 Some of them sorted and protected in UltraPro 9-pocket pages and
UltraPro Albums, but most of them "stored chaotically" in boxes.
In total more than 10000 cards, I guess. Most of them are WoW cards.
I tried to sort them by hand, but after a few days I gave up frustrated.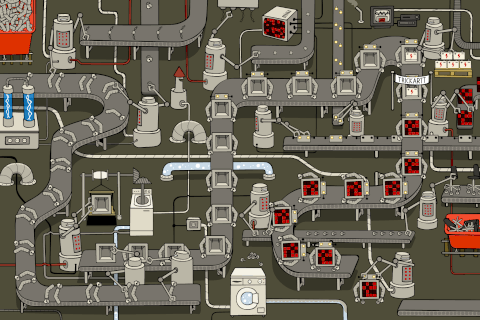 Source
Therefore, Michael's system is interesting for me. Regarding to the article
I ask myself.
Could a machine also sort cards? (language, block, set, number, etc.)
Which value has my collection?
Which cards do I have, which ones are missing?
Could a machine upload not needed cards to a selling platform?
When I look back at Michael Portera's variant, I would say yes.
It will be a challenging project for me. The completely coding part is quite new
to me. I never worked in depth with a raspberry, I don't know the raspbian
operation system, I don't know anything about python. On top, to be honest,
I don't understand 100% why and what Michael is doing. It's a lack of
knowledge in coding.
For example, I don't get it why I have to upload all my cards to the Amazon
S3 bucket first, then scan and analyze everything. Maybe this has
performance reasons, maybe this is necessary to use the Amazon service.
We will see...
I will use his idea, but create my own version.
---
What's next?
I think I will start with the feeder.
Servus and cu next time!
---