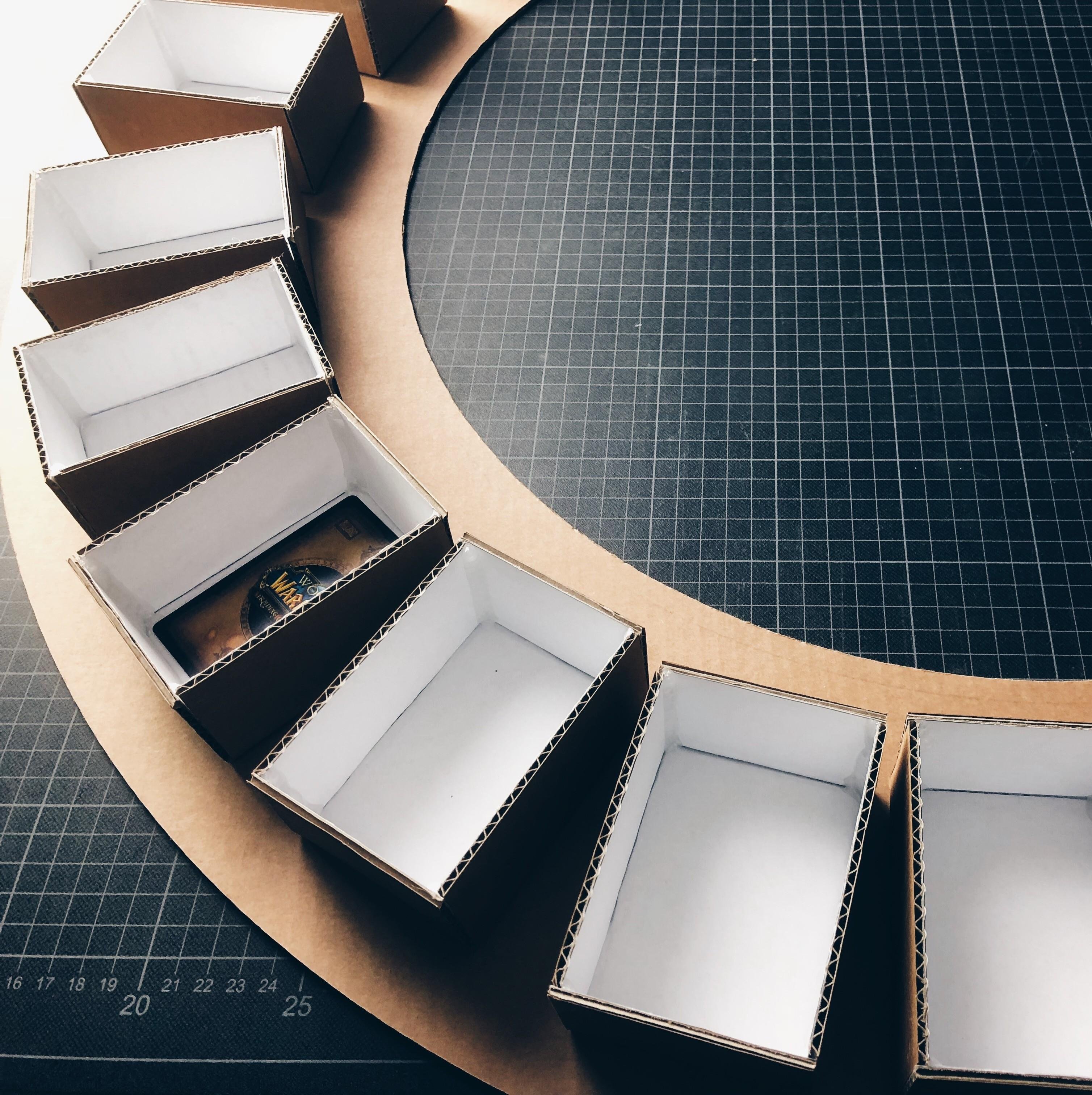 Original size and arrangement of the 22 boxes!
I will create a huge ball bearing. Because of the
big number of boxes, the diameter must be
around 0.9m. The boxes will orbit around the
feeder and scanner which will sit in the center
in an elevated position.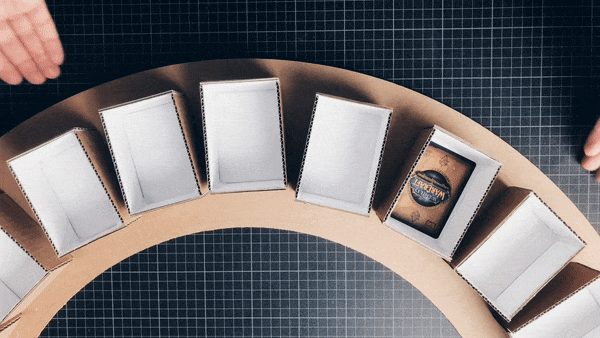 ---
What's next?
I will work on the ball bearing.
Servus and cu next time!
---