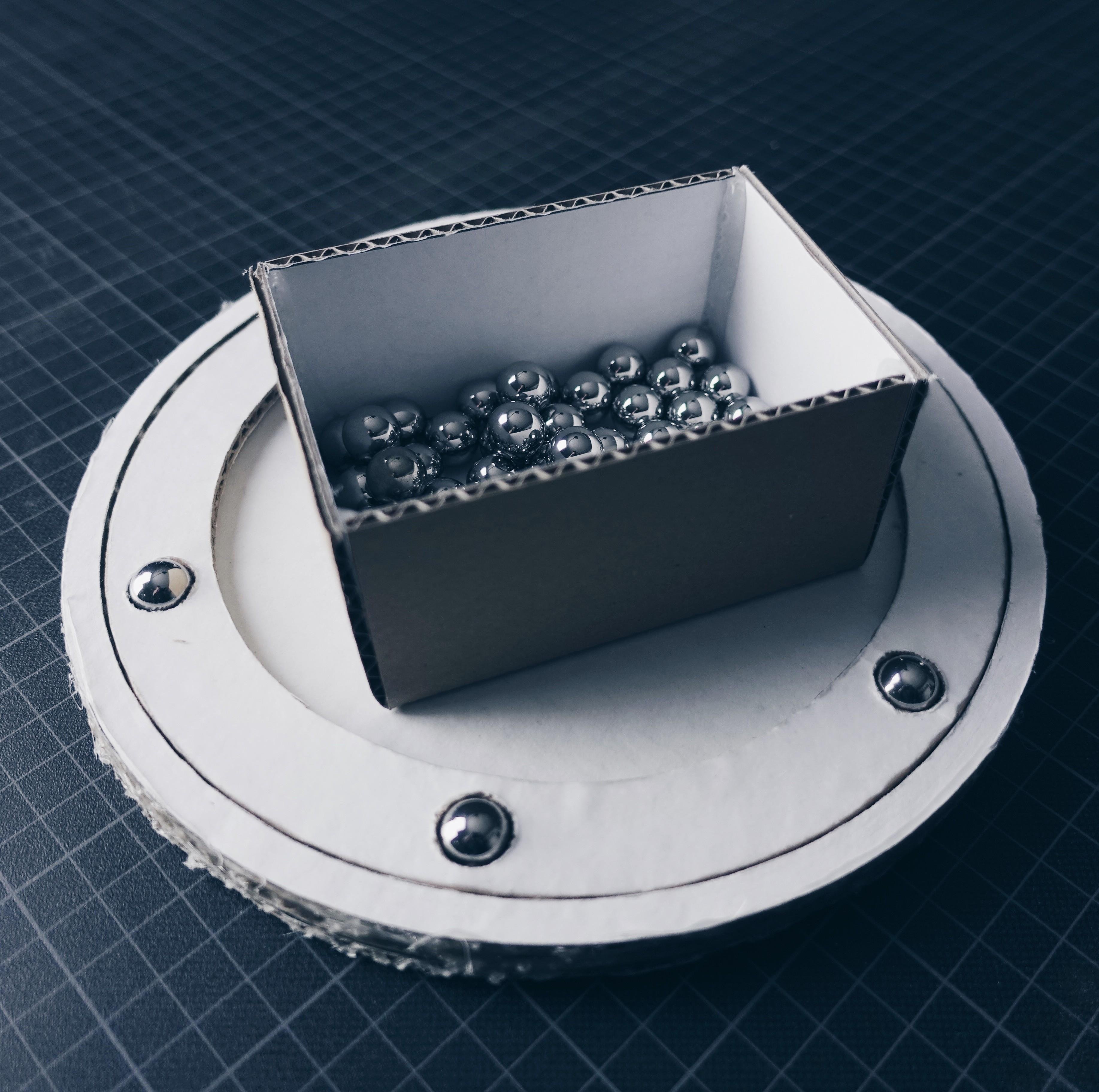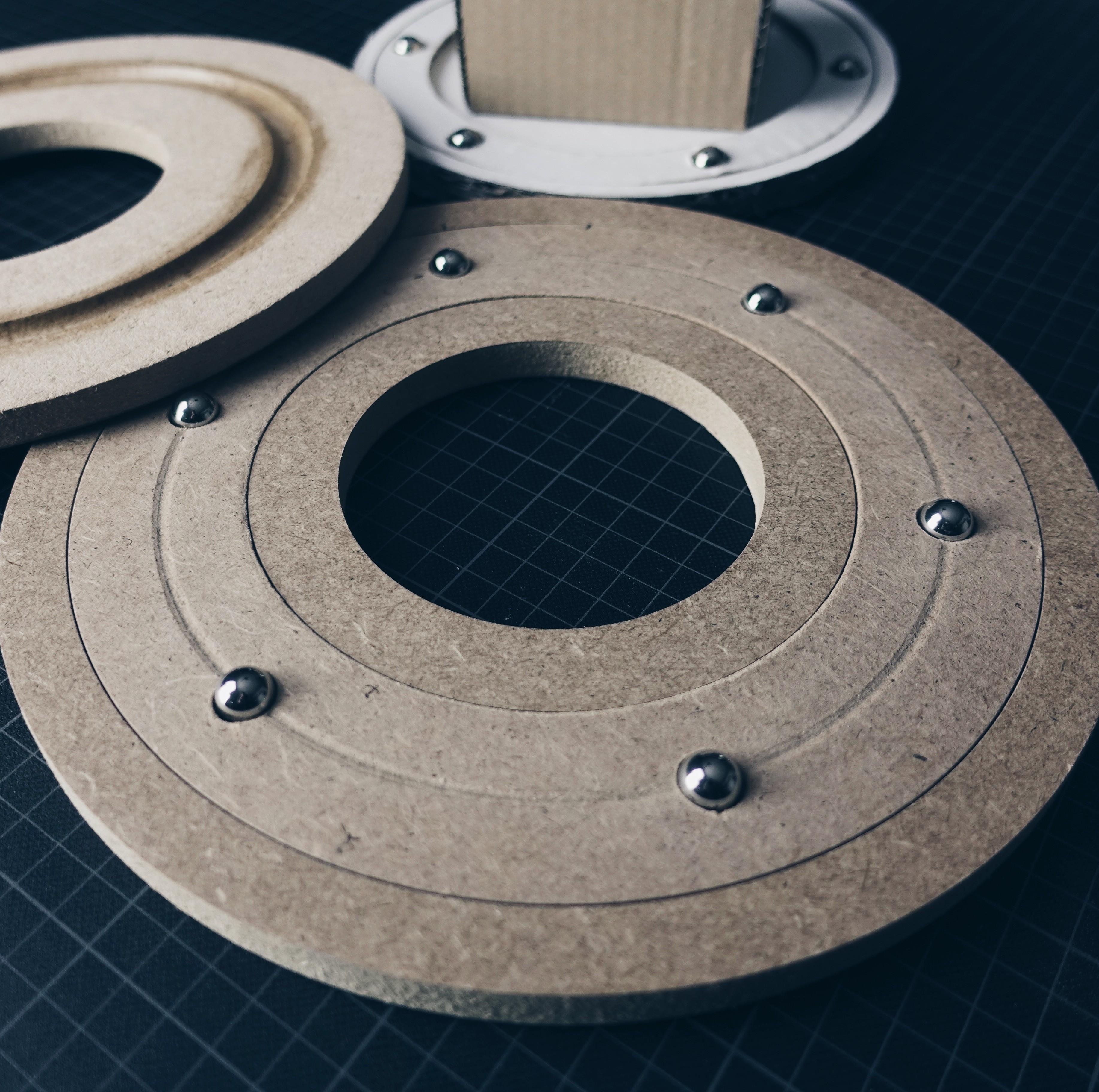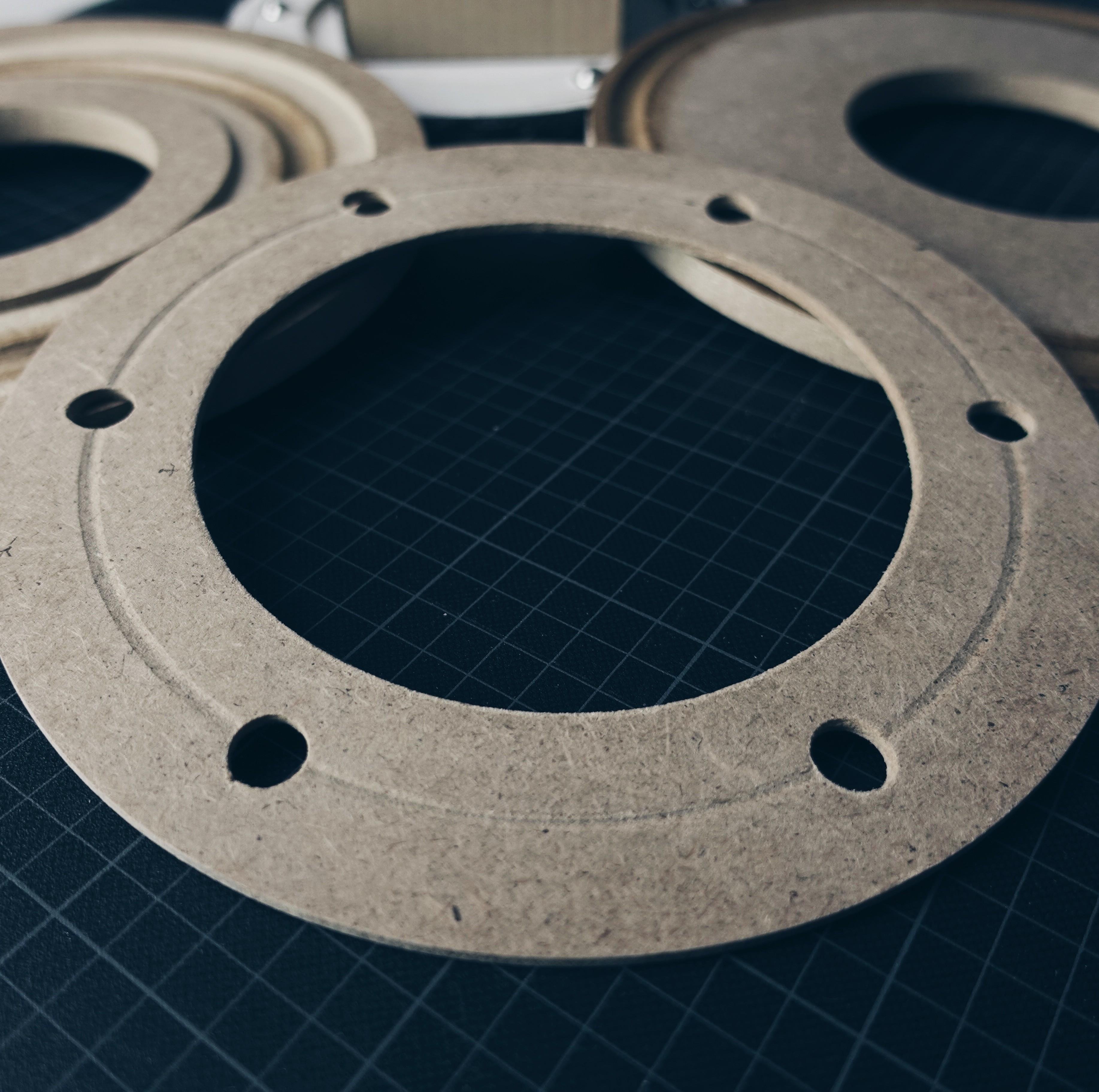 I created a small thrust bearing prototype. In that way
I will rotate the whole Sorter table. I tried different
technics and materials. Cardboard is not the right
material for that job. I used my router, a core box
cutter bit, a spiral cutter bit and some MDF to
create a wooden thrust bearing and the wooden
bearing cage for 12mm steal balls.

What's next?
Creating the big thrust bearing.
Servus and cu next time!
---