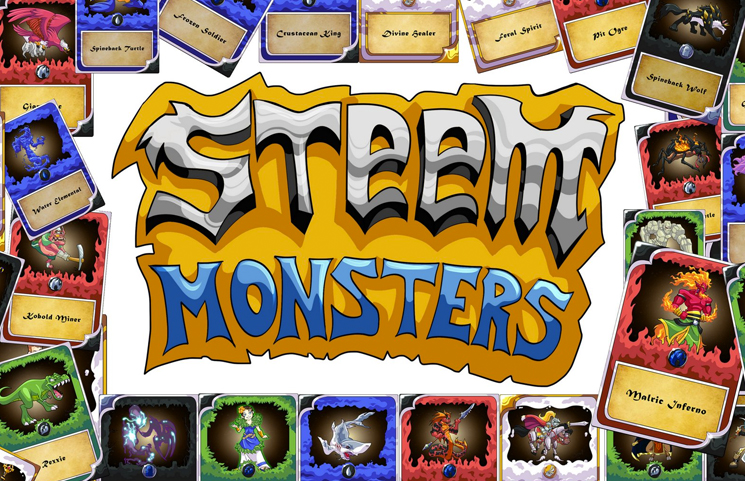 So, a few days ago on the Steem Witness Forum @andrarchy spoke a bunch about key value propositions of Steem to businesses. So here are the two big ones. A fully functional blockchain to build off of and an active community to draw from. These two things are absolutely critical to the initial success of Steem Monsters. We're at around $12k in packs sold in 10 days. I mean... that's a dream come true for any small business let alone one that just started and is still in alpha!
Functional Blockchain
There are a few points I'd make here. There's a game called Crypto Fighter. I have a bunch of their players in my discord sharing just how stoked they are not ot have to pay fees on Eth just to play the game. Every action over the costs gas and gas costs money. So especially when the chain is active you gotta spend money to just play normal activities. That isn't cool and the folks are sharing they are pumped to not have any transaction fees. Also, they complain about how slow Eth is. Steem is free to transact on and has transaction times in the seconds. That's pretty bad ass.
But that point is more about working well. More fundamental than that is that it works. I didn't have to build a blockchain to run this project. I just hopped on Steem, sent a couple custom json operations on the chain, and bada bing bada boom: Steem Monsters. Figuring out how to get an API to function is way simpler and way more cost effective than building a whole blockchain for a single app. So, I'm stoked to have spent relatively little on equipment, not have to run a full rpc for this, and be able to get up and running in a couple months of design and programming work.
Community
We have 60k active users every day. I have something like 300-500 customer so far. There's plenty of room for me to tap into this ecosystem. If I can make 11k in a little over a week with just 300-500 customers imagine what's going to happen as we expand and have a fully functional game. So, that's on the extraction side of things... but I also want to think about what this game can do for the community. In the not too distant future appbase and rocksdb is gonna be implemented by the witnesses, and then we can start growing without breaking technology limits of full RPCs having to run on 1 TB servers. So, at that point Velocity (a future hardfork that will allow mining new accounts into existance for free) will be released.
So, before people would buy packs. Now we mine a new account into existence, give players their own account, and then get them cards to get started. This game becomes a portal to onboard folks into the Steem ecosystem. Now we're building community and growing the platform. That's epic!
There are very few other options
I'm not even sure what other chain I'd work on. I guess maybe it would be ethereum, but I'm already geting complaints about that one. So, besides being a witness that ideologically believes in this place, I'm not even sure where else I'd try to make something like this. Maybe EOS in the future, but that thing isn't even working yet, and there is a dev community, but no userbase...
But I'm not worried about that. I'm just stoked to get this thing off the ground and rolling! I guess not just off the ground but really freakin' launched. It wouldn't be possible without the active Steem Community or without the blockchain tech that's running in the background.
I've said for a while there are two key roles for witnesses: dev and community
I think this project highlights the need for both. I couldn't get this far without a working chain and a smart dev to build the product. It wouldn't take off if there wasn't a commitment to story, community, and the social aspect like trading etc. This is why dev skills and community building is so freaking important. Both working together is the backbone of a successful system.
A request for a witness vote
If you don't know yet @yabapmatt is the dev working on this project with me. If you believe in the power of Steem Monsters to not just extract value but return a lot value to the blockchain then I need your help to get @yabapmatt higher up on the witness list. I'm dreaming of the day he can quit his job and work on this and other Steem projects full time. It's gonna be awesome. He's so talented, I need him, and he needs votes. So, I'm shilling. Please send some witness voting love his way.
This graphic was made by @omitaylor! Woot! Great work!
0