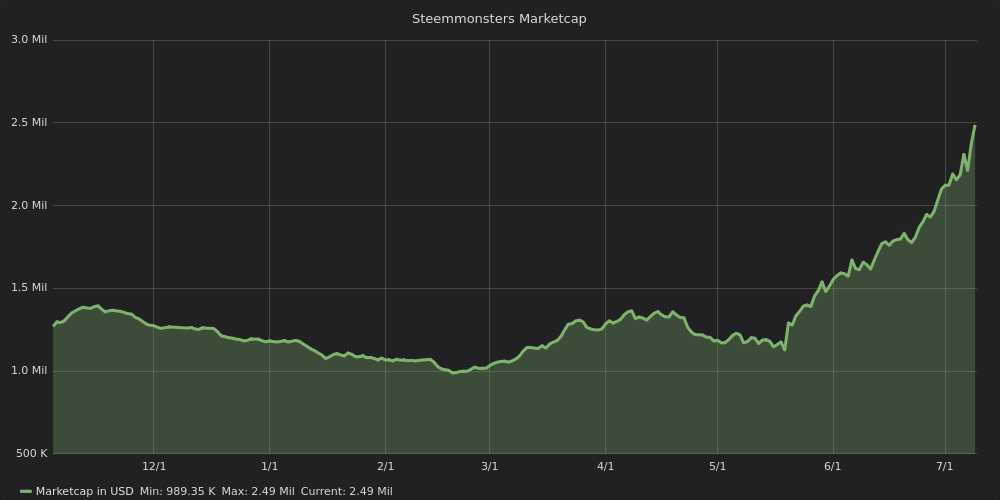 Man, Steem Monsters picked up a handful of new whales and market activity has simply been off the charts. We're pushing 2.5M in total marketcap. We calculate our marketcap by taking the asking price of the lowest cost card of a certain type and then aggregating the total cap based on those numbers. It's not a perfect system, but we've been doing it this way for a while. The cap isn't all buying and selling of cards because we issue rewards cards for quests and seasons as well as people buying packs.
That said we're starting to run out of packs.

I'm hoping to see this on the site before too long.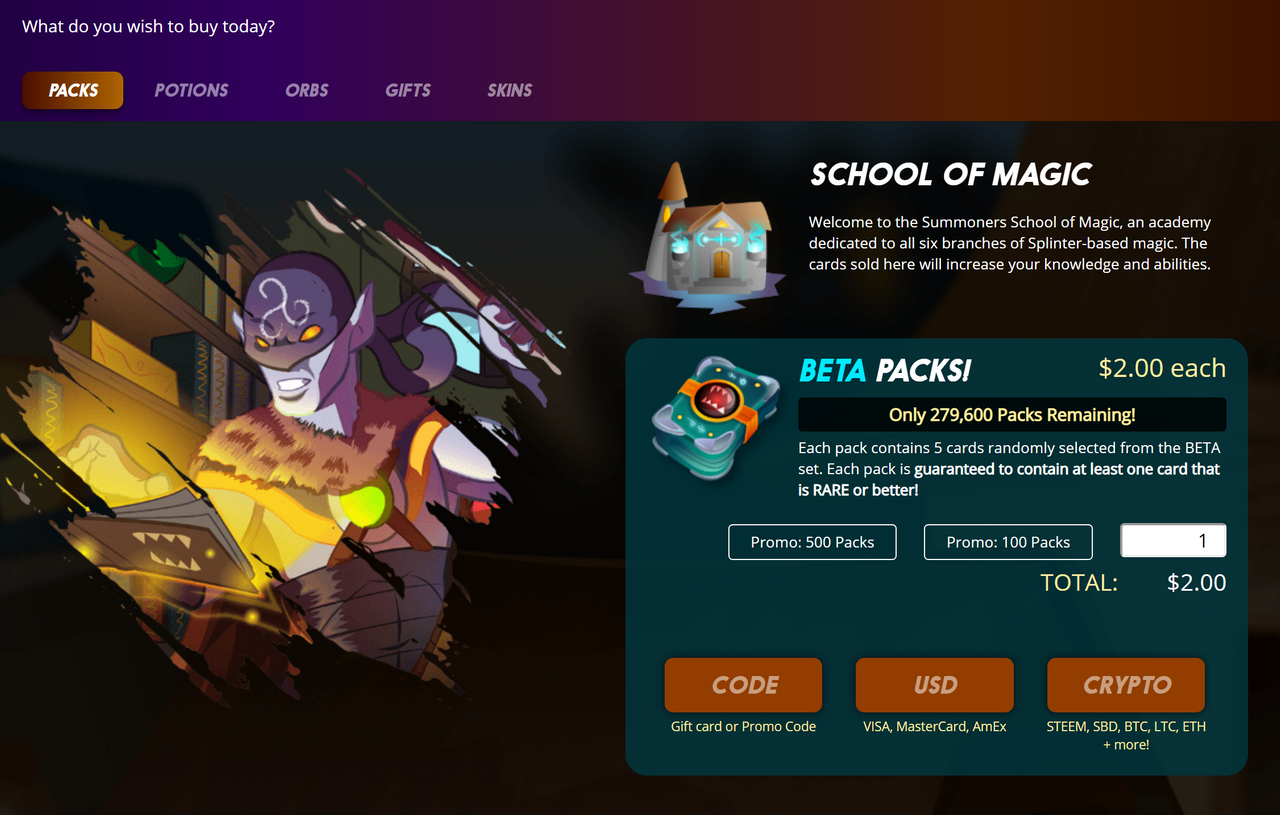 We started with 900,000 beta packs for sale. We're down to 279,600 left.
If you were hoping to pick some up I don't think you have a ton of time left. Remember what happened with alphas? We were selling them pretty well up until we had 100,000 left (33% of total supply) and then fomo kicked in and people bought up a shit ton of them in a very short period. I expect the same thing to happen now.
Everything is looking good!
Let's look at the last 6 months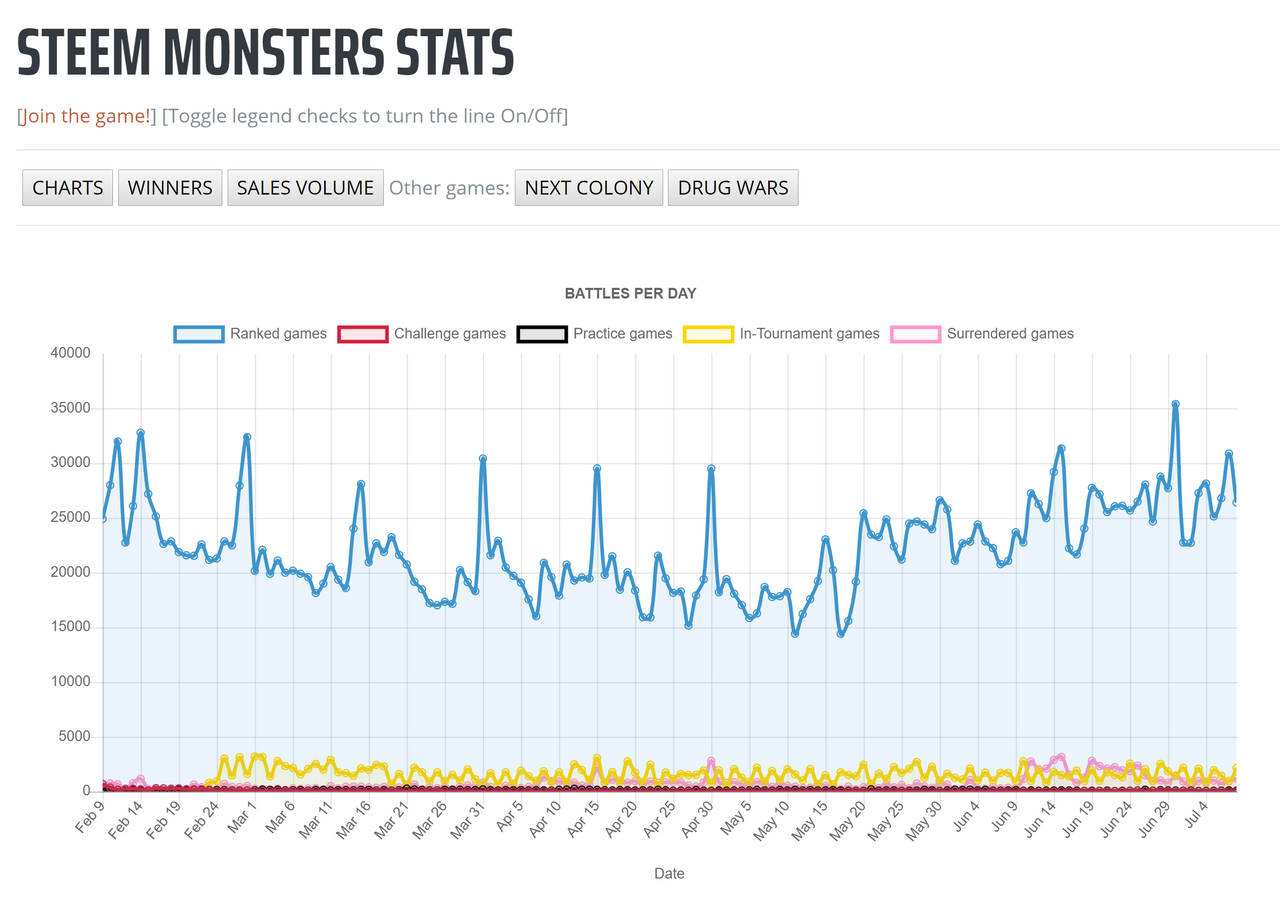 The number of games played on off days is now really close to best season ending days at the start of the year. We've already beaten the all time high for this last season end (in the current fighting system). We should see it smash again when this season ends in six days.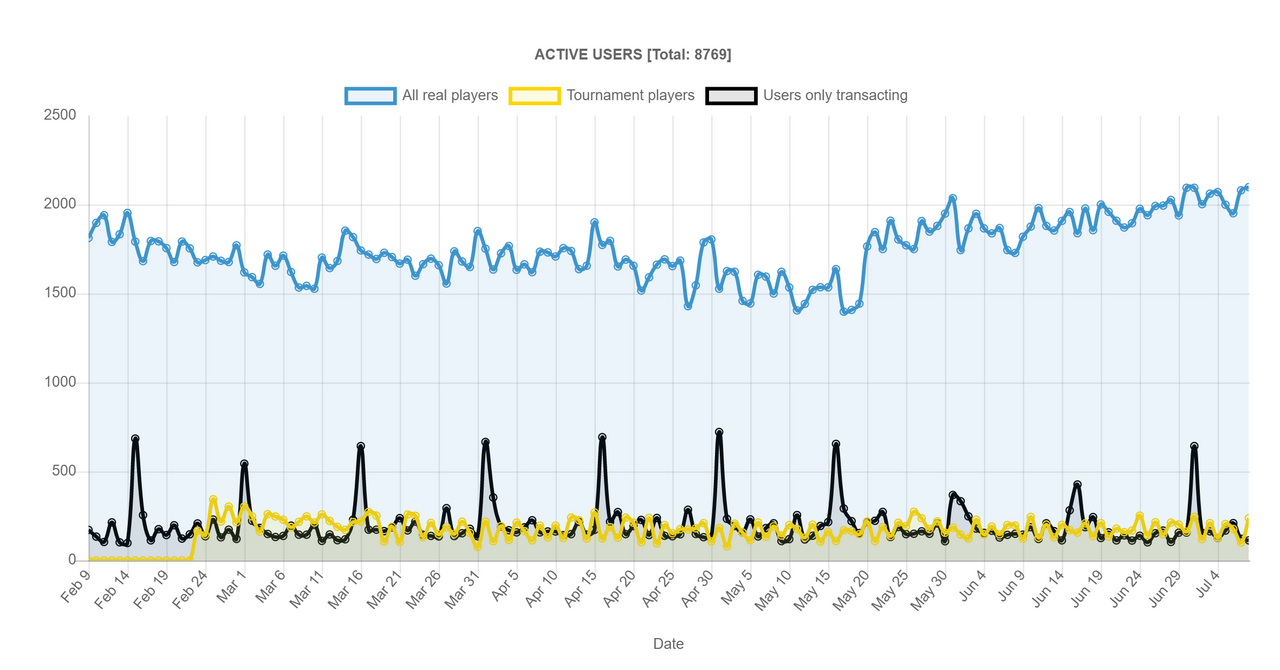 We're up to 6 month highs for the daily number of players and that seems to be growing!
This Volume chart is driving me nuts too!!!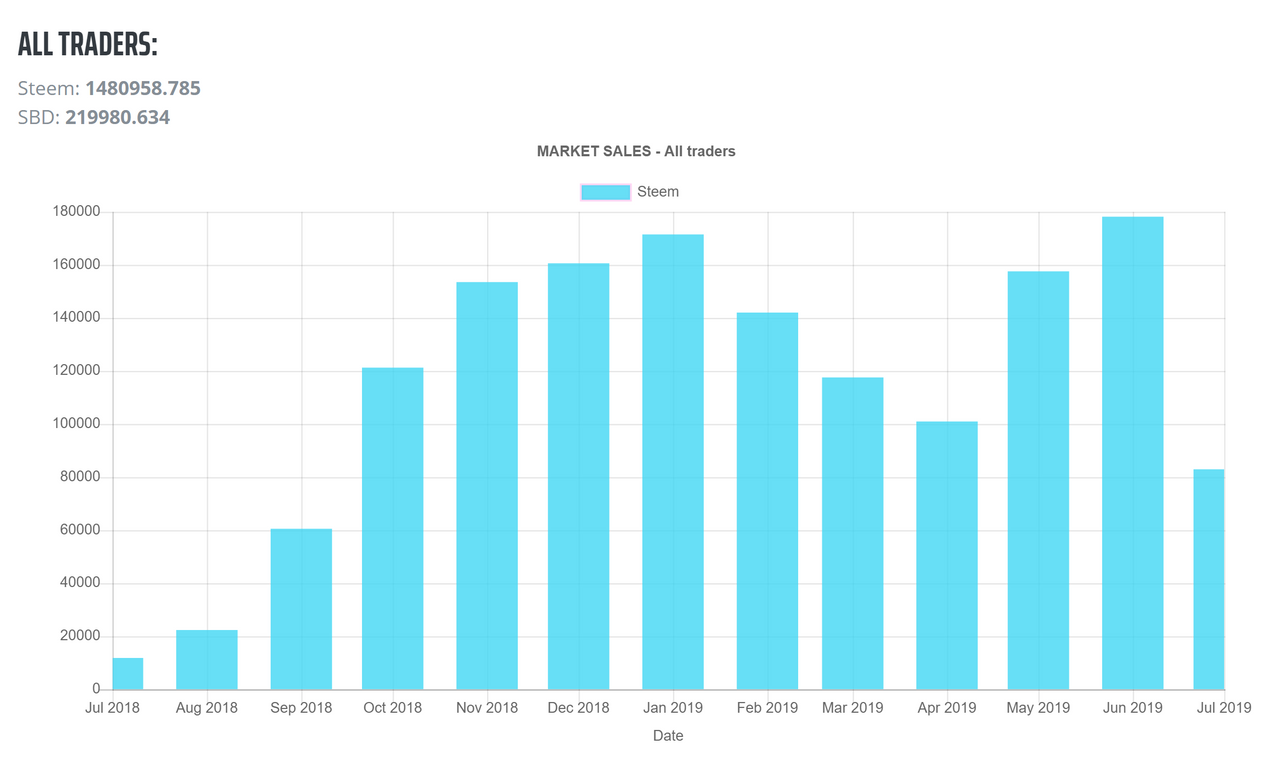 We're a third of the way through the month and already at half the volume of our best month ever. That's great! It looks like we're going to smash our all time high trading volume in a month by ~50%.
Add in rental markets too! I don't have good stats other than Jarvie saying that the number and values of rentals have doubled.
But wait, there MOAR!
How bout this DEC chart. Looks there are people there to gobble up every drop of DEC. Some people want orbs, some want potions, some are looking out for guilds. There's a lot of uses for DEC, but not everyone is gonna get it, so please push and shove.
I'd like to remind people that this is happening at the start of the bull cycle for bitcoin and there's no love for alts yet. Just out of curiosity what do you think will happen when bitcoin, altcoins, and the number of players goes up while beta packs run out?
Food for thought!