Hi everyone.
Last Sunday the previous season on splinterlands came to an end.
It was an amazing season for me as I almost reached Silver I. White and green were my weakest colors but now I've learned more how to use them.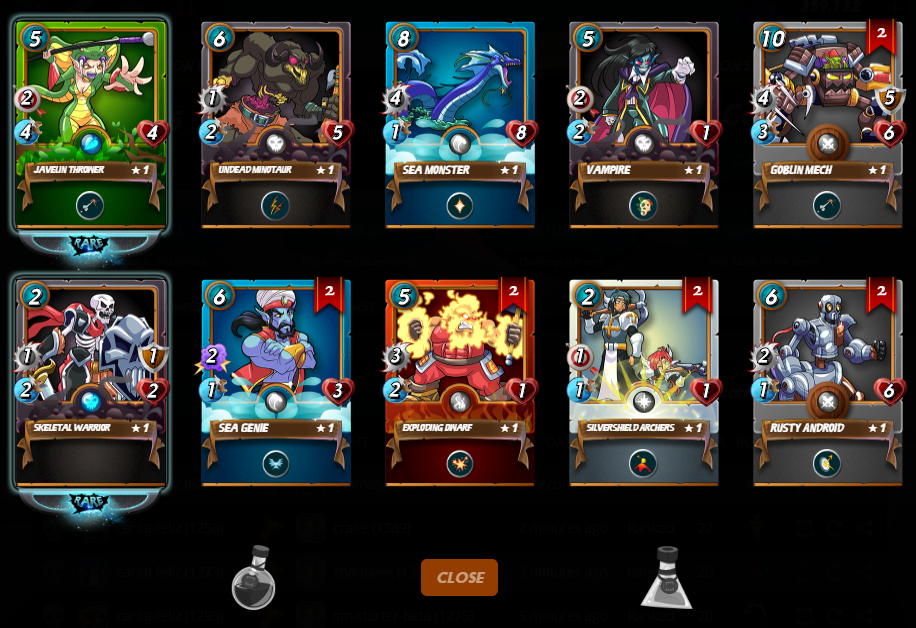 I got 15 cards for this season. I really needed the rare cards. The common ones not so much, I sold them to get more funds for new summoners. I will keep my focus on getting funds for leveling up my summoners
And here there are some good battles.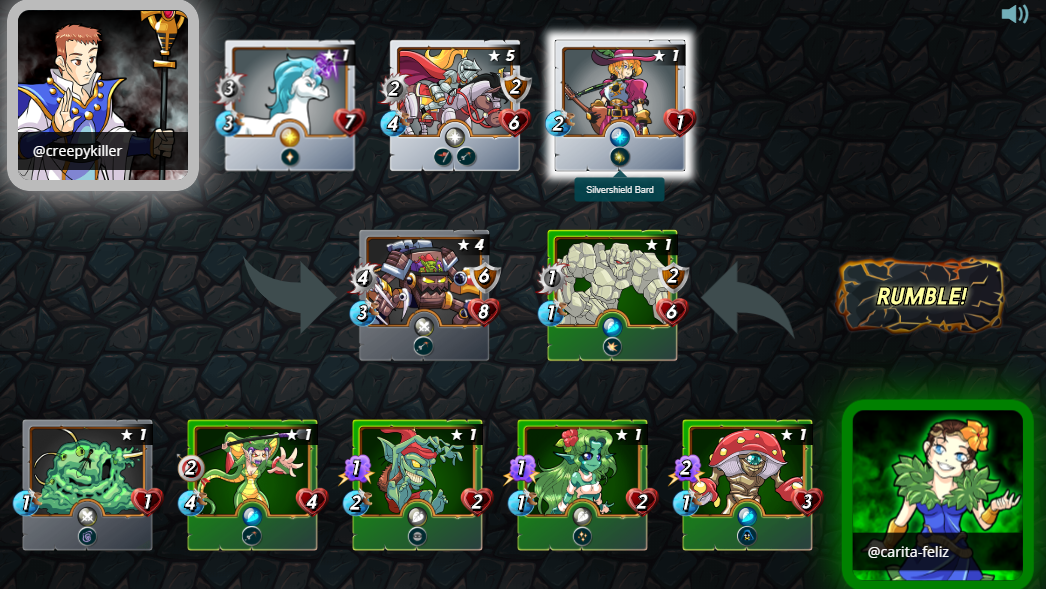 When I saw what I was getting into I thought i had no chance, luckily for me my setup was very strong defensively and my rival focused on having strong attackers. Click here to watch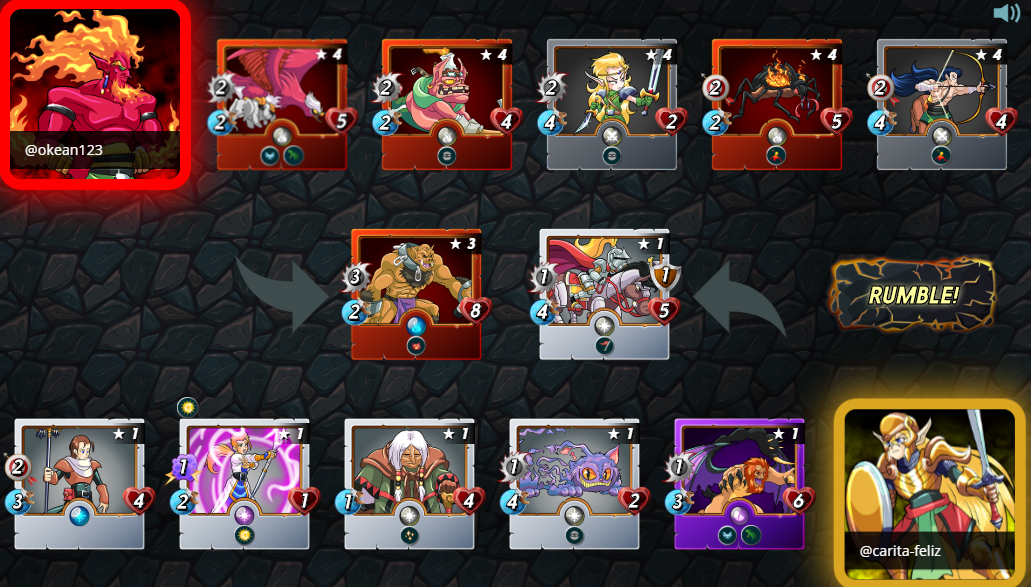 This one was another battle where the odds were against me. Unlike the previous battle both my rival and I decided to go full offensive on this one. Click here to watch