Hey!
Here is my fresh last battle for this post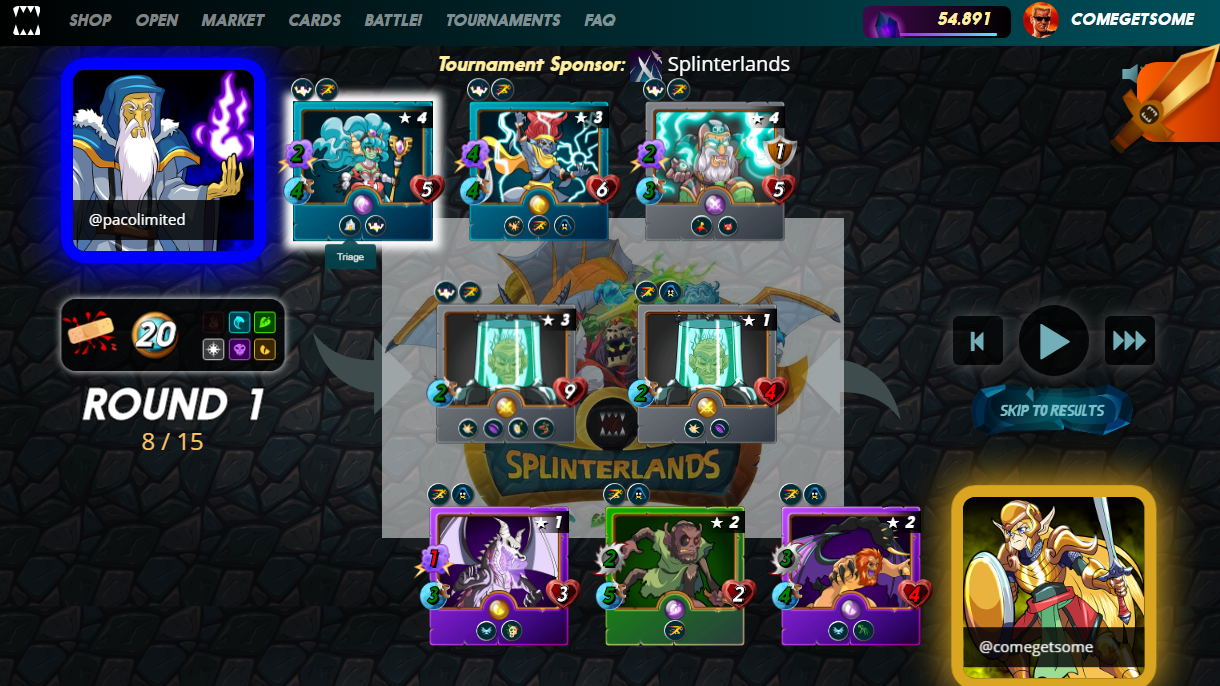 ---
Lets see - here we have the Rule "Healed Out": All healing abilities are removed from monsters - this: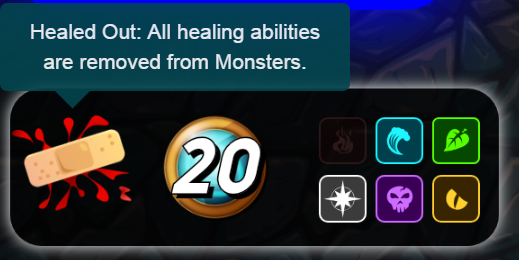 But wait - look carefully to the top left corner: there the Mermaid Healer with the Triage ability on: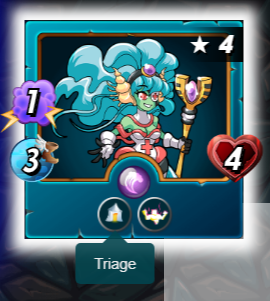 On "How To Play" page we can find that Triage
"Heals the friendly back-line Monster that has taken the most damage".

So, there is no doubt the ability to heal, which was forgotten to disable for this rule.
I hope that this will be corrected in the near future.
Thanks for attention!
---
My different issues/suggestions to the Steem Monsters game:
Please, slightly tunning in the Steem Monsters battle logs displayin'
Unexpected crossing of Gold and Silver Leagues
Steem Monsters proposal for the card gift: what's about a memo?
Steem Monsters suggestion: need to add "lost connection" alert
Issue of the banormal duplication in the Daily Quests Rewards
Steem Monsters front-end issue in the Market/Collection section... Black field appearing
add another stats in the BATTLE TOP - Current BATTLEs in my League
Steem Monsters Tournaments suggestion: to add some more info & external checkbox column
Proposal of the pushable suggested price in the list for sale
The Tournament share button & add affiliate linking for this too
Steem Monsters Daily Quest 00:00:00 countdown issue - it needs to add auto-refresh the page
Tournaments suggestion - clickable urls in tournament description
Tournaments suggestion: to add some more info about the Completed ones
Steem Monsters: Monster Selection Mode needs some tunes
Steem Monsters site: I wonder does the date on site needs to be updated?
Steem Monsters Collection & Market tabs: lacks of pinned filter menu
Steem Monsters needs to improveslightly the Battle Statistics Table
pixelhunting issue for the Kiara Lightbringer card view)
About some more info descriptions about the catual actions on the main SM page
---

---