Hey!
Somebody is cheating here!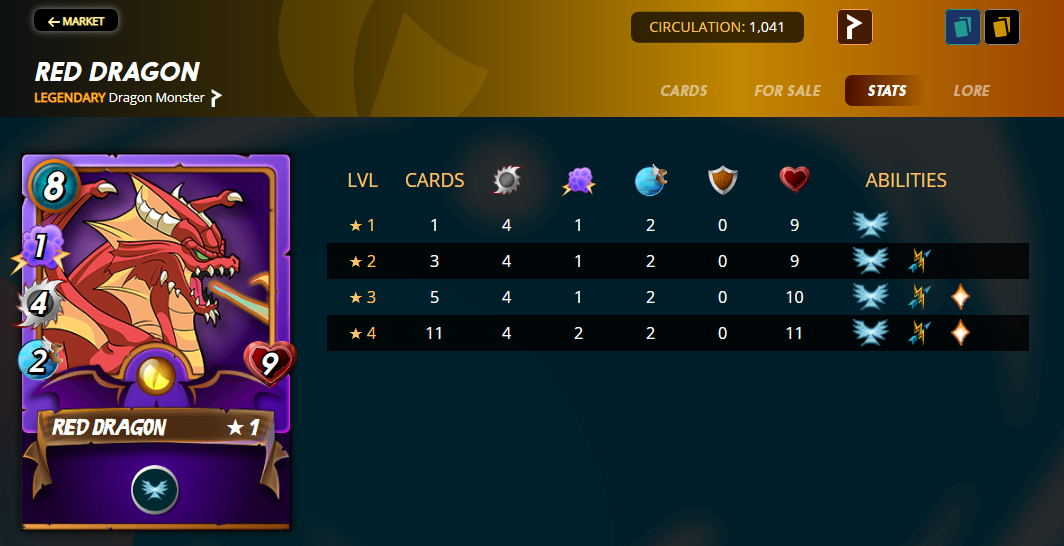 When I say this, I do not mean players, but wanna point on the card.
Look, this monster have ability to use both Melee and Magic and his attack grade is 5 DMG for the first level. Of course Dragon has 8 Mana to summon but lets see what this creature can do:
Look how @cryptofrancios used it against my deck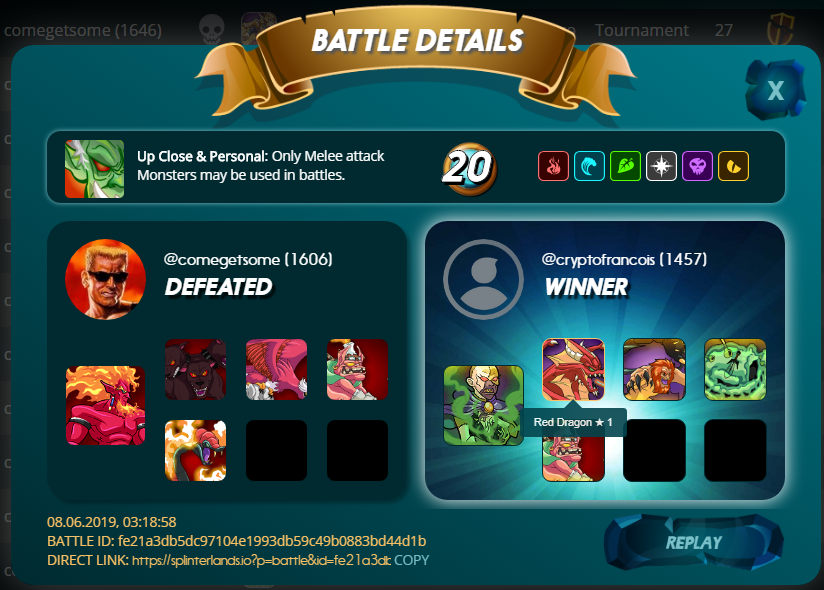 => push to see the whole battle
First Red Dragon cheat is that it can participate in "only Melee attack monsters may be used in battles" ... so it seeps into such battle with a Magic Attack!
And what a brilliant scheme of @cryptofrancois - he used Delwyn Dragonscale to amplify the Magic Damage! Ok, I think - would the not Delwyn but Malric Inferno add more DMG attack summary to the whole team (and + 2 Mana points , for example, Cocatrice to the rear).
But it is well enough additional non-melee attack, bypassing the rule.
I wonder - what does this monster do at the "Target Practice" where all of them are the snipers?
---
---
Join this wonderful game - and you'll get your own experience, victories and emotions!

---