Hey!
Actually, I do not support posts in which there is only a picture with a quest daily reward. ...You know - these are the usual regular publications.
But dropping a legendary card in a quest is already a big holiday, because it usually looks like:
Common, Common, Common ...
The next day rose higher in the rating - there will be one more card rewarding!
... and again: common, common, common, common ... uhhh!
So I got a real Steem Monsters Royal Flush!
Common Exploding Dwarf
Rare Maga Fire Wizard
Epic Daria Dragonscale
Legendary Lord Arianthus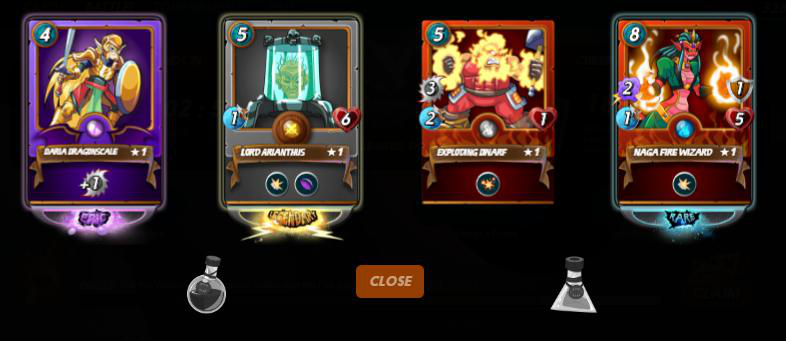 Okeey - all cards a regular (and I think nobody can get 4 Gold Foil cards at once), but the Royal Flush! 👍
I hope someday to get the Gold Foil Legendary Card.
Wish all us luck!
And wrote me in the comments - what did you get.
---
---
Join this wonderful game - and you'll get your own experience, victories and emotions!

---