Nobody came along and leased my light team last week, so I delegated them to an alt account to casually play up at the end of the season. (In the meantime I picked up some cheap maxed Defenders of Truth, so I added one to the team.) That account doesn't have any cards at all in it, which makes some of the rulesets impossible and others just really unlikely to get wins in.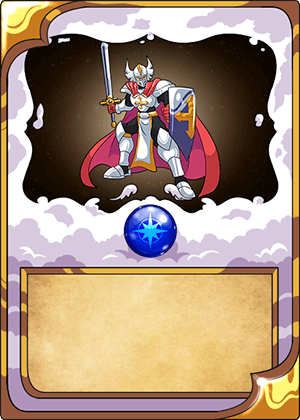 Melee Only is naturally one of those, with Silvershield Paladin being the only melee card in the deck, but that didn't stop me from winning this amusing battle against one of the Life bots that are still infesting the silver level. Without Peacebringer available, those account don't have any cards that do more than one damage, leaving them completely ineffective against my Paladin. Mine, maxed out for silver at level 4, does two damage, and ever-so-slowly works his way through most of the team. (Though eventually fatigue got to the last couple before he could.)
Not playing Steem Monsters yet? Sign up through our link for free cards, votes, and giveaways.