Most Monsters battles these days follow some pretty typical patterns, and there's not a lot to talk about, but this one at the end of my daily I thought was pretty interesting.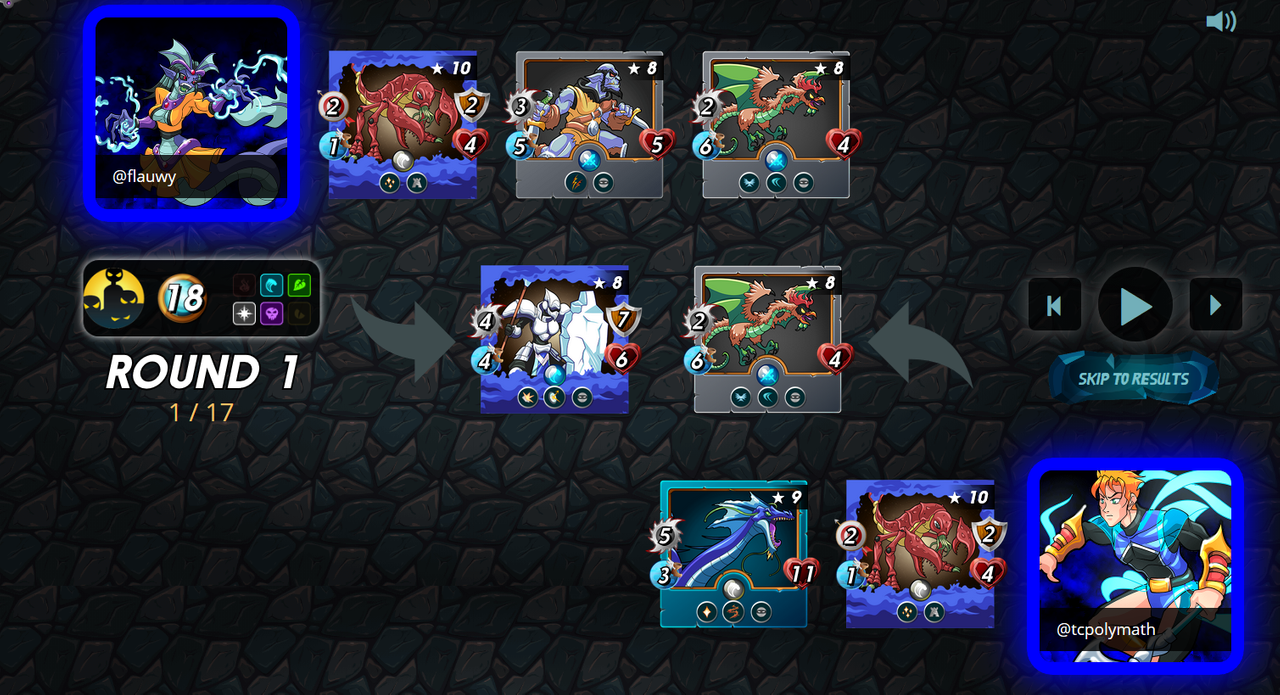 18 mana Super Sneak is pretty troublesome to begin with, and Cocatrice in the back as defense is standard. I decided to go with something a little creative, though - with 18 mana getting enough magic together to take out a Cocatrice is pretty difficult, and Super Sneak tends to lend itself to tanks without Thorns, because they're going in the back.
I probably could have done just as well to use Hydra here as Sea Monster, but the monster's extra hit points come in handy and give it the edge the times Hydra's retaliate doesn't work. This is maybe more about being creative than putting together an optimal team, but I'll generally choose one that interests me over one that's optimal anyway. (That may be why I'm consistently about 40th and haven't won a tournament yet.)
Not playing Steem Monsters yet? Sign up through our link for token kickbacks, votes, and giveaways.