A drop in card prices has allowed us to increase our Steem Monsters signup kickback for February from three cards to five! Sign up through our link and buy a starter pack to start off your Steem Monsters adventure with five Reward Edition spell casters, as well as our permanent bonuses!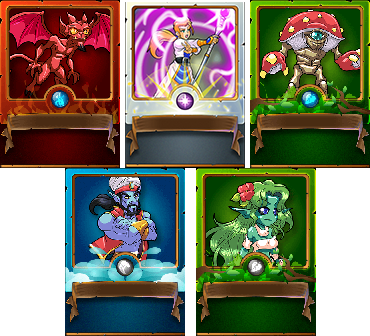 Free cards bonus!
Flame Imp is a Rare magic unit for the Fire splinter, who is very useful at only 3 mana. At higher levels he'll provide the Swiftness ability, which increases the speed of your whole team, but for beginners he's still very useful for a faction that doesn't have a lot of ranged attackers early on.
Divine Sorceress is an Epic magic unit for the Life splinter; like Flame Imp, she costs only three mana, which makes her easy to fit into teams. Unlike Flame Imp, though, she starts with her special ability, Divine Shield, which allows her to take no damage from the first hit she receives.
Mushroom Seer is a Rare magic unit for the Earth splinter. Though it's more expensive than the other two, at five mana, it also starts with a unique ability: Silence, which reduces the magic attack of your opponent. This is very useful against magic-focused teams.
Sea Genie is a Common magic unit for the Water splinter, whose primary Summoner boosts magic. But Water has no magic attackers in the starter pack! So this will start you off with one.
Wood Nymph is a Common magic unit for the Earth splinter, whose Tank Heal ability is important for keeping your units alive.
Random Giveaway bonus!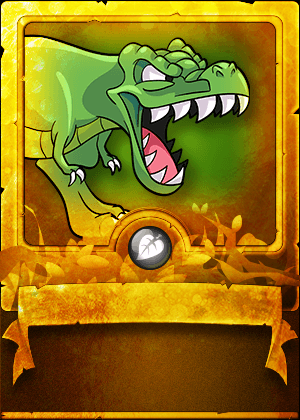 We're just one more account signup from picking one of our users to win a gold foil Rexxie! Rexxie in gold foil form is already high enough level to have the Trample ability, which is very important for making him worth his very high 7 mana cost. He's a melee attacker for the Earth splinter, and with Trample he can stomp all over your opponents, especially in the Melee Mayhem and Super Sneak formats.
---
Voting Bonus!
We give a daily upvote to all of our affiliated users, from an account that currently has over 7,000 Steem Power. Our voting power has recovered from earlier in the month and votes for our users are now in the 12c range.
All in all, there's a lot of value there for a small investment in playingSteem's hottest game!