A couple days ago we made it to nine members of the Crypto Game Strategy affiliate stable, which means that our next signup will trigger our first milestone giveaway: we'll choose one of those ten players to receive a Beta edition gold foil Rexxie card.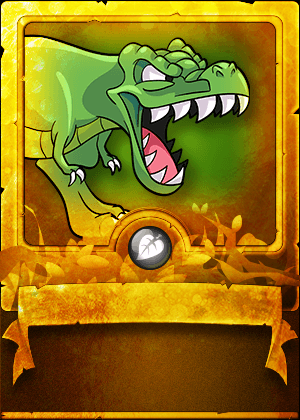 Since the giveaway announcement, Rexxie even got buffed, his mana cost reducing from 8 mana to 7. In addition, the increase in maximum mana caps that came with the new season is making him more usable than ever.
The next person to sign up through our link and buy a starter pack will get a 10% chance at that Rexxie!
Plus, you'll be eligible for all of our future milestone giveaways. We'll send you three free Reward edition spellcasters on signup. And you'll get a permanent daily vote from our account; voting power had gotten a bit low, so I've recharged it, and the last few votes going out have been over 13c apiece. We're seeing good account growth as well; by the time this post pays out we'll be over 100 native Steem Power to go with what we're leasing.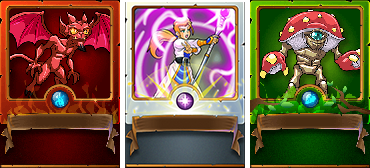 Also Steem Monsters' promotion of 10% back from all purchases in Steem Power ends tomorrow, so if you're thinking about buying, now is a great time to get in.