We're still looking to lease out some of our spare cards, and with the card market rising quickly over the last few days we think our prices are pretty attractive. Here's an offer of a functional team that can get you quite far in the game by itself: four Light splinter cards with proven effectiveness.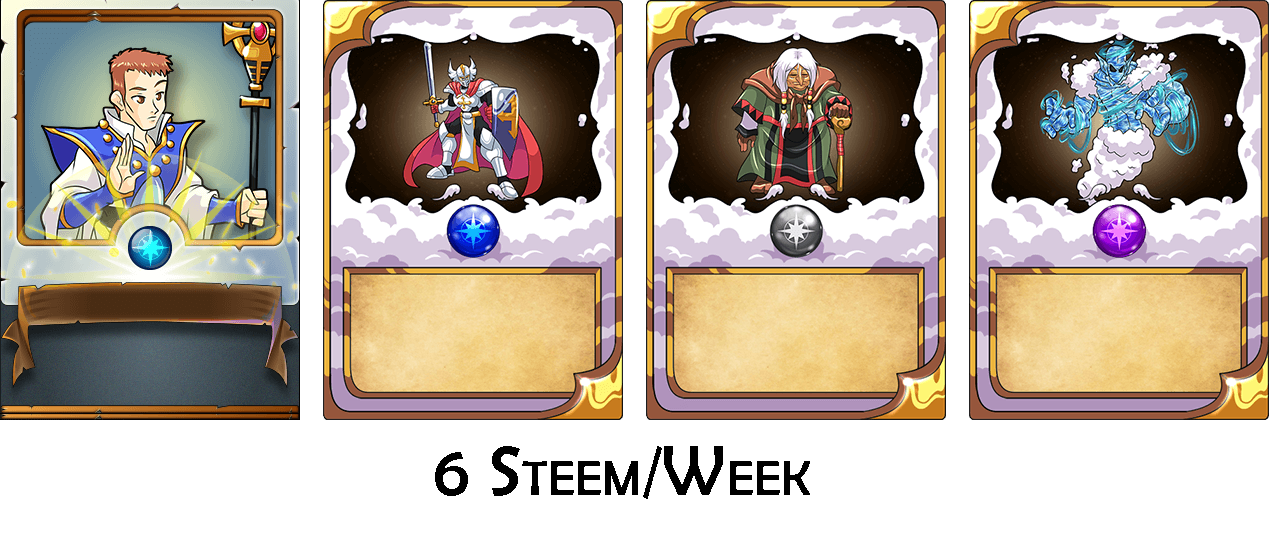 (Images may be of different editions than delegated cards)
For 6 Steem/week you can have this max-level Life team: Tyrus Paladium, Sivershield Paladin, Divine Healer, and Air Elemental. Even filling in around it with level 1 cards, this team could get you quite far - we've all seen the success in Silver and Gold of accounts that only have a few Life cards, and they're not high level.
If you like, you can add an Angel of Light for 1.5 Steem/week.
If nobody takes me up on this I might throw them onto an account to demonstrate how effective they can be. That will at least give me something to post about.
We'll have a similar Death-splinter team in a couple of days; waiting for one of the cards to come out of cooldown.
Not playing Steem Monsters yet? Sign up through our link for free cards, votes, and giveaways.