Hello all,
It has been just over a week since I started researching crypto-based games, and ultimately making my way to the Splinterlands. Since then I have played a few hundred games, researched the tokens behind the game and community, and started buying and selling cards on the market. I realize at this point in the games lifecycle, I most likely will not make any money off of it, but that is okay - I want to support this amazing project & community. I really enjoy the deck building strategy behind the game, and the tournaments. Here are a few observations so far: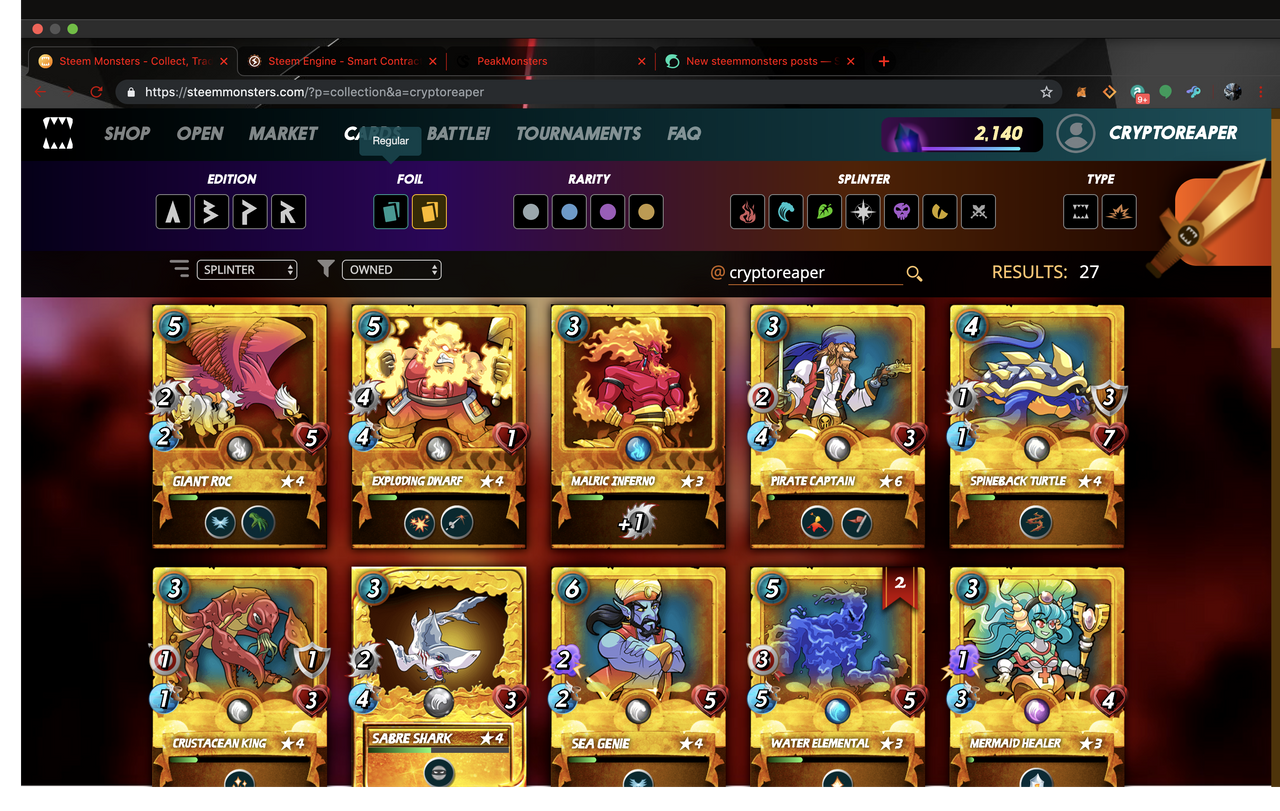 I really enjoy the aesthetic of the game, cards, and site
Deck building is extremely fun to strategize and try to outsmart your opponent
You can essentially play this game( and advance) for free - after the initial purchase
You can make money if that is your goal, but IMO it shouldn't be your main purpose
+I love that the devs have lore behind all of the cards, and plan to incorporate campaign/their stories in later iterations
Devs constantly outputting new content, updates, and upgrades to existing systems, and listening to community feedback
Core group of players active in the community and always willing to help
Devs readily accessible and willing to communicate & answer questions
Seems like its always the same names popping up in Tournaments, chats, post, and even battles. We need to get the word out & get some new blood into the game =)
Along those same lines, it seems most tournaments are won by the top 5-15 people every time. Maybe we could add Rankings to separate some tournaments ( not by card level but by league etc. )
Few small bugs are annoyances, but not complete mood killers. For example - if I Click and drag a card accidentally when selecting my cards for a battle, I can then no longer double click or add any characters to my list. I then have to refresh the page and hope that I can reselect a team in the time required. Not the end of the world, but has cost me a few battles due to a bug.
As you can see, for me there are a lot more pros than cons that I can think of off the top of my head. Most of the cons could be solved with more daily active users, and just more involvement with the community. Hopefully some advertising and more word of mouth will cause this game to become more mainstream and increase the amount of competition for the game, markets, and tournaments.
TLDR;
I really have enjoyed my time so far in the game & the community. However, I recognize some problems that can be root caused back to the small player pool & we as a community need to make all of our friends play =P
Long Live the Splinterlands!!