Hey there! Long time, no see! Sorry, I've been very busy working on moving to Peru. :) But that's another story! This post isn't about me.
As many of you will surely know, there have been several updates to the Steem Monsters game lately, one of the first obvious and most recent changes was the re-branding to the newly founded name Splinterlands.
A while before that, as pretty much everyone on STEEM is aware, tournaments went live and all players were then able to battle one another for not just bragging rights but real valuable prizes too!

As of this very moment, we are nearing the $30,000 mark in total awards between all tournaments. All kinds of great prizes have been handed out, and not from the Splinterlands Team alone. Since it's inception, tournament battles were always meant for greatness and those of us who have been paying attention to the details realize just how much potential there really is here.
Now that you can add PASSWORDS to your tournaments, you can keep out unwanted entrants. Or if you prefer, only let in those who have qualifiable requisites.
Up until now, it's been a bit of a free for all, as far as who is able to join in each tournament.
Having passwords available will enable those of us who might like the chance to have special games where you have to gain entry through other methods. For instance, by winning another type of game/raffle/quiz/puzzle etc, the list of ways to win entry into a tournament is endless and up to you, which is the best part! Be creative.

Along with passwords, Steem-Engine Tokens can now be added to use as an entry fee into certain tournaments, if they meet certain criteria.
The first one to pop up on the site is PMT PeakMonsters Tournament tokens.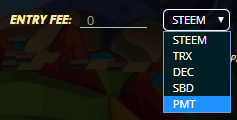 Keep in mind, you can't just add any random token, in order for your token(s) to be put on the Splinterlands site you will need to contact @yabapmatt on Discord. Discord Id. Yabapmatt#2259 He will help you make sure that your token is something worth being added.
If and when your token is accepted, once it is added to the site, you'll be able to have personalized tournaments with your own token! ...and a password!

As you can see, @jarvie and @asgarth have been on top of things and made sure to be the first with their own usable token, which brings my next point up, how on earth do you even get PMT?
If you're like me, you probably checked Steem-Engine right away and have already found that there are quite literally ZERO tokens available on the market!
To be honest, I don't know much about it yet.

It's a relatively new idea that's in development still, so I would recommend that if you're interested in learning more about PMT you should head over to the SteemPeak Discord and check out the #peakmonsters channel for more information!
I'm sure @jarvie has some juicy details he's eager to talk about. SteemPeak is always up to something, constantly working hard to improve their already fantastic platform which I am actually using, right now!
Click here to see the latest updates from the SteemPeak Team
If you're tired of the same old Steemit, check them out, you'll be glad you did.
Now for the tournament!
If you haven't had a chance to score one of the new legendary Red Dragons, look no more!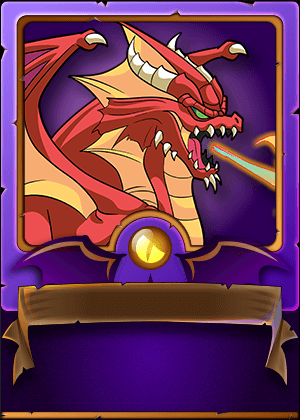 And that's not all! I've also put up 5 of these 10 Gold Foil Delwyn Dragonscale cards too!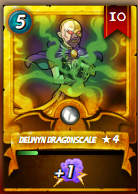 Tournament fee: 500 DEC
Time: 10:00 PM EST
Minimum: 20 entrants
Before I forget, one last thing I would like to mention before closing is that to those of you who are still holding on to your SMPT, I will be creating a new token very soon. This new token will also have completely new utility.
I will be giving out this new mystery token at a 5:1 ratio for your old SMPT which will soon be made obsolete. So stay tuned and keep a lookout for my next post which will likely contain more solidified information relating to this token swap!

Your resteems and upvotes are appreciated, should you choose to do both, please let me know in the comments below. Anyone who does will receive 5 SMPT (which will be worth 25 of the new tokens)
Congrats to tonight's tournament winners!