First, my dad says I have to still tell everyone I'm 8. But now he is going to proofread my posts too. But he promised he wouldn't change them.
STEEMMONSTERS!!!
Dad showed me how to make the letters big. So because we LOVE Steemmonsters, I made it big. I am getting close to making another one of my splinters level 2. I think I will do my earth team becease golem gets healing at level three. Then he's real good!
But my dad has been playing tournaments and trying to get me to play them. I'm thinking about it because I can trade my Steem I win to dad to save money!! Or even better I can use some of it to buy cards to power up! But I have to save some of it.
And today I am going to show you my favorite fire card. It is cerberus because he is like my dog, Evil. Because she looks scary but that is so she can keep us safe. Thats why dad said he does good in the front because he's like Evil and wants to protect her pack. Here he is.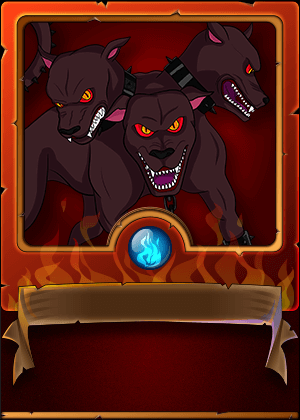 You KNOW YOU WILL BE SCARED OF HIM!!!! He has three heads and mouths to bite you. And if you even hurt him he will just heal. Evil can't even do that and dad won't fight her.
Here's Evil and me playing on the pond so you can see her too. But she doesnt have three heads!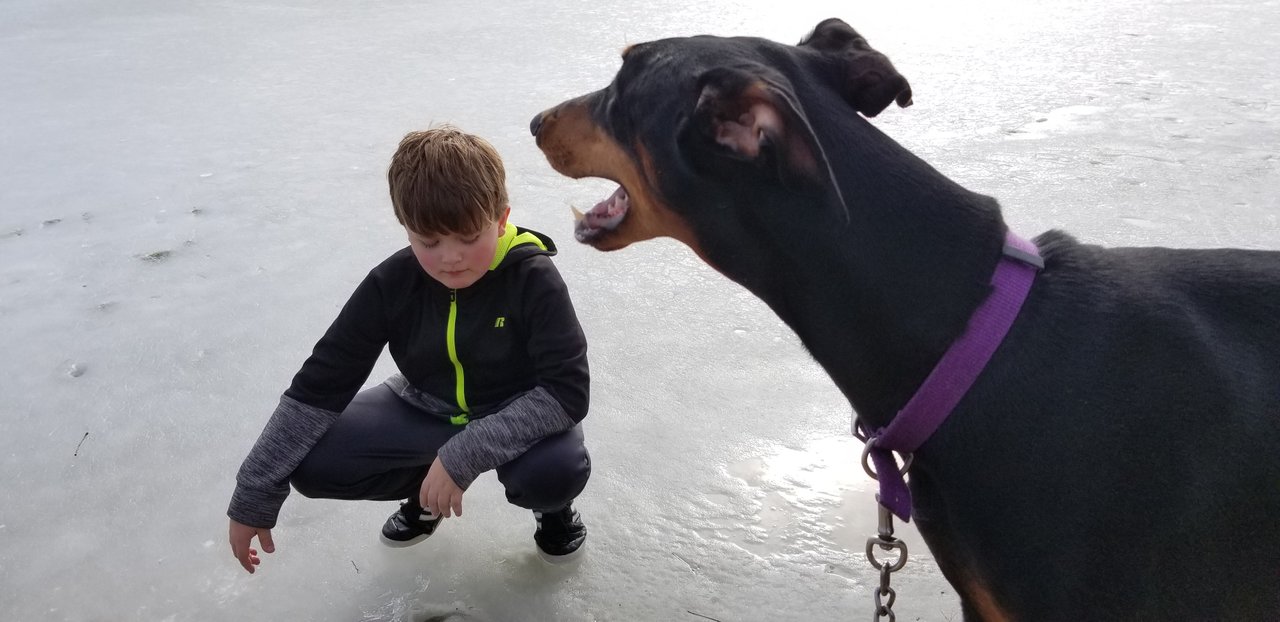 PLAY STEEMMONSTERS!!!