Apparently the steem monsters node is at least a few blocks behind the chain. This is causing the following error message.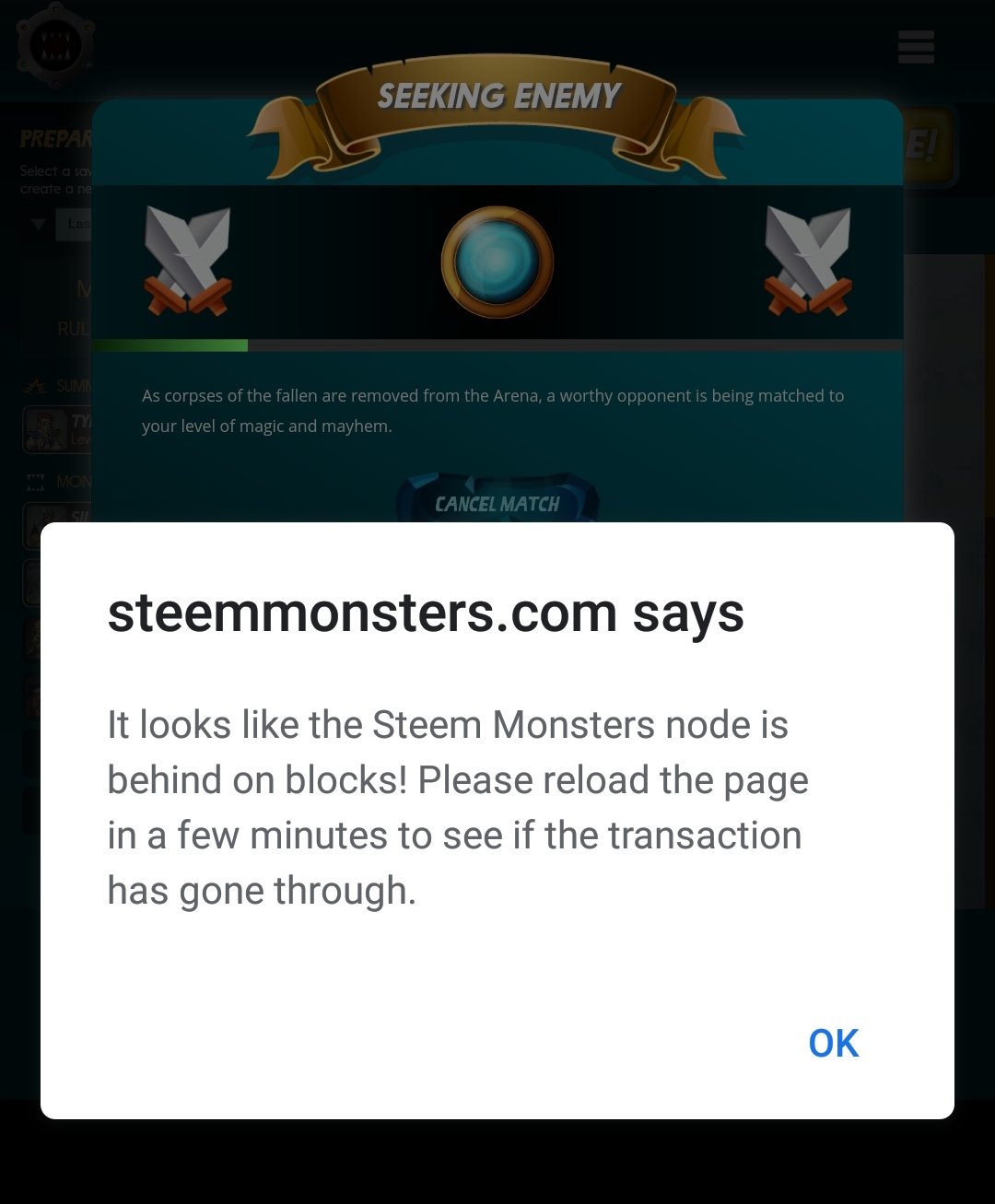 Simply put, this means we can't play right now. But if you keep at it you may be able to play one match every hour or so. And the bad part is the people who made the game are gone and cant fix it right now.
So how many of you guys out there just bought a starter kit...and now you can't play? And does it make you mad. I was already pretty aggrevated because i have to play sooooo many times to win. I dont know if ill be playong too much longer becauae im eight and i have a lot of other games i can play. This one is getting boring bevause it is hard to get anywhwre plus theres always problems trying to play.
I wish you luck playinf and i hope they fix it soon.