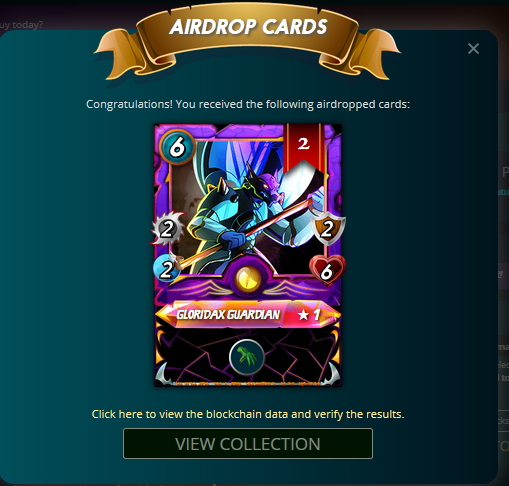 Just claimed my airdrop and again I got 2 fresh legendaries.
Of course I was hoping beating the odds and get more or even a gold foil version but I am happy nevertheless as 2 cards beat 0 all day every day.
So far there only exists 290 but this number will rise quickly as you can obtain the card in Untamed packs now as well.
Enough packs sold to already unlock the third airdrop but so far we have no word which card it will be and which rarity.
This airdrop should be my largest as I went full retard and bought a shit ton of packs.
Not all airdrops will be legendary cards but afaik there will be at least 6 more which will be summoners.
I sure hope I can get my hands on some of those for free as well.