Instead of training monster and building the best decks to fight our opponents! Now we're building our armies, increasing supply chains, manufacturing weapons and producing drugs and alcohol to grow our very own gang, cartel or mafia on Steemit.
BEST PART ABOUT IT!
Its free to play
Earn Steem as you play
Looks like its going to be a lot of FUN!
Join today by using this link!
https://staging.drugwars.io/#!/ref/@focusfit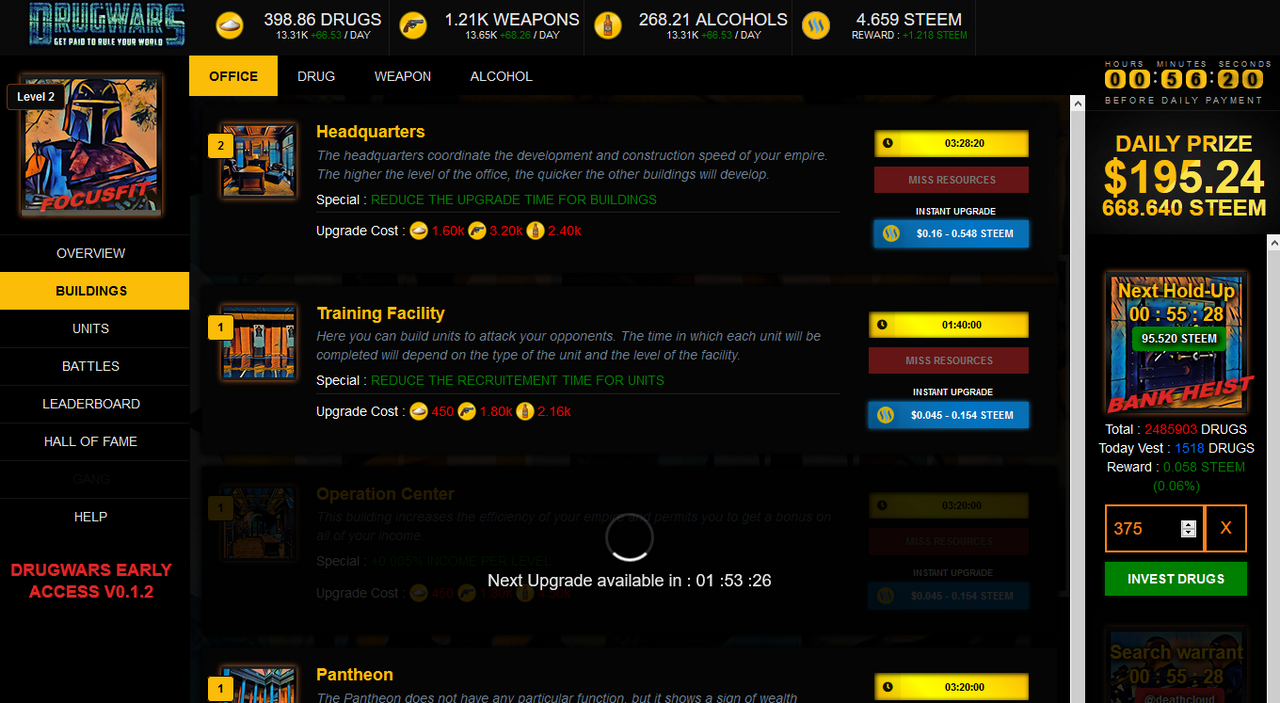 Don't forget. Watch your back out there.
And Goodluck!