Steem Monsters For Poor People
Since "I love poor people" I decided to host a regular game to help people that don't have a lot of money to enjoy the Steem Monster experience too! It will be a way to learn about Steem Monsters and also over time earn enough points to get your own Steem Monsters Starter Deck so you can play too!
Here's the simple game, its called Pick The Right Monster:
Rules: Pick the Steem Monster that correctly fits the description given. If you correctly pick the right monster, you will get a point. At the end of October, the person with the most points will get a free starter pack. The 2nd place through 10th place winners will win a few free cards (10 points minimum). Everyone that gets at least 10 points by the end of October will get a Steem Monster card.
Game 11 - Pick The Monster With Blast
In the game the monsters will have many different ways to attack you. Sometimes its with their actual attack (Melee Attack, Range Attack, or Magic Attack), and other times its done through their "abilities". Note: to find the abilities you can see them on the Stats page of the card.
Today we're going to shift to offense on our abilities, after all who doesn't like causing damage to their opponents in battle. The ability of the day is "blast". And while it is usually only available at higher levels, this ability packs a serious punch. What happens is when you strike your first target, it then "bounces off" and hits the next monster in line with half the power. So its like 1 1/2 times your punch and spread over 2 monsters. The reason why this is good is that it can be combined with a snipe attacker and you can really do damage if things line up right. On top of that, blast comes in both range and magic power so you can team up your attack strategy to coincide with your overall team. I've seen lots of blast as these games have started (really more practice), and it is simply a beast to play with (or against)!
Pictured below are 5 cards and their stats page. Please identify by letter which one is most likely to be the monster that has "blast" as an ability. Put the answer in the comment section!
A. Serpent Of The Flame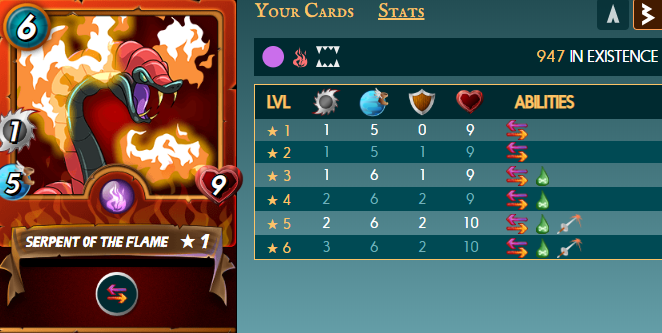 B. Magi Sphinx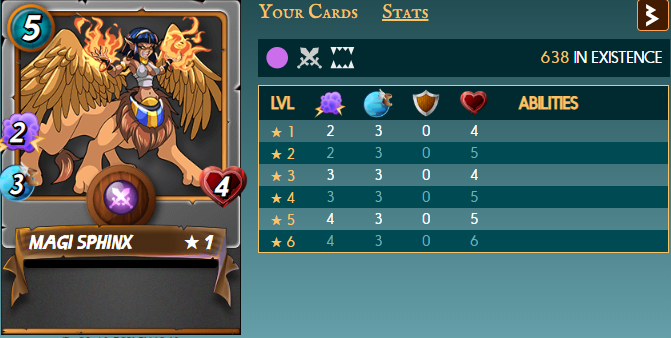 C. Screeming Banshee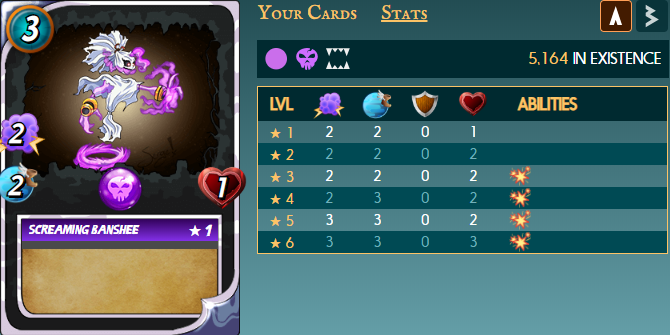 D. Zintar Mortalis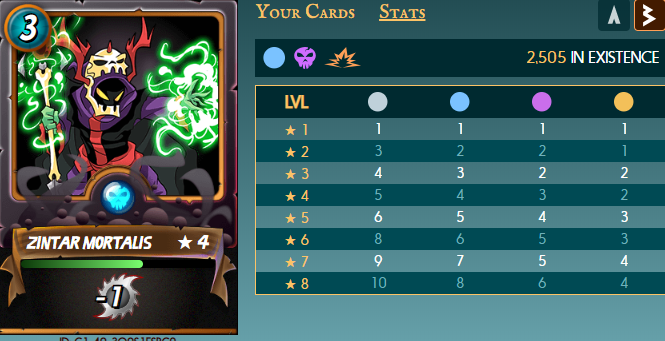 E. Selenia Sky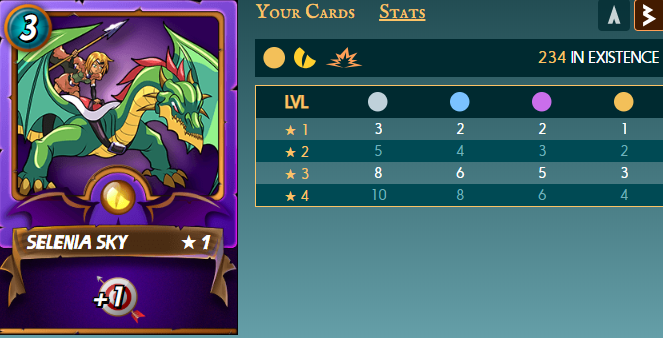 Remember you don't have to invest in packs to play the game, you just have to show interest and there are many ways to build your own deck!
Please note, there are no upvotes or resteems required! This is a supposed to be a fun game that will help to introduce you to Steem Monsters and help you also build your decks a little!