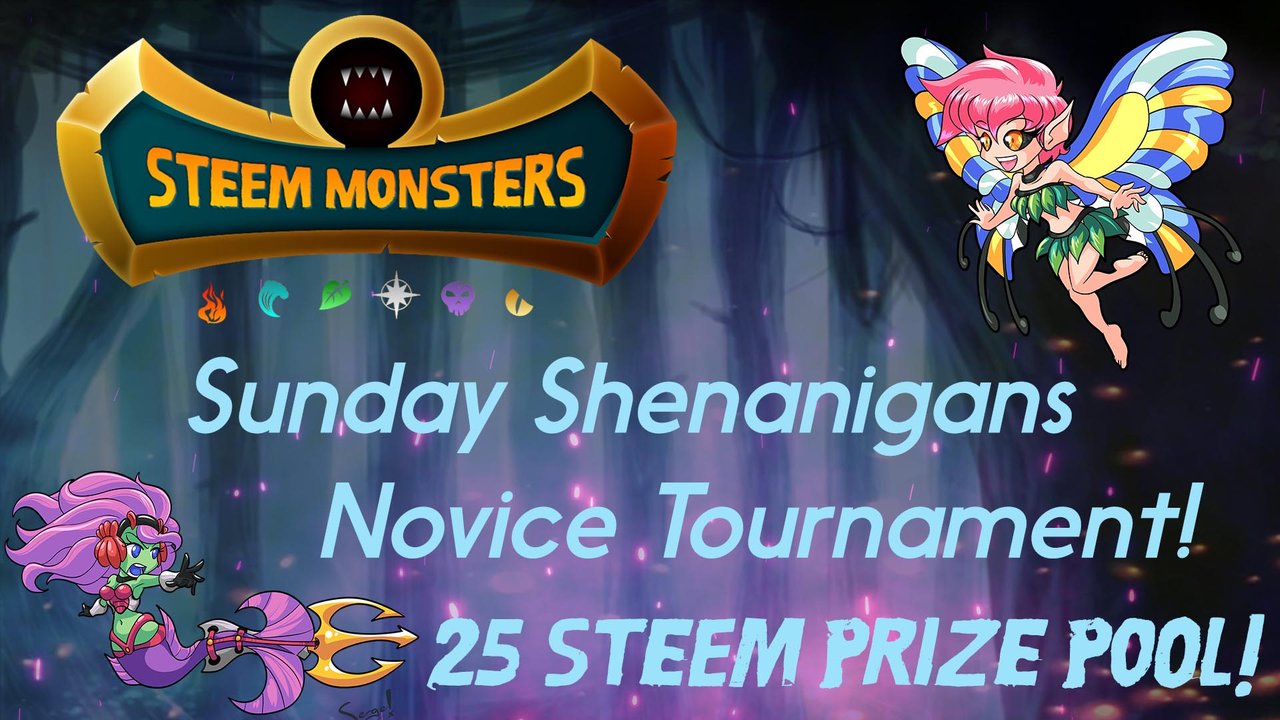 Shenanigans
Join me, @swelker101, and @carrieallen on Msp-Waves in the Palnet Discord Sunday nights 6-7 CST for the Shenanigans Show!
We will entertain your heads off with 1 hour of ridiculous games, trivia, laughter, and a Steem Monsters Novice Tournament.
The tournament is a 25 Steem Prize Pool!
We will also be giving some Steem Monsters Booster Packs away!

Steem Monsters Novice Tournament
SUNDAY'S TOURNAMENT -
FEBRUARY 3RD, 2019 @ 6PM CST
ENTRY FEE: FREE
Level Limits: NOVICE - NO LEGENDARY
Single Stage/Single Elimination
Best 2 out of 3 moves to next round.
MAX FIGHTERS: 16
Sign up even if FULL. No-shows get knocked out.
THE PRIZES
1st- 10 STEEM
2nd- 7 STEEM
3rd- 5 STEEM
4th- 3 STEEM
RANDOM LOSER- GOLD FOIL RUSTY ANDROID
Total Prize Pool- 25 STEEM
Sign up HERE: https://challonge.com/tournaments/signup/hFZDw1zqG0
CHECK IN on challonge is open 15 MINUTES early.
👉If you do not check in you will be auto removed from the bracket. So do it!😍
Tournament chat will be in the
Msp-Waves/Palnet Discord
Tournament sponsored by @steemmonsters

Please join us for the Sunday Night Steem Monsters Shenanigans Show this Sunday night 6-7 PM CST/
Time Zone Converter
You can listen live at the mspwaves website- http://mspwaves.com/home/listen
You can join broadcast hosts in a special chat room on the MSP Discord Channel: https://discord.gg/Cq6DAS
You can check out http://mspwaves.com/ for more information